Can I restrict who has access to my Splash page?
Want to password-protect your Splash event page? Or make it so that you have to be 21 to enter the page? Or restrict access to only those on the guest list? It's all possible with Splash! Restrict access to your event page by adjusting your Privacy Settings. 
1. From the event page toolbar, click on Event Settings.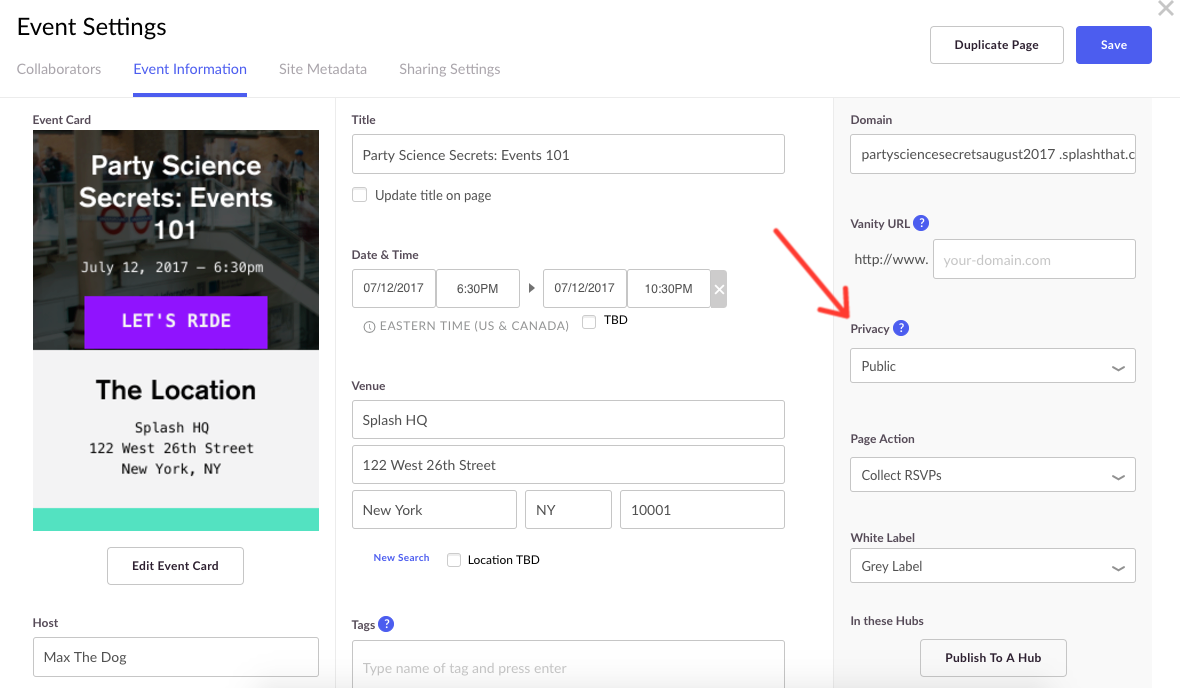 2. The default privacy setting is Public. However, you can click the menu and view these options: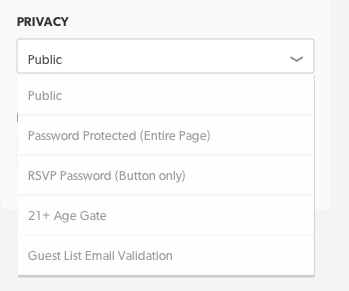 Public: Anyone can view your Splash page
Password Protected (Entire Page): Guests will be prompted to enter a password prior to viewing your Splash page
RSVP Password (Button Only): Guests will be prompted to enter a password prior to RSVPing to your event, but will be able to view your Splash page without restriction (Enterprise only - currently not compatible with custom-designed forms, but coming soon!)
21+ Age Gate: Guests will be prompted to enter their date of birth prior to viewing your Splash page (Enterprise only)
Guest List Email Validation: Guests will be prompted to enter an email address prior to viewing your Splash page. Only guests with an email address on your guest list will be able to gain access to your page. (Enterprise only)