How do I format and import a .CSV spreadsheet file of contacts into Splash?
To format and upload a spreadsheet of contacts into Splash, follow the below steps:
1. In your spreadsheet application, such as Microsoft Excel or Numbers, separate your contacts'first name, last name, and email address into three columns.
2. Label each column with the following headers: "First Name," "Last Name," and "Email."
3. Save or export the file into a .CSV format.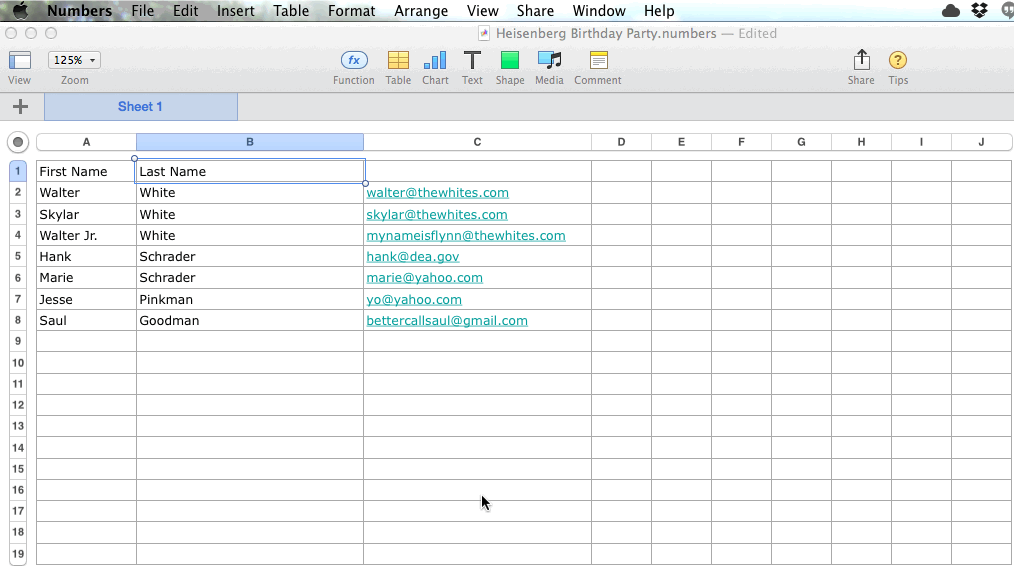 Pro Tip: For best results, make sure your spreadsheet does not contain any errant or extraneous characters (e.g. asterisks, commas, accents, etc.), as these can cause issues during the upload process.