How do I format and import a .CSV spreadsheet file into Splash? Follow
To format and upload a spreadsheet of contacts into Splash, follow the below steps:
1. In your spreadsheet application, such as Microsoft Excel, Numbers or Google Sheets, separate your contacts' first name, last name, and email address into three columns.
2. Label each column with the following headers: "First Name," "Last Name," and "Email." You can also add columns for any other additional information for the guest, including company, job title, tags you want to assign and lists they will belong to for the event. 
3. Save or download the file into a .CSV format.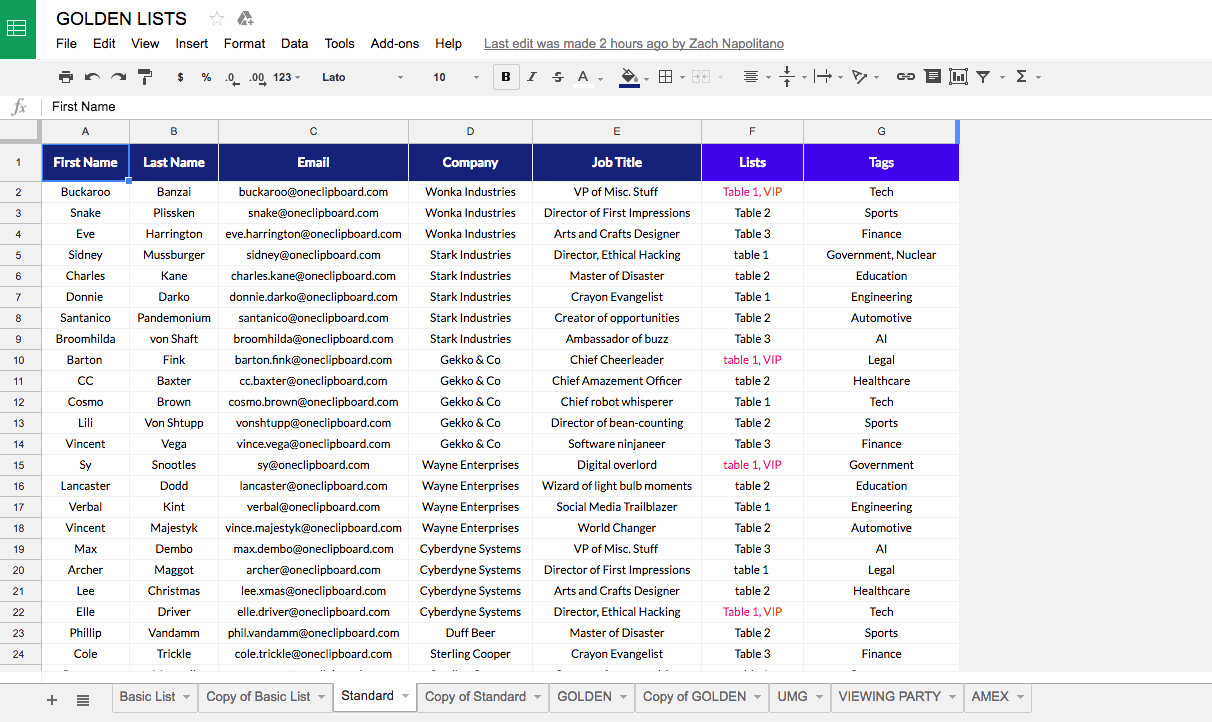 Pro Tip: For best results, make sure your spreadsheet does not contain any errant or extraneous characters (e.g. asterisks, commas, accents, etc.), as these can cause issues during the upload process.