How do my invitees RSVP No?
To turn on the option to allow guests to RSVP No:
Click on the Form tab in the right-side toolbar of the Splash page.

Next, check off the box for Allow invitees to RSVP No.

Save your changes.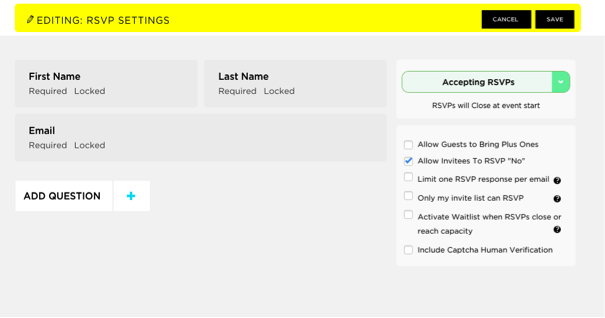 Allow Guests to RSVP No from Splash on Vimeo.