How do I add a Terms & Conditions question to my RSVP form? Follow
For various reasons, you may need guests to agree to certain terms before they RSVP. This can be accomplished in Splash by adding a custom RSVP question - a Terms & Conditions question. 
To satisfy this need, Splash enables you to upload a corresponding document or file, choose from various guest response types, and prompt guests to upload a file (e.g. a signed waiver) of their own.
Follow the steps below to learn how to set this up.
RSVP
In the event, click on the Registration Form touchpoint. 
In the form editor, click on Add Question on the right. 
You can find a ready-made Terms and Conditions question in the Suggested Questions tab of the popup. 
When you select it you'll be taken to the question options. Find the Show Attachment Link box and check it. 
Enter the URL to your terms and conditions in the Resource URL box. The Resource Label is set to "(view)" by default, but you can change this to whatever you like. 
Finally, click save.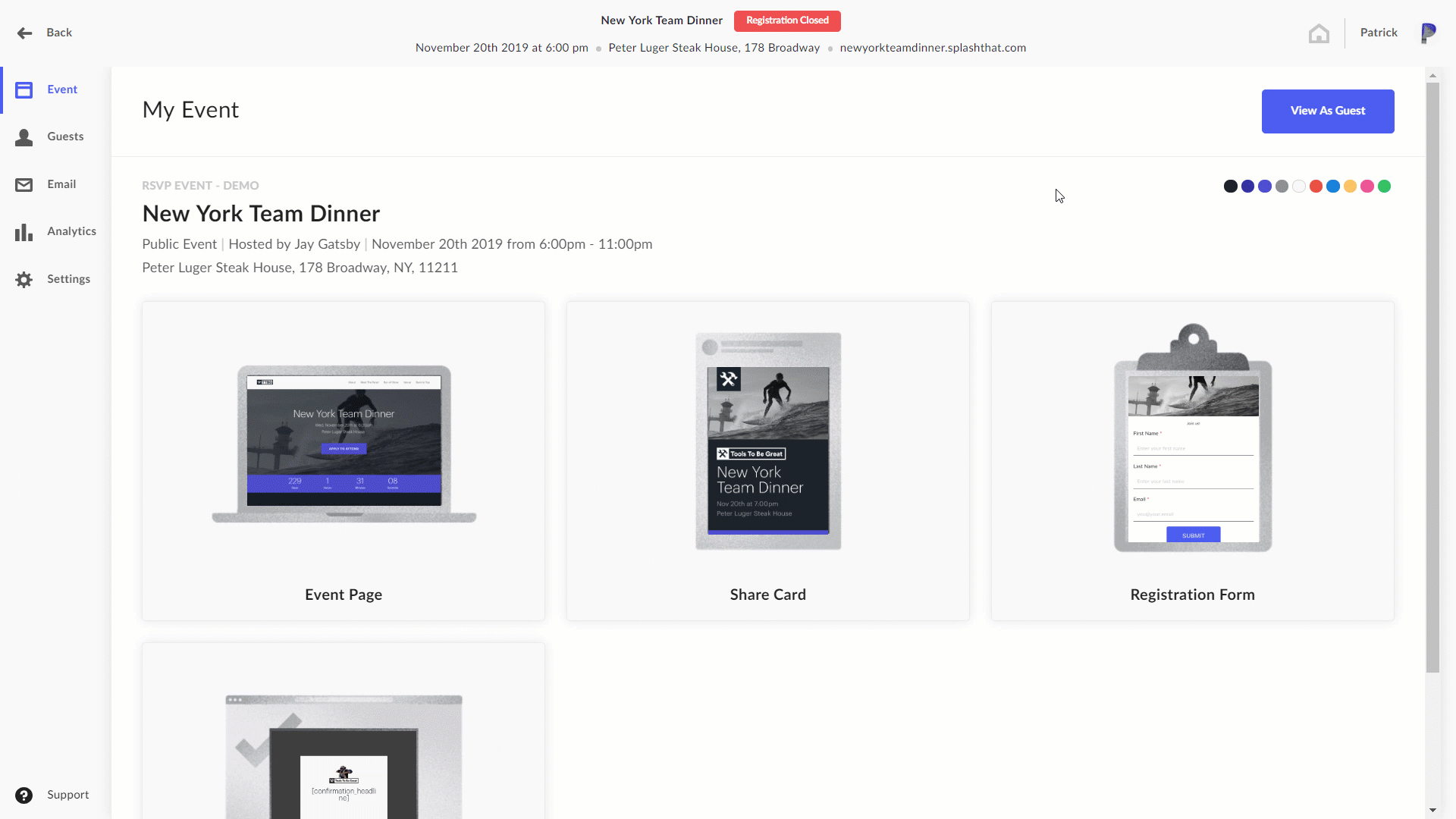 Tickets
In the toolbar find the Tickets tab.
Find the ticket you wish to add these terms and conditions to and click on it. 
Scroll down below the main ticket form and find the Order Form Questions section. Click on it to expand it.
Click on Add Question. 
In the popup, find the Professional column and in it the Terms and Conditions option. 
Click on the newly added question to edit it. 
Check the Show Link to File box, and choose the file you want to upload as your terms and conditions. 
Once you've done that, click Done, and then save your changes to this ticket.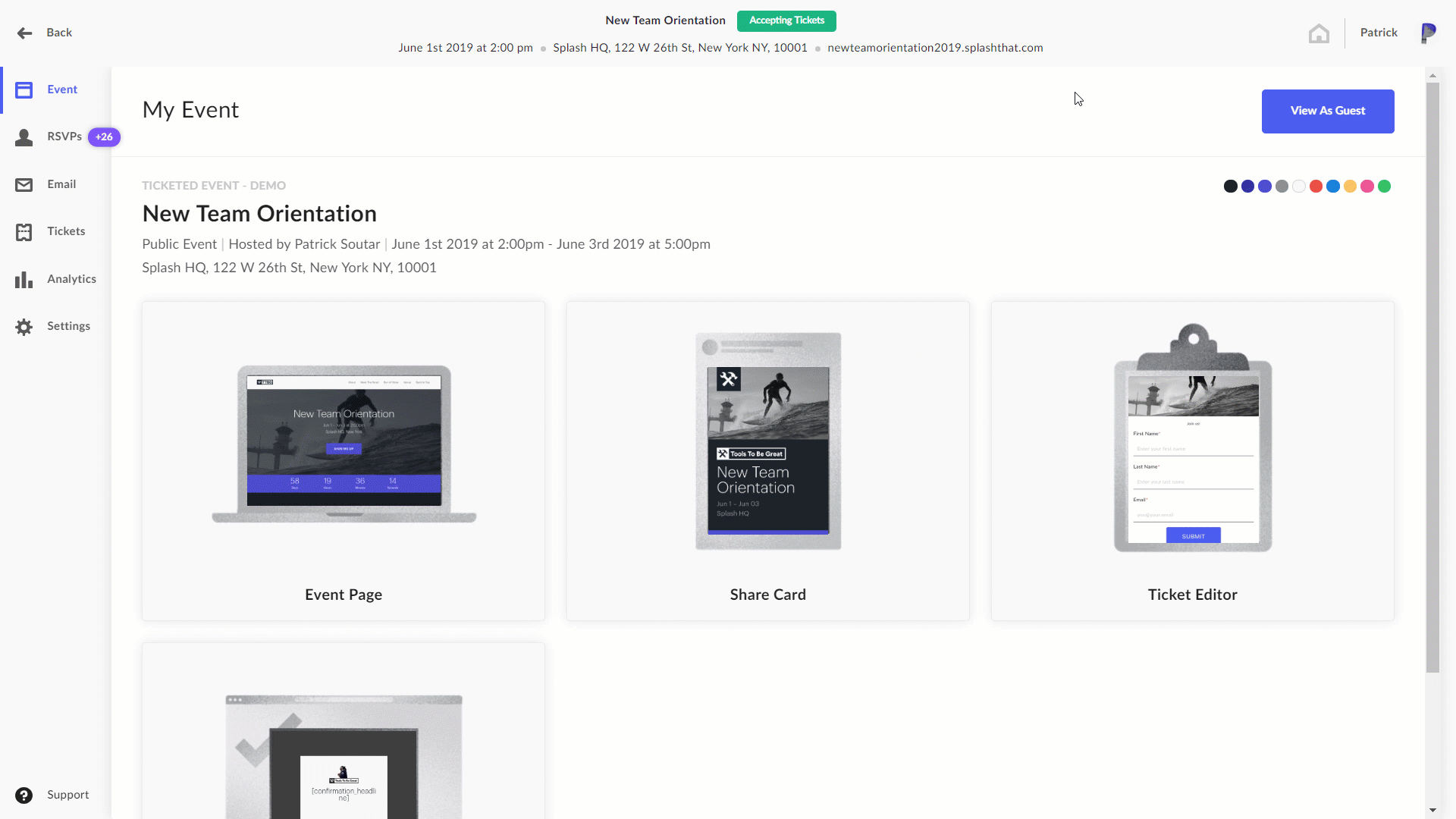 You can check out your custom Terms and Conditions question in preview mode!