How do I edit the text on my page? Follow
Click on the text you would like to edit and type away!
When you click on the text, have a look at the layout menu on the right-side where you'll be able to edit:
Background color or image
Font Family
Font Size
Font Color
Text Alignment
Text Transformation (uppercase, lowercase, capitalized)
Line Height
Letter Spacing
Border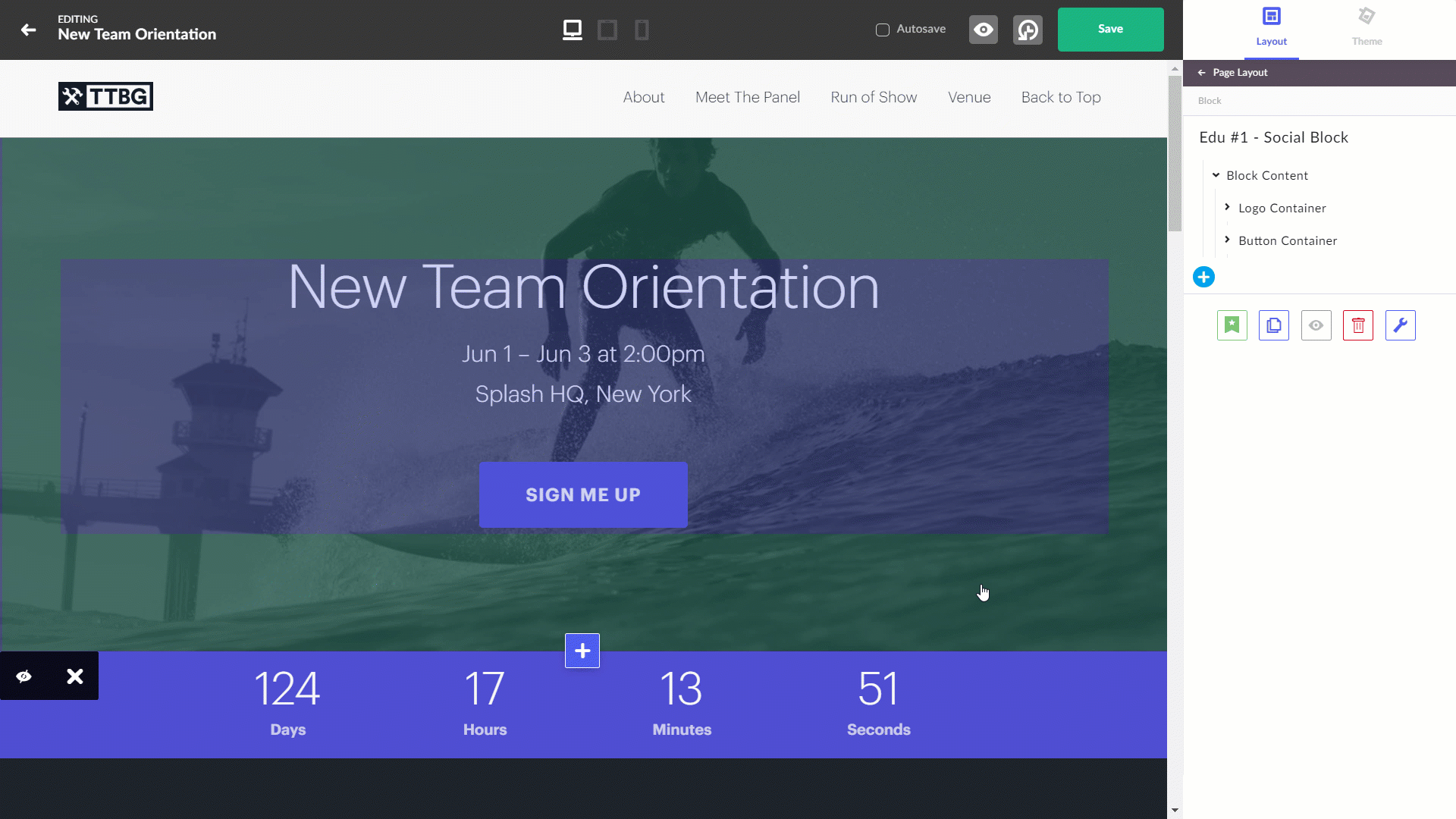 If you want to edit the text's color, just click on Font Color. However, keep in mind that You can access the color set by clicking on the Design tab of your event's right-side toolbar, or by clicking on the Edit Color Set button in the Font Color option.
When editing your font color, keep in mind that the Color Set controls all of the colors throughout your page. If you're looking for a specific color, you'll need to put that color in your page's color set.