How do I change the color of the RSVP button?
Changing the color of your RSVP button — or any button on your Splash page — is super easy!
Click on the button, opening the Layout tab to the right.


Within the Layout tab, click on the button's Background option.


Choose the Background Color you'd like to use from the color picker.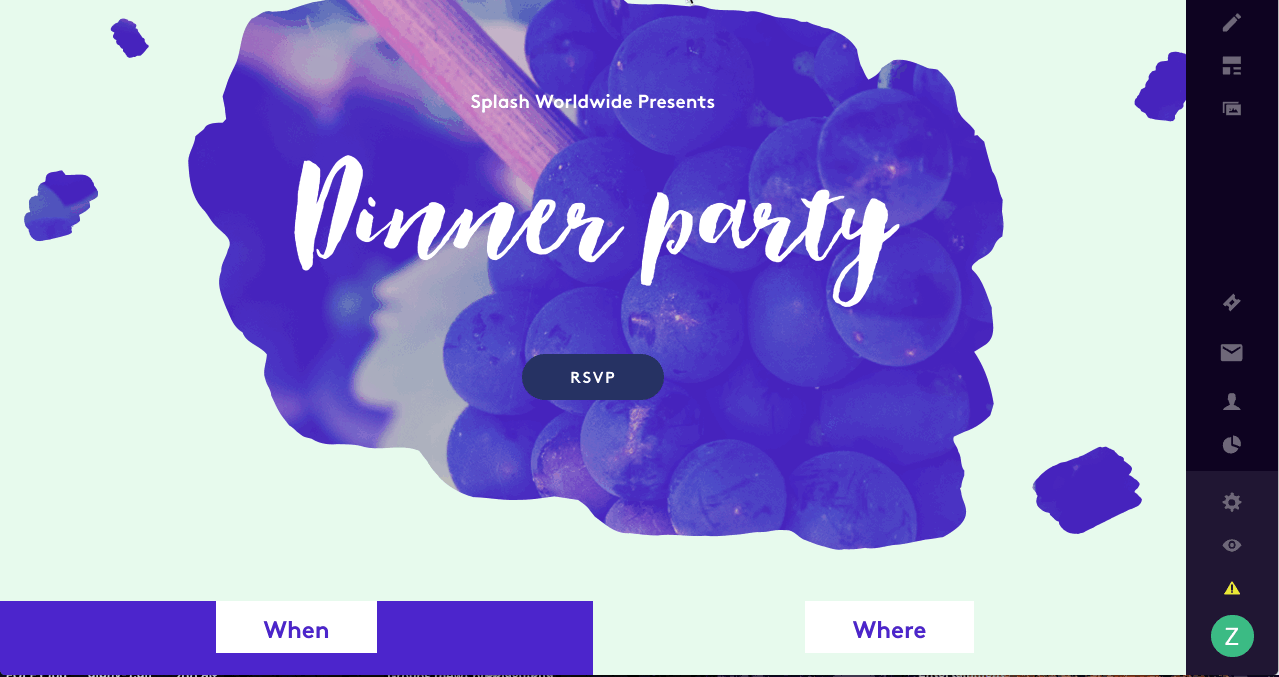 Pro tip #1 - You can also change the font and border color of the button.
Pro tip #2 - Use the Edit Hover button (also within the Layout tab) to customize the color of the button, its font, and border when it's moused over. Read more about adding hover states throughout your page here.

Pro tip #3 - You can also design how your button will look when RSVPs are Open, Closed, or the Waitlist is activated. Read more here.