I don't know which theme to choose. Any recommendations? Follow
Oh man, tough one. We love all of our themes. They're all beautiful (we would never release a theme if it wasn't!). That said, we do recognize that certain themes work better for certain event types and certain audiences. For that reason, with each theme, we provide a description. Take a look at those descriptions, and see if that doesn't help you with your decision.
You'll be able to find theme descriptions in two places.
Event Creation
Once you've filled out your new event form, click the large blue Next: Choose Theme button. You can explore the different categories of themes in the tabs at the top.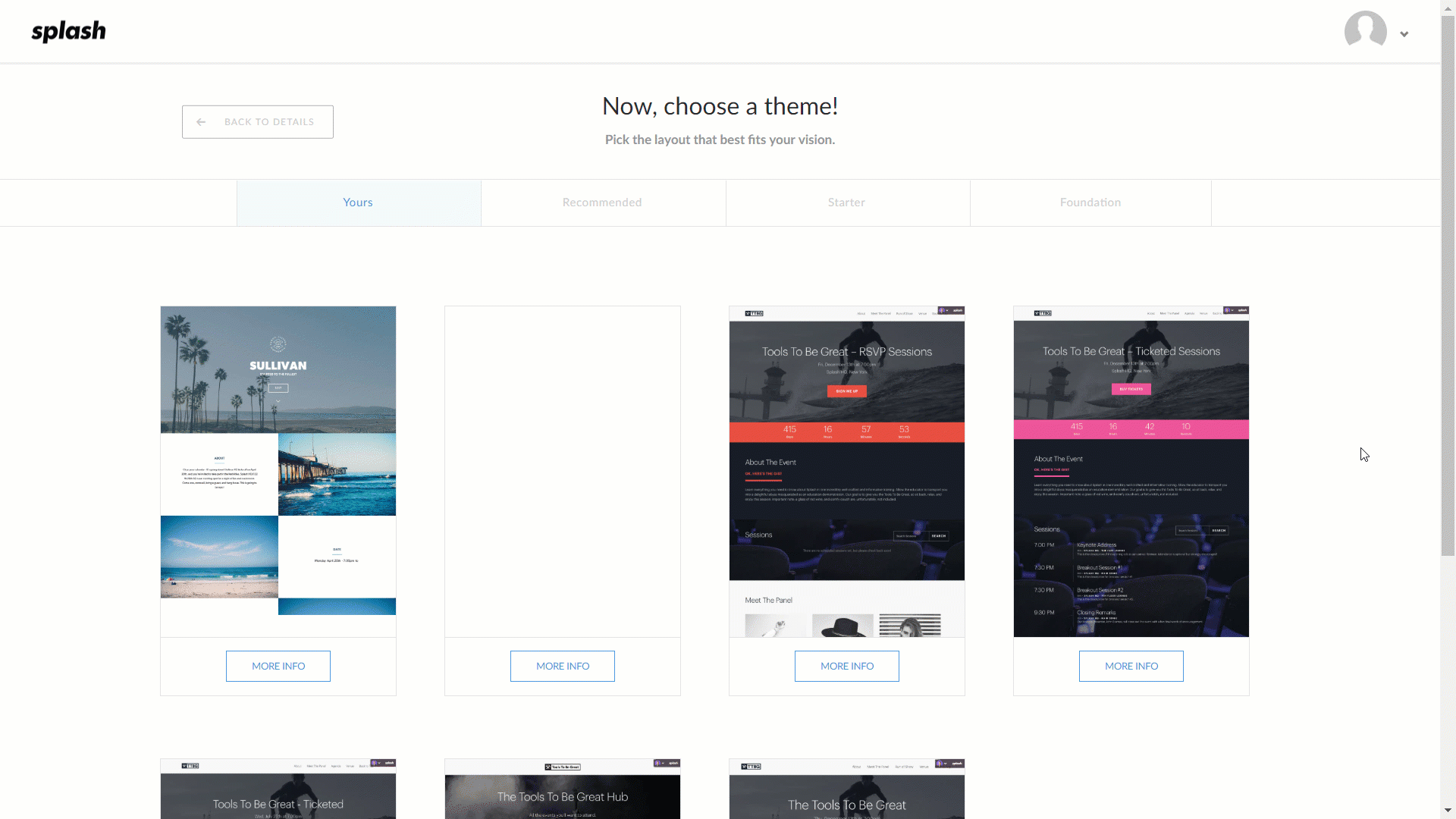 Note: If you're using Branded Themes rather than Starter Themes, your unique color palette will appear above the theme thumbnail images and will be automatically applied upon selecting a theme. Check out our What are Branded Themes? article for more information!
When you see a theme card that looks good to you, click on the More Info button at the bottom of the card. Details about that theme - including its description - will appear over the card. If it's a fit, go ahead and choose it!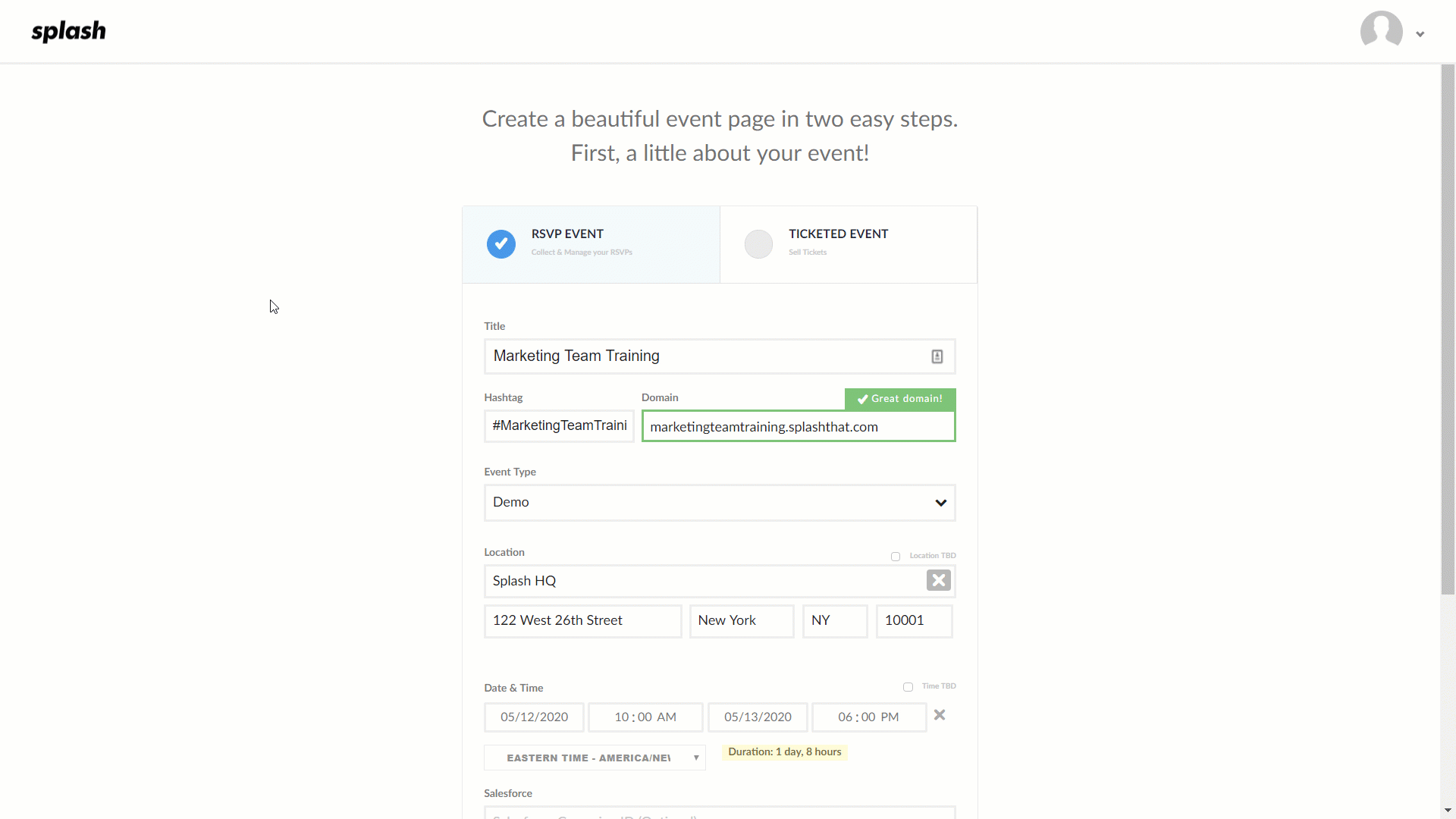 Existing Event
You can also find the theme descriptions through an existing event. Click on the Event Page tile in your dashboard.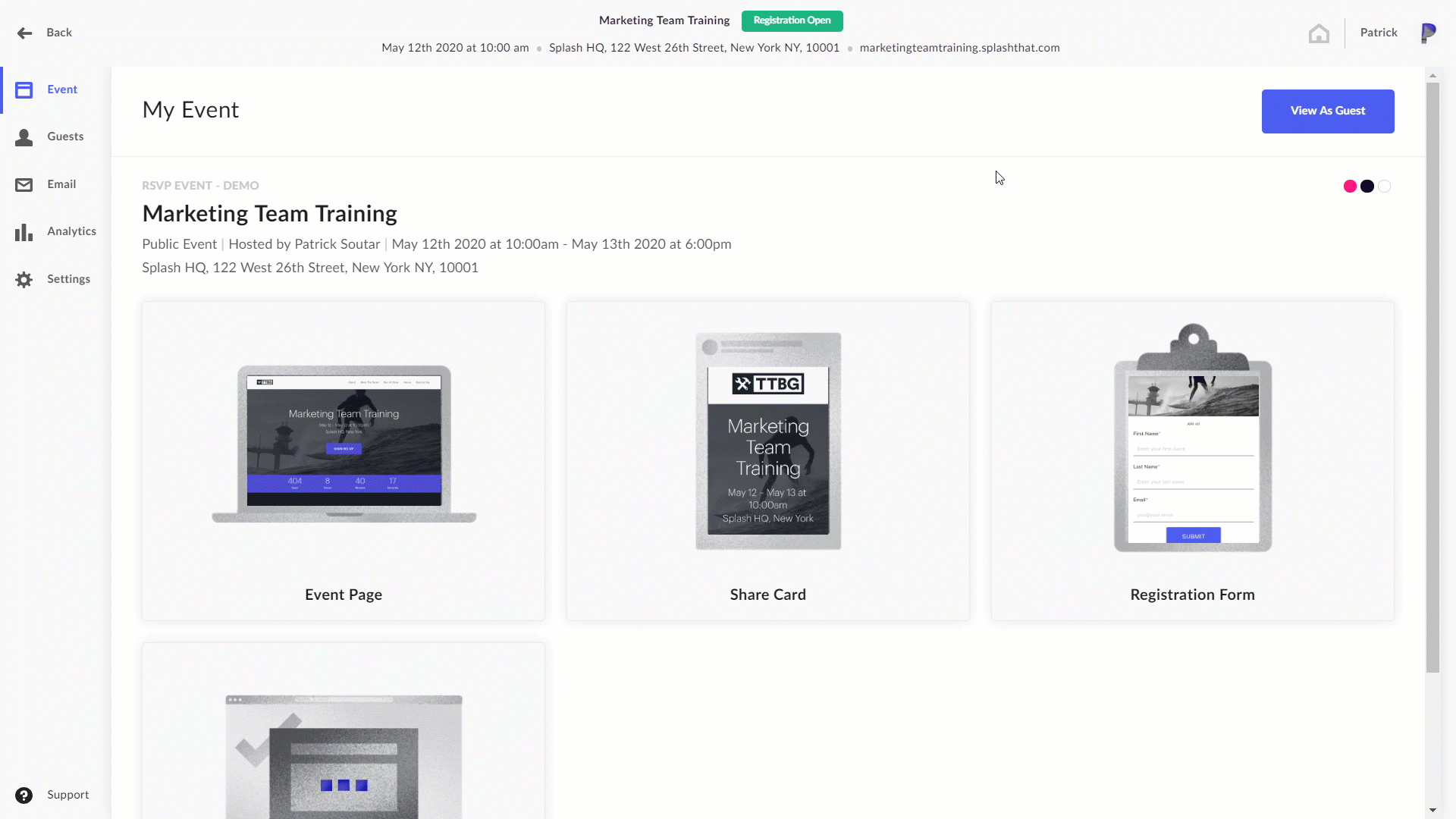 In the event page editor go to the menu on the right and switch to the Theme tab at the top. Mouse over the theme section and click on the Change Theme button that pops up.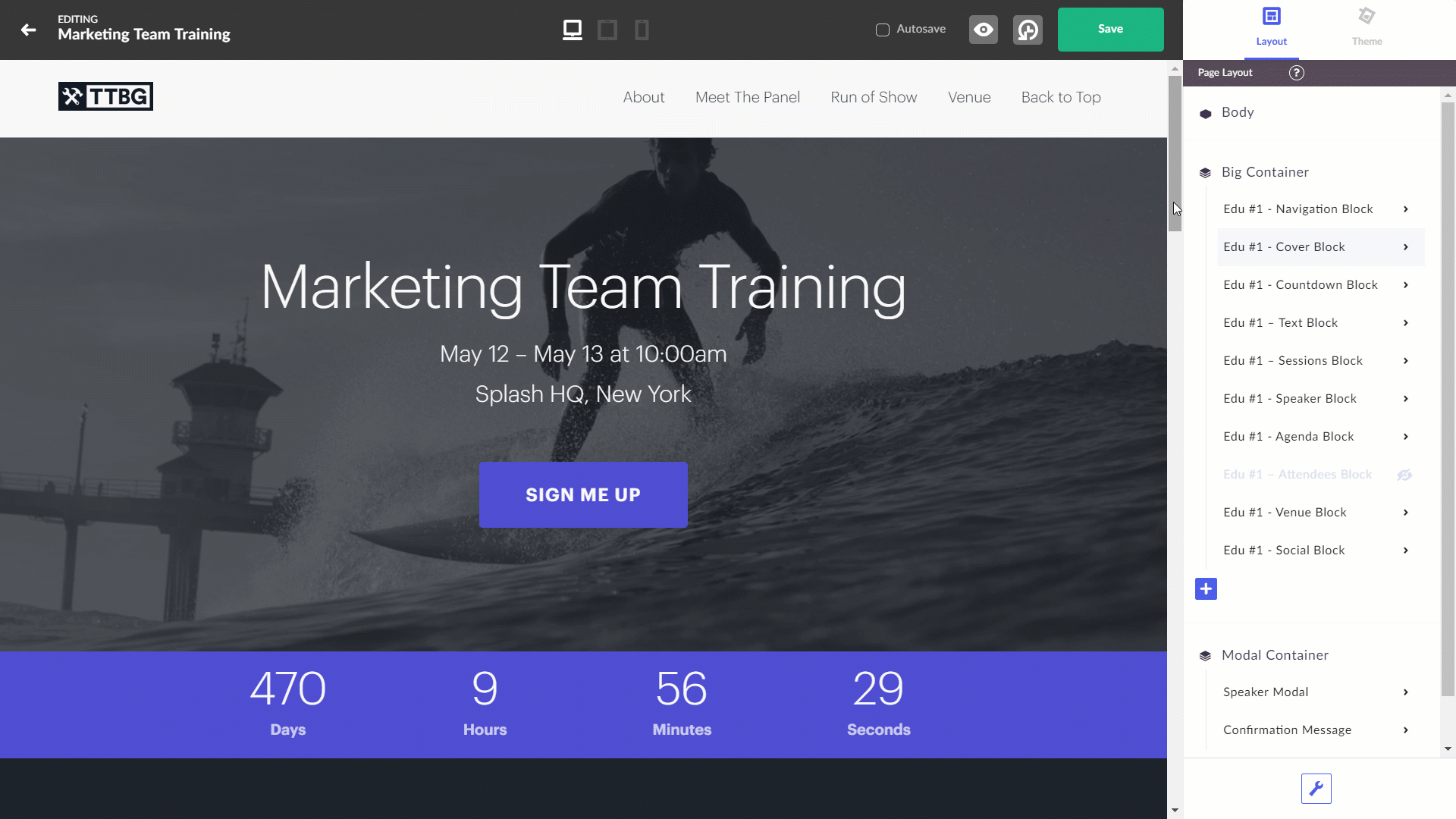 In the popup you will have a list of all of the themes available to you. Locate one that appeals to you and click on it. That will take you to a detailed description of that theme and you can choose to use that theme or go back and browse through more.