Can I sell tickets and collect RSVPs?
How to Make a Free RSVP Ticket from Splash on Vimeo.
Not just yet; the event must either sell tickets or collect RSVPs. A popular workaround is to set up free "RSVP Tickets" which accompany your paid tickets. You can customize these tickets to collect guest information or allow free admittance.
When creating a new ticket, set the price as $0.00 and select the "Make this an RSVP Ticket" option as shown below.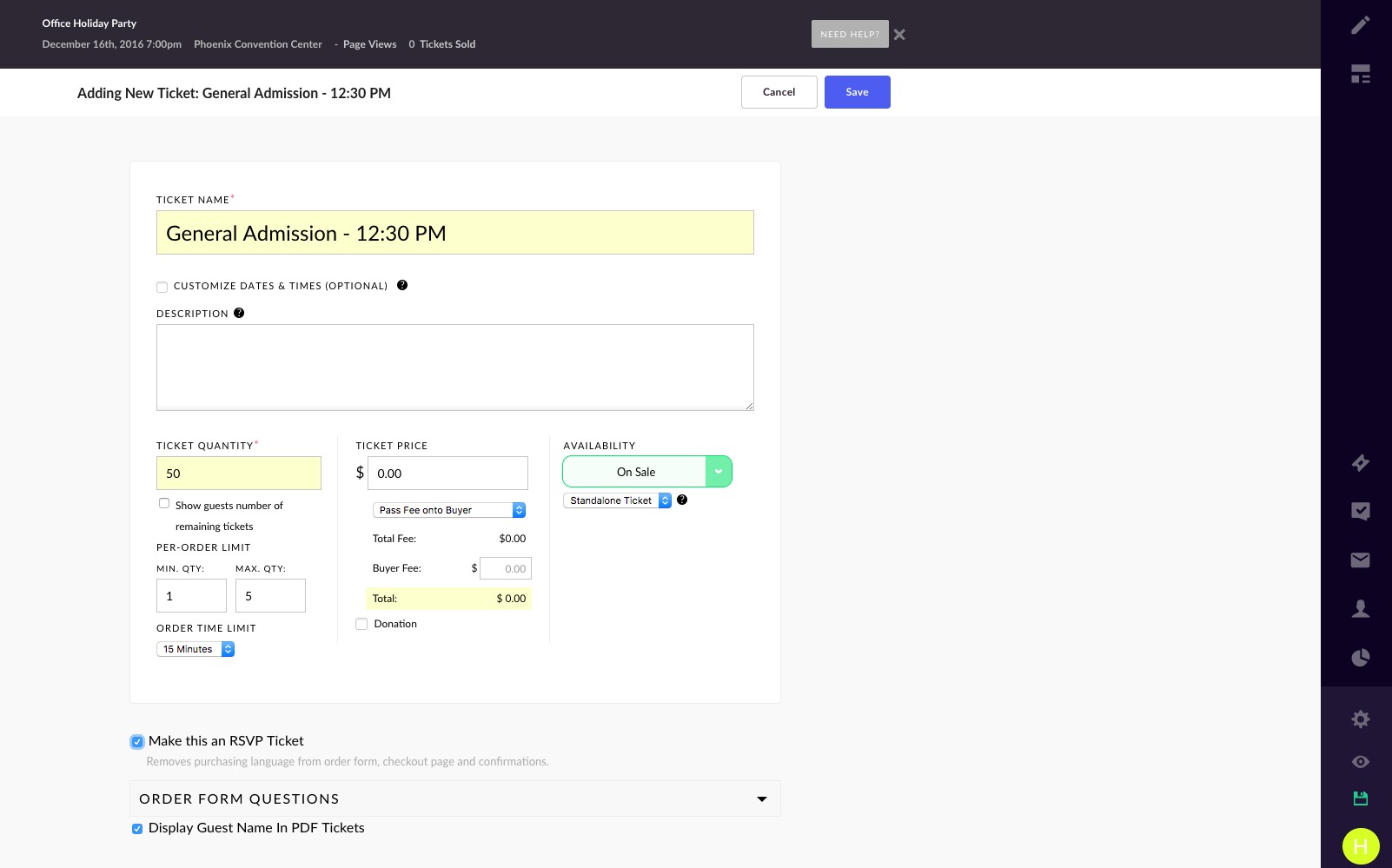 Of course - free for your guests means free for you too! There are no ticketing fees for $0.00 tickets.