How do I send a Confirmation Email to an individual attendee? Follow
Great question!
If you are looking to send a confirmation message to an individual, you have a few options to do so. Keep in mind, guests will receive confirmation emails after they RSVP by default!
In the case that you want to send a one-off confirmation email, here are your options:
By checking off a guest and using the popup action dropdown
1. Check off the guest in your list that you are wanting to send a confirmation email to.
2. In the Action bar that appears, select More Actions.
3. Press Send Confirmation Email.
4. All set!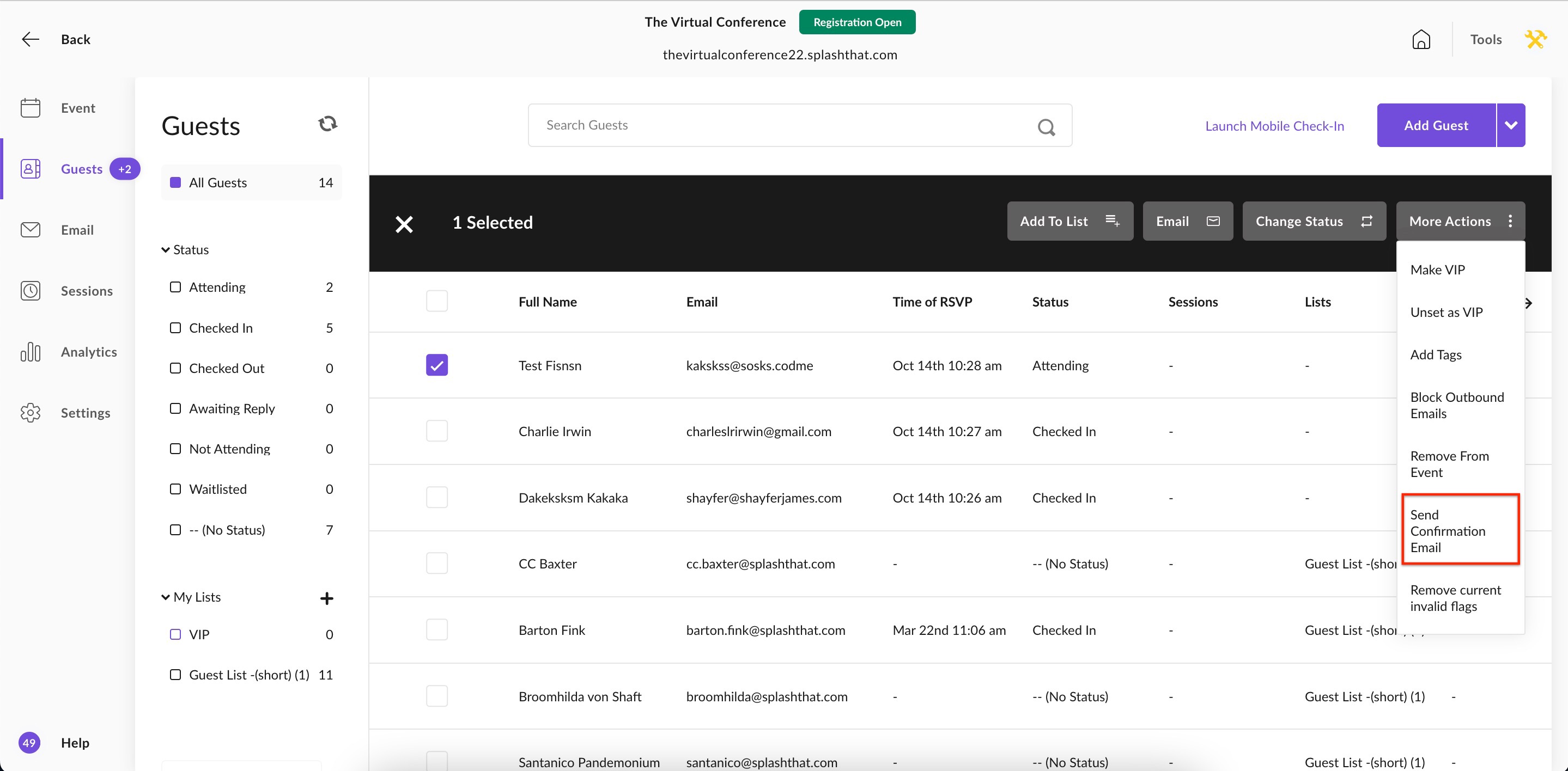 By updating their status in the contact card
1. Click on the attendee's name in your guest list to pull up their contact card.
2. Update their status to Attending, Not Attending, or Waitlisted depending on the confirmation email you're looking to send.
3. A pop-up message will ask if you want to also send a confirmation email with the status change.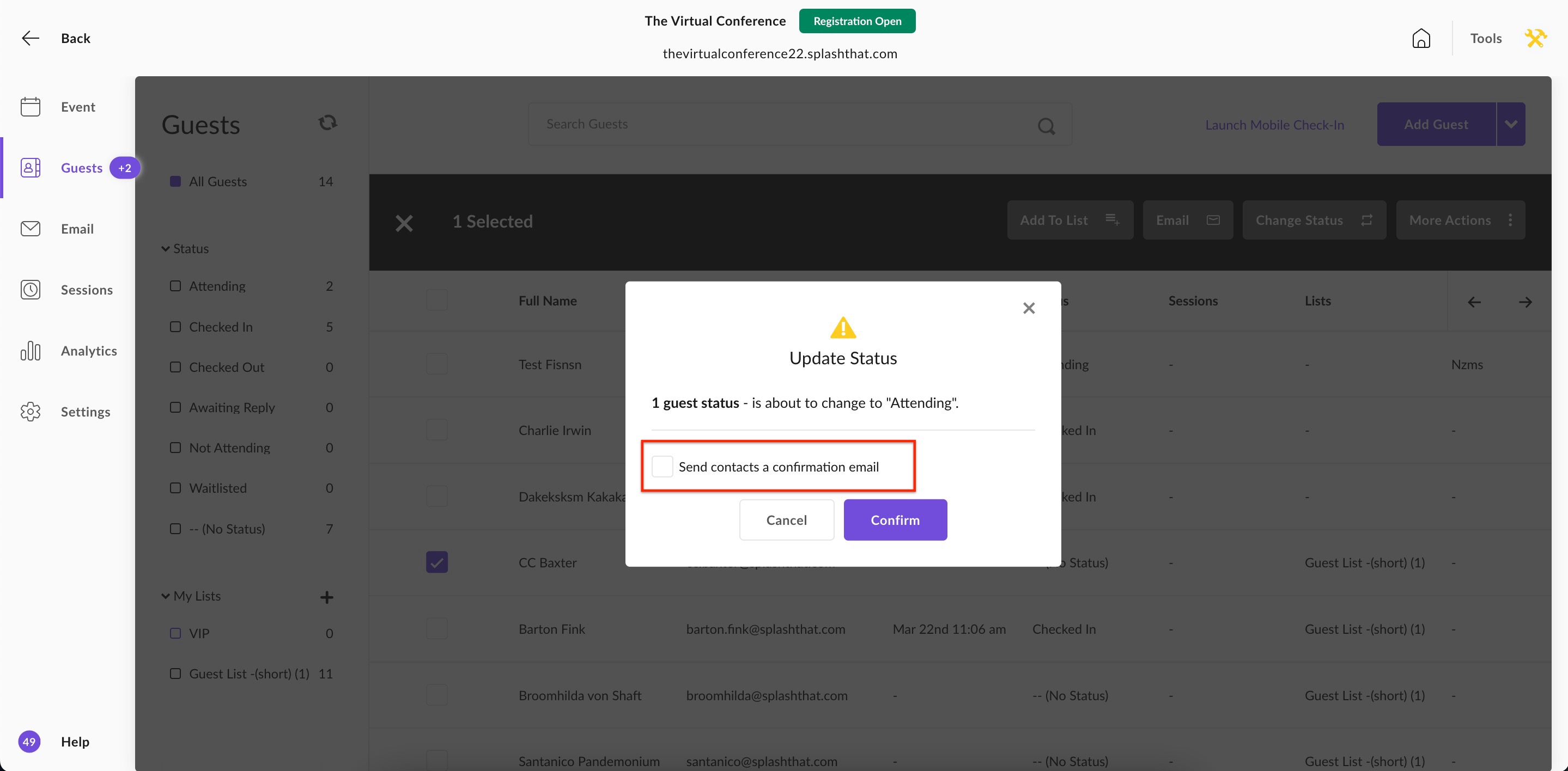 By adding a guest manually to the guest list
1. Click on the Add Guest button.
2. Once you enter in the guest information, the last question will give you the option to send a confirmation email.
The below statuses are the ones that will receive a confirmation message:
Attending
Not Attending
Waitlisted
Checked In
Checked Out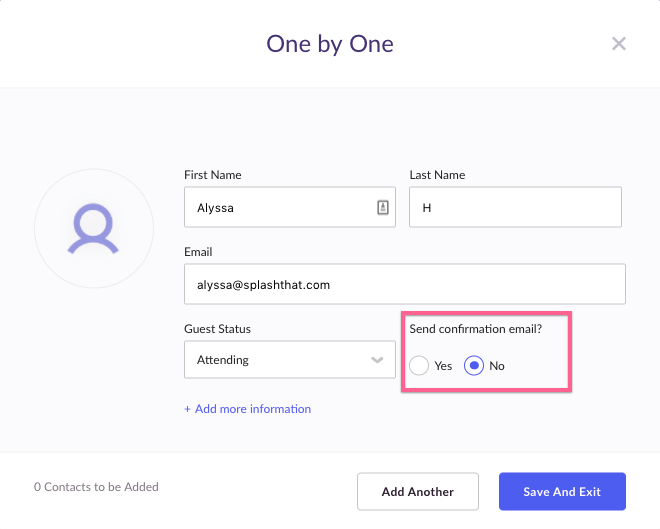 Note: It is super important to be aware that guests added without a status marked "No Status" in the Guest List, and guests with a status of "Awaiting Reply" will not receive a confirmation message.