10/5/17 - Easy email re-sending (and other Email improvements) Follow
So, you sent out your invitations only to have your boss (and maybe a few people from Sales) ask if you can send the invite out to "just a few more people."
This is the nature of events, isn't it?
Sending and re-sending can sometimes feel like half the gig.

Today's update:
1. The process of re-sending invitations has been significantly streamlined.

2. The email analytics dashboard has been optimized, making it easy to track multiple sends within the same campaign.

3. The speed & performance of the Email Dashboard has been bolstered to better accommodate events with substantial email volume. 

Let's take a look under the hood!
-----

Re-sending Emails
Option 1: Re-send an email from the Email Sender
1. Go into the event's EMAIL tab.
2. Venture into the Sent tab to access your previously sent messages.
3. Next to the email you'd like to-resend, click the drop-down under Actions.
4. Select the option to Send to Additional Guests.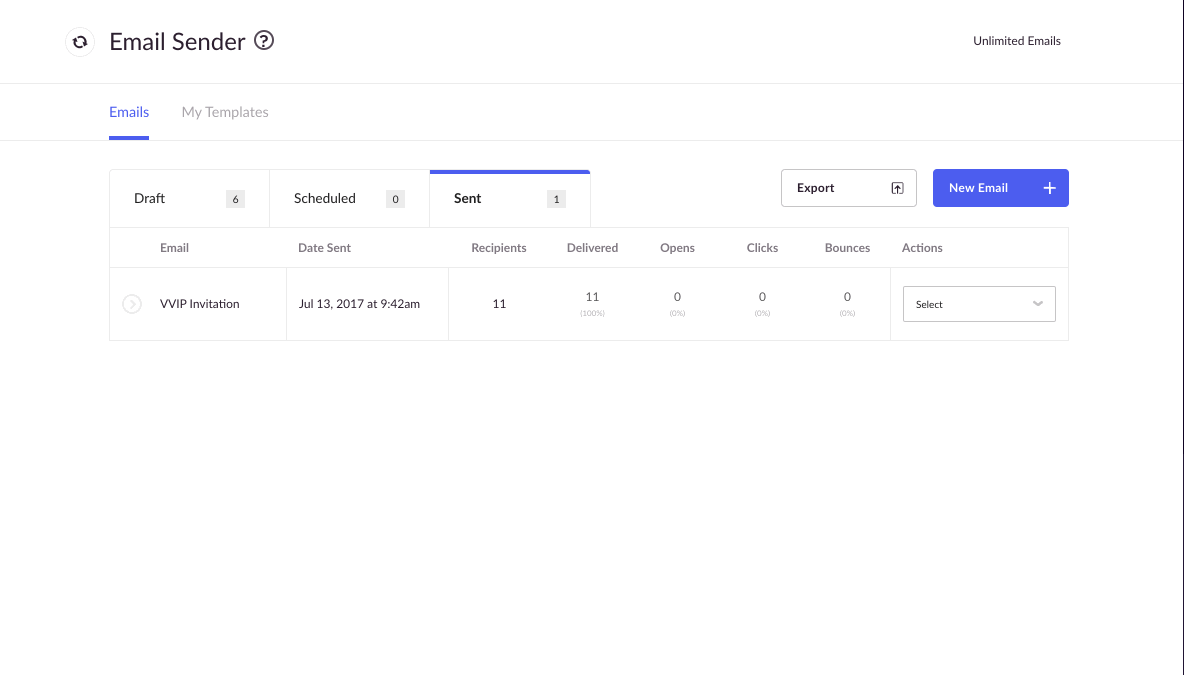 4. Choose a method for adding email recipients - any will do.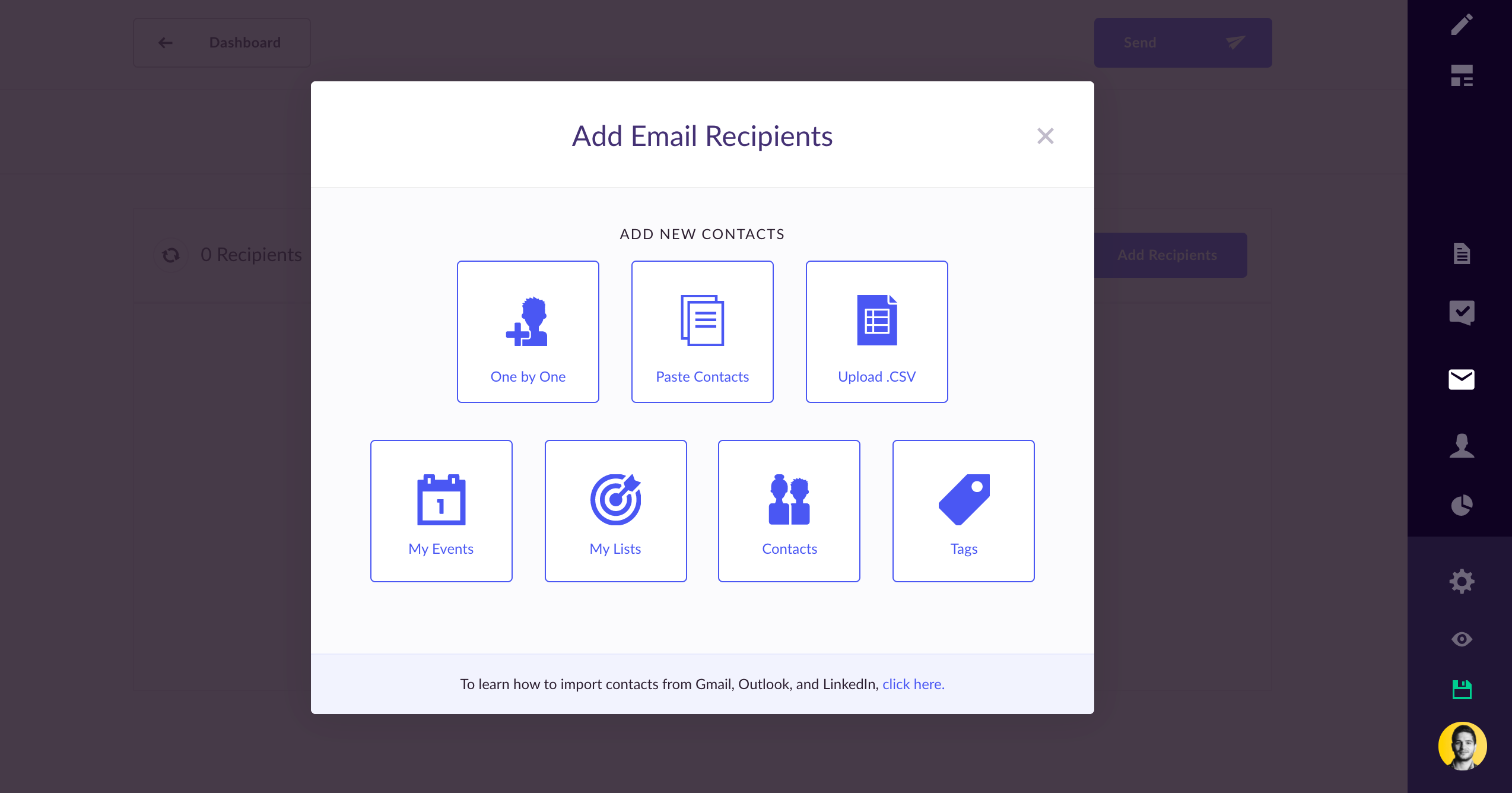 5. After the recipients have been added, hit the Send button and fire that baby off.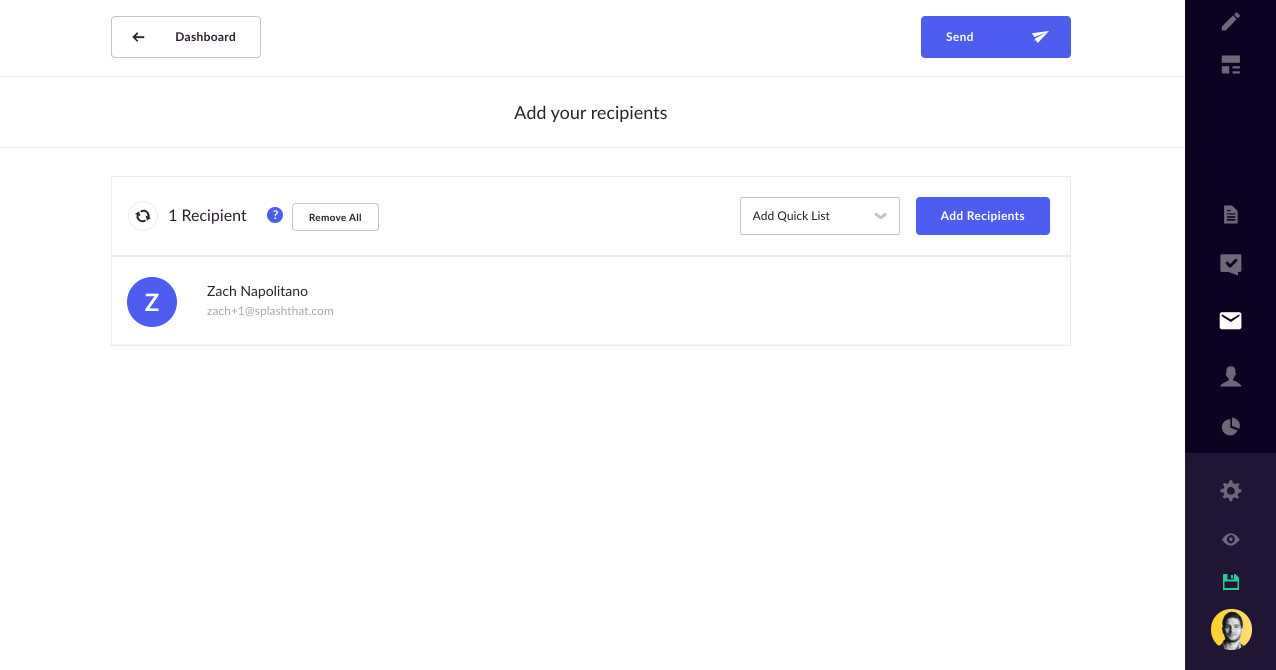 Option 2: Re-send an email from your guest list

1. Go to your event's GUESTS tab.
2. Add recipients to the list, assigning your guests a status of -- (No Status).
3. Select (check off) the recipients you'd like to email.
4. Click the Email button in the Actions Bar.
5. In the appearing pop-up, from the Sent Emails tab, select the email you'd like to re-send.
6. You can now either Add & Send Later or Send Now

Steps 4-6 are illustrated below.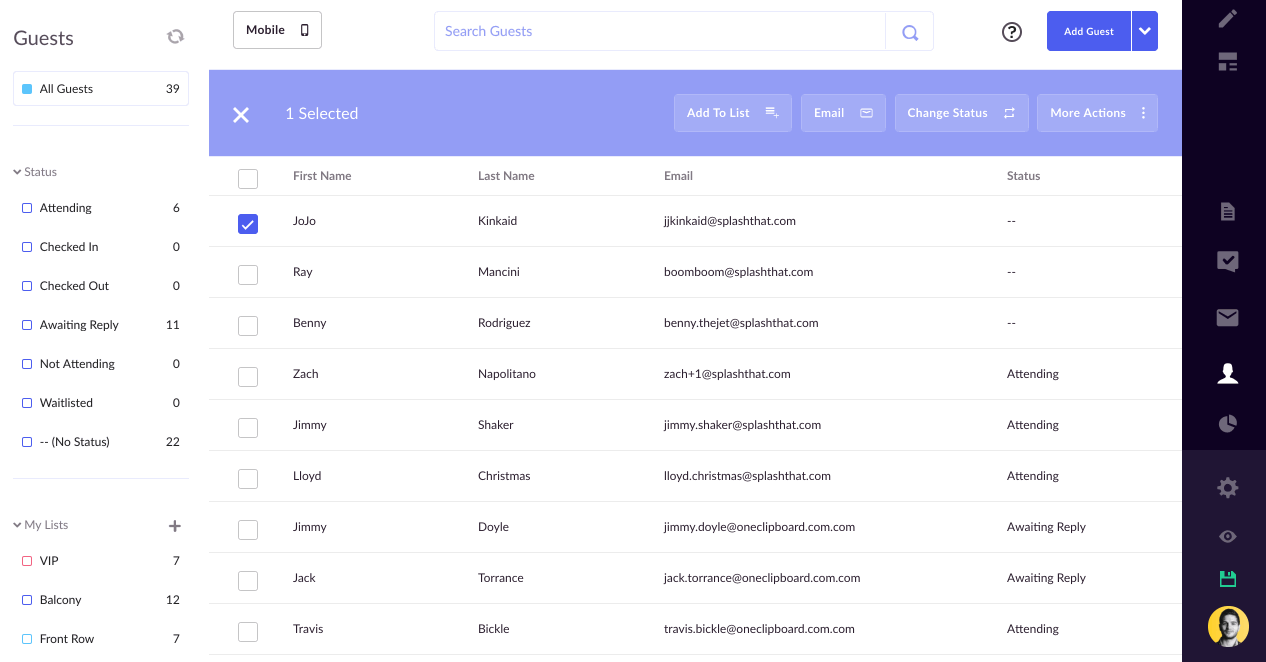 If you hit Send Now, the message will be sent immediately.

7. If you decide you'd like to send later, you'll see your draft labeled as Additional Recipients nested below the originally sent message. Hit the Send/Resume button to complete the re-send.



-----
Viewing email campaigns
All re-sent emails are now grouped as a single campaign under the originally sent email. 

In the example below:
14 recipients were sent the VVIP invitation in total
The Original Send was sent to three recipients
There were three subsequent re-sent messages 
One email is queued but hasn't been sent yet