What's the difference between Company and Custom: Company, or Job Title and Custom: Job Title? Follow
The quick answer:

The "Custom" columns are responses to questions asked during registration or ticket purchase on the event you're working on.

The regular "Company" and "Job Title" fields are considered contact-level, meaning this would represent information submitted by the guest or uploaded by you (or your team) for a previous event.

The upside of contact-level information is that it can be viewed BEFORE a guest registers, allowing you to report on attendance by company and job title throughout the event's lifecycle — not just after the info is captured via registration.
---

Full run-down:
Every Splash guest is stored as a contact in your Splash account. All contacts have permanent fields, such as their name, email, company, job title, website, and more.
Guests can also be asked to fill out these fields — we call them "custom questions" — on your Splash event's RSVP or ticket form.

In every Splash page's Guest List, we differentiate the two types of fields as follows:


Company/Job Title - This is contact-level information you have stored for the guest, originating from a past upload or guest response.


Custom: Company/Job Title - This is information submitted by the guest via the RSVP form or ticket form for the event you're viewing

A quick refresher on how custom questions and responses work:
Your event page's Form tab is where custom RSVP questions, such as company, job title, and phone number are configured.
​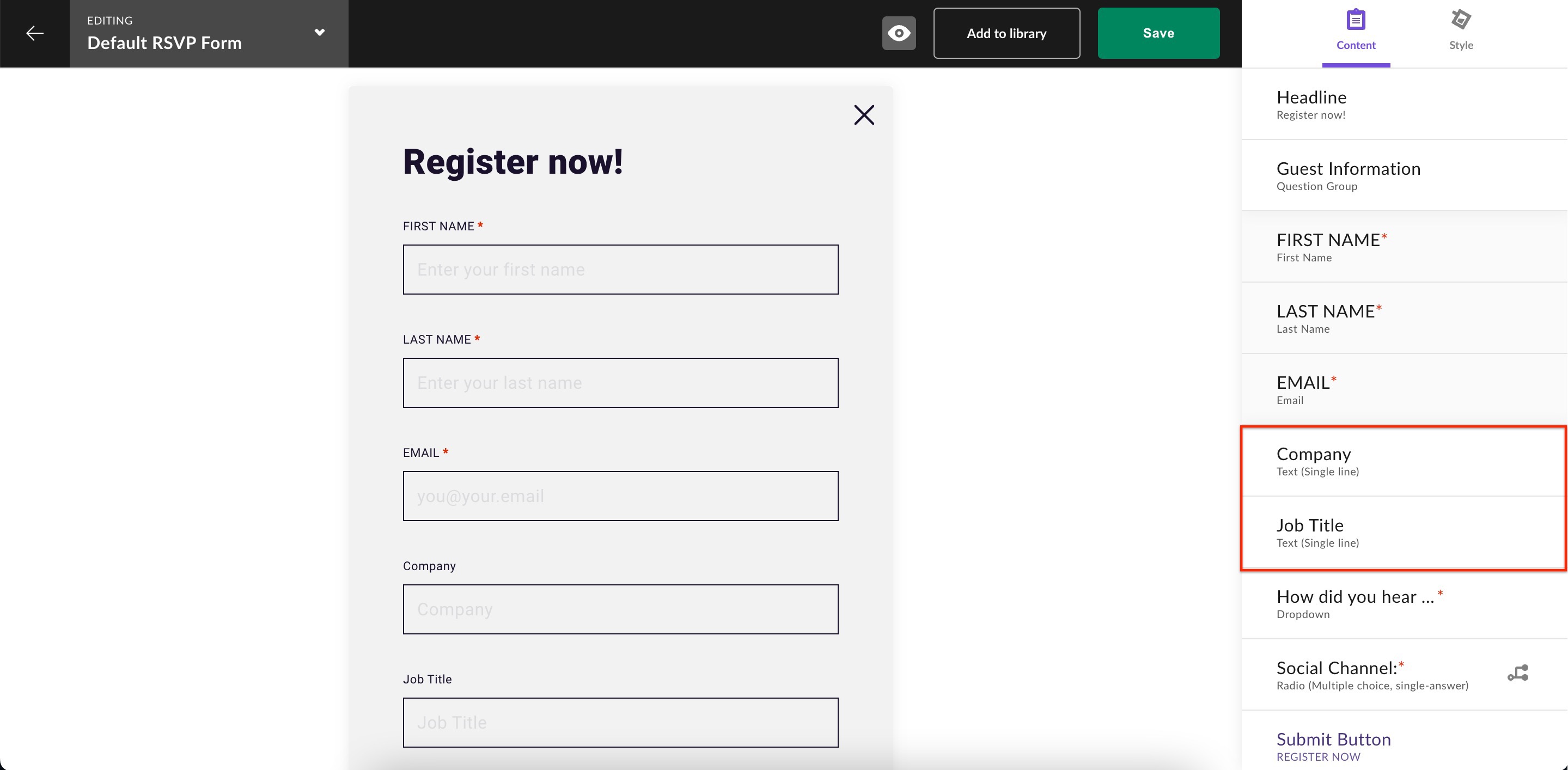 When is it useful to see contact-level information in a guest list?
Contact-level info is crucial for reporting on your guest list before all your responses have come in; it's what would allow you to see how many guests from a certain company you're still waiting to hear from.

It's also great for events where company and job title aren't questions asked of your guests. If you have this information stored in the guest's contact profile, you can still use it to enhance and filter your guest list.

This example shows how contact-level Company and Job Title fields are also available as filters in your guest list.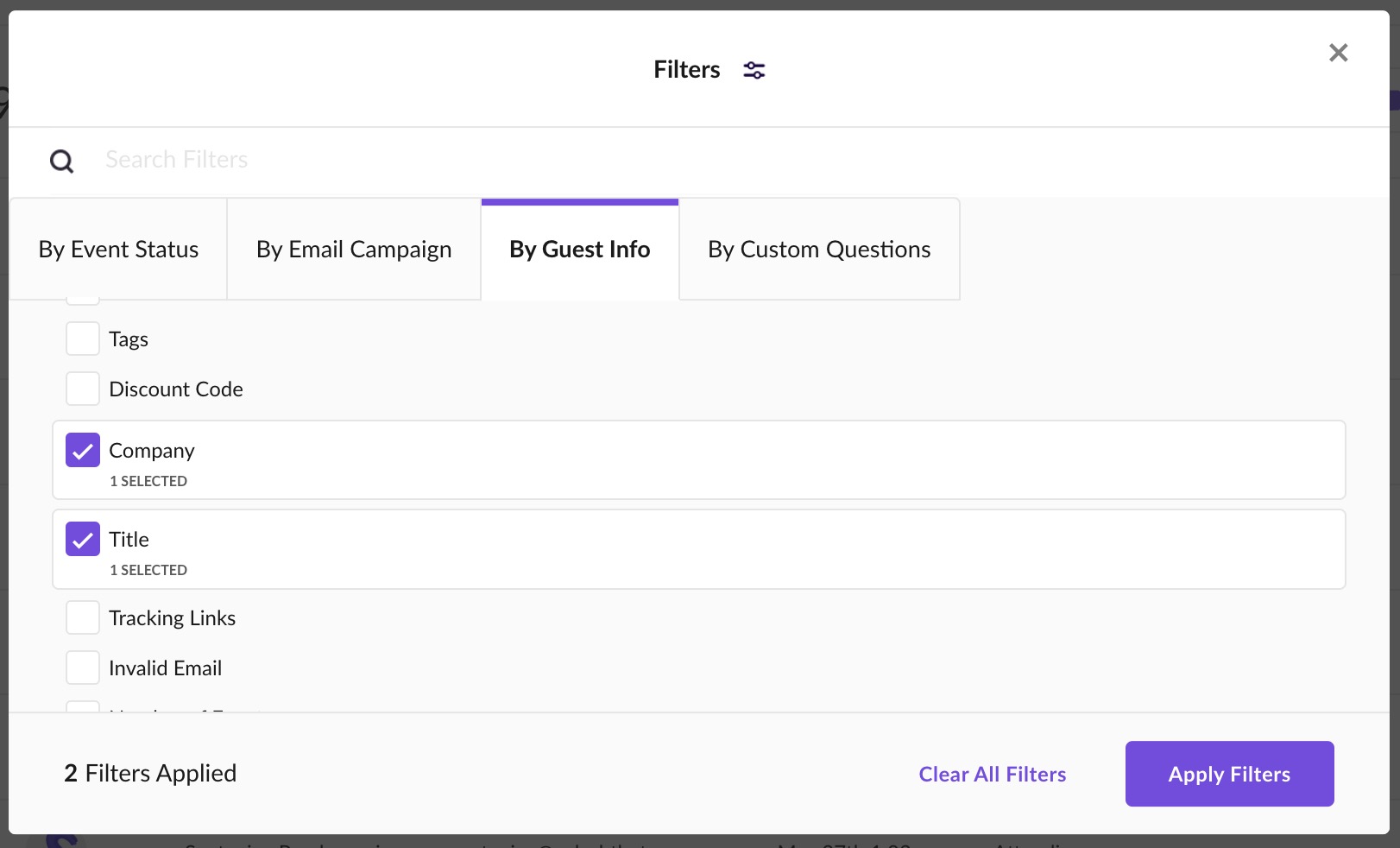 How does contact-level information get updated?
When a guest RSVPs to an event and provides answers to the Custom: Company and Custom: Job Title fields, the contact's Company and Job Title fields will automatically be updated to the last-provided response.

This way, you always have up to date Company and Title even after the guest changes their positions.