How do I target guests from a specific .csv import? Follow
I'm glad you asked! This nifty little trick will work wonders if you are looking to target a certain group of people. Here's the rundown:
When you import guests from a .csv, these guests automatically get added to a new list with the title of your .csv doc. That list will show at the bottom left hand side of your page.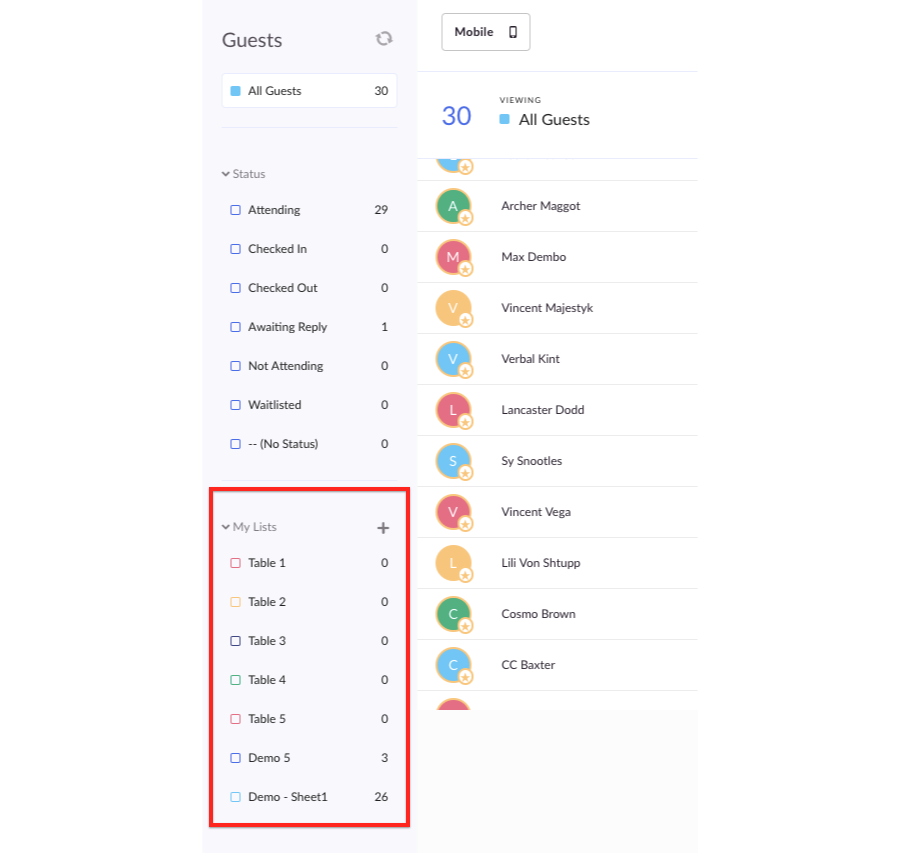 Here's how to filter them on your guest list.
1. Select the list you are wanting to target. Doing so automatically filters your event guest list to only show guests in that list. 
2. Done! These will now only show guests from that list.
To name a few ways you can make the most of your .csv list, you can:
Email them

Add tags

Change status
See a demo of this process from start to finish here:
How to target guests from a specific .csv import from Splash on Vimeo.