How do I style my form? Follow
The Form Builder allows you to customize the registration experience with little to no design skills required!
These categories that can be styled are broken down into five areas: Form, Headline, Form Fields, Button, and Errors—to enhance the guest experience.
Pro tip: The colors available to style your form are pulled from the theme's color swatch. Hooray for staying on brand and on point!
Form
Here is where you can change the size, background color or image and spacing of the form.
Modal Size - change the size of your form to one of the following layouts.
Standard - center-aligned over your event page.
Panel - covers ½ the event page left or right side.
Full Screen

- covers the entire event page.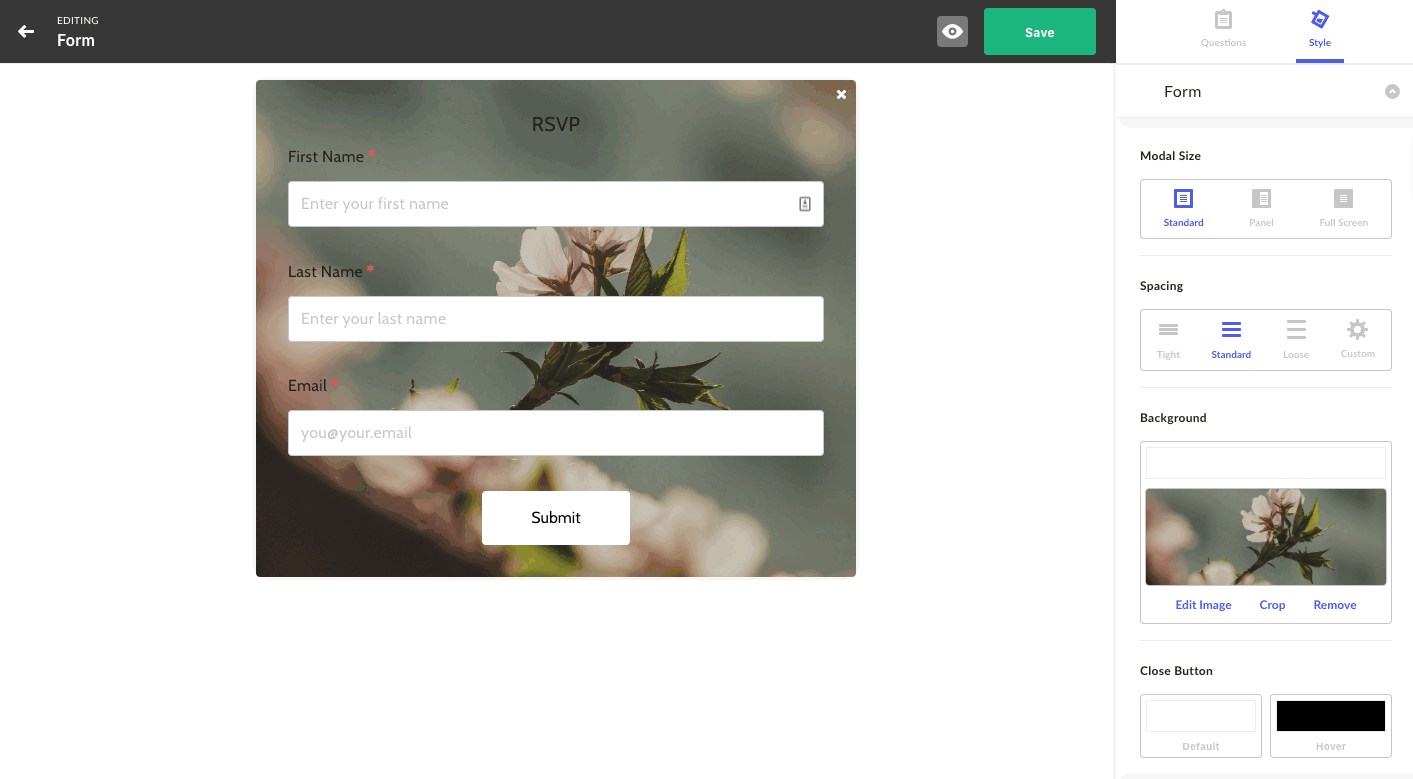 Spacing - adjust the area between both the label and your form questions. Take note that this will also increase or decrease the height of your form as well.
Tight

Standard
Loose
Custom - for the bold and daring.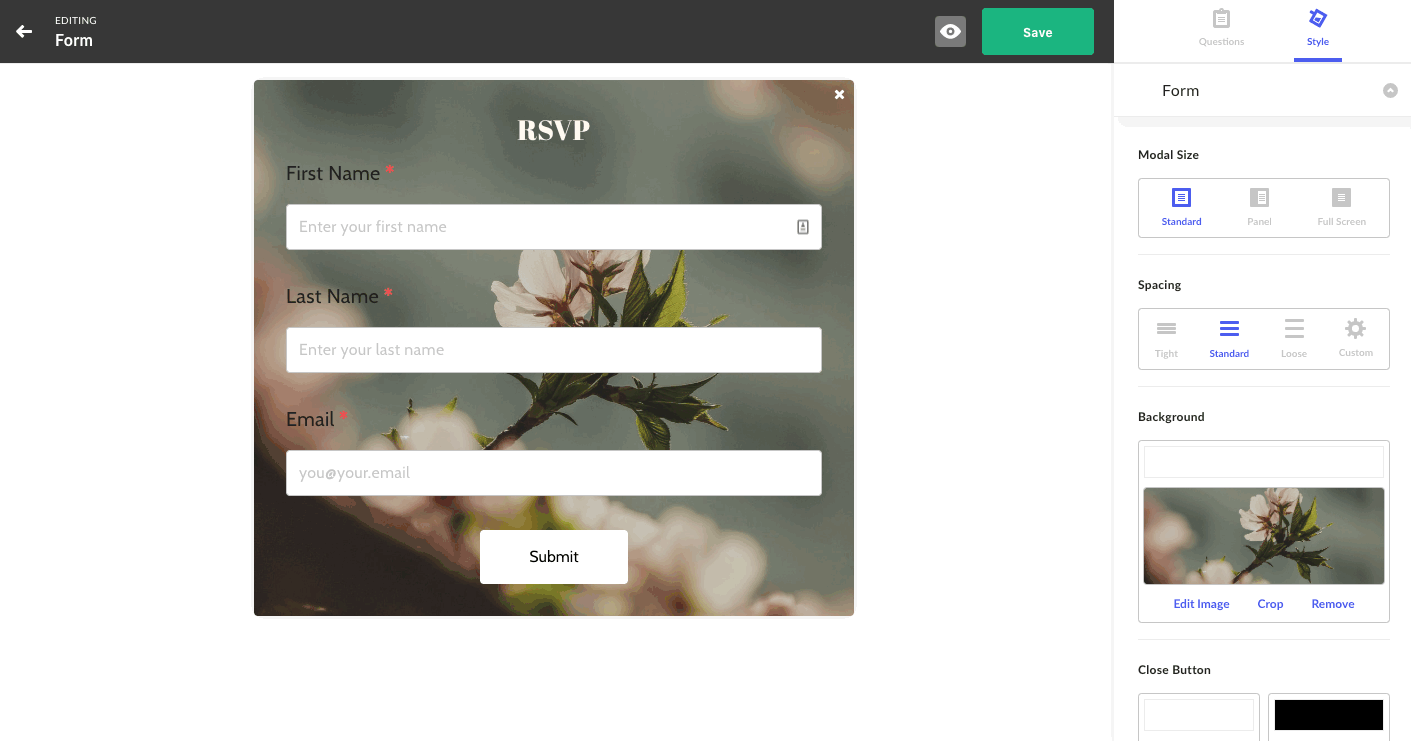 Background - bring your form to life with solid color choices or a background image.
Color

- pulled from the theme color swatch.

Background Image - use custom images, stock photos or add a gif.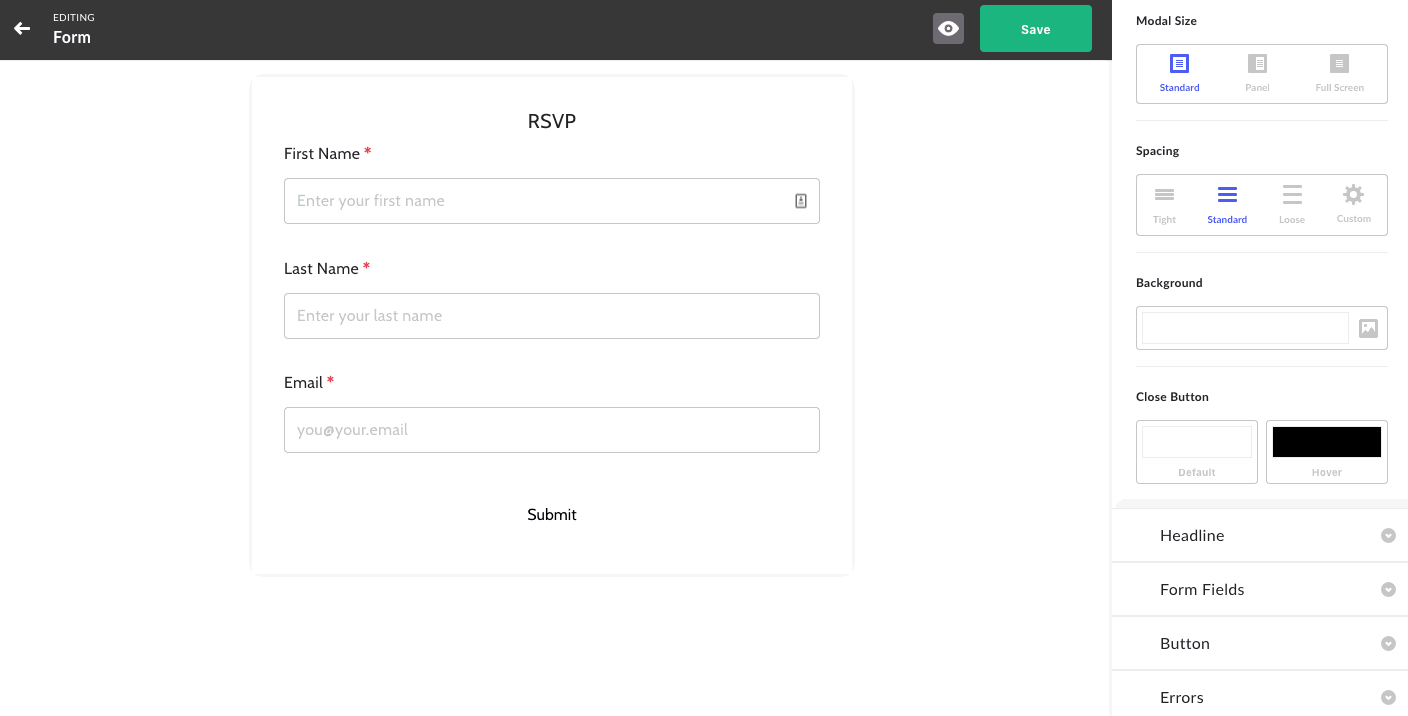 Close button - customize both the default and hover color of the close button using colors from your theme color swatch.
Default color

Hover color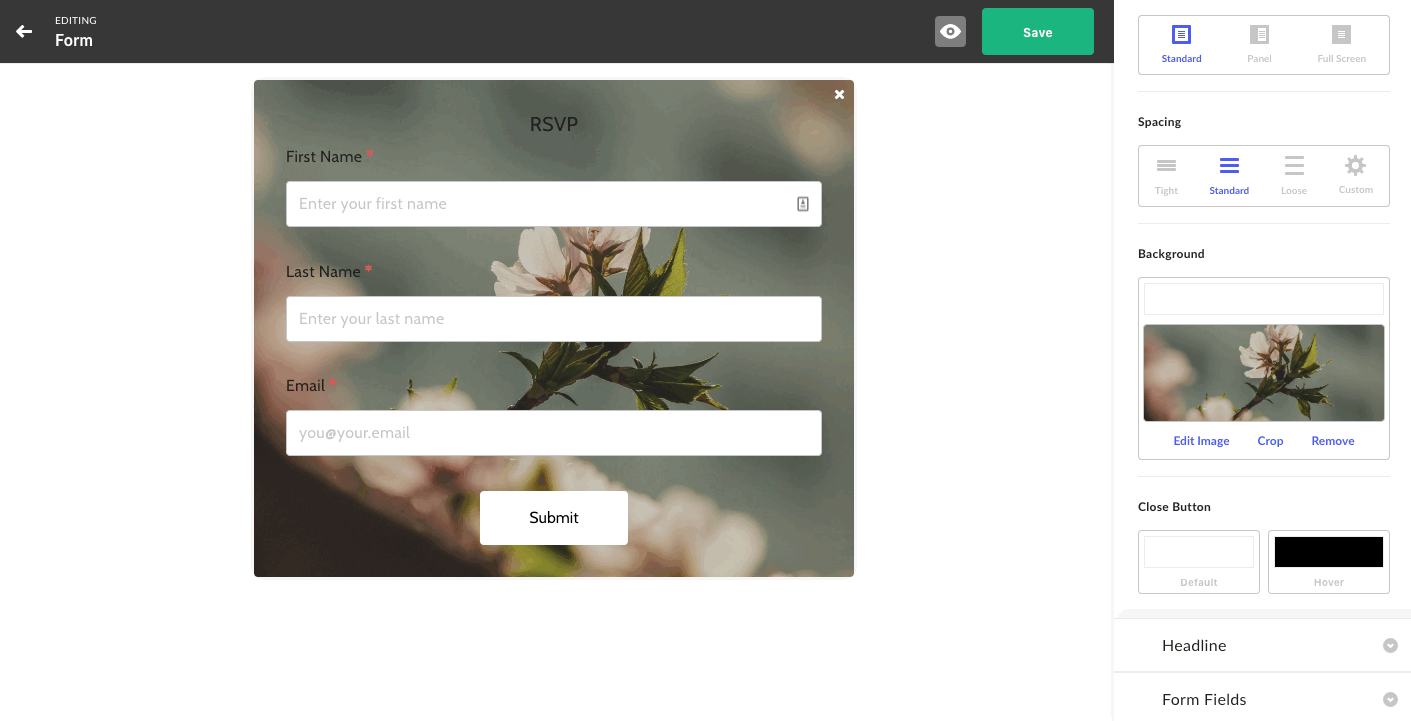 Headline
Change the font type, size and color of your Call to Action message. Feeling bold? Add an image or banner instead!
Font type

- chosen from theme fonts.

Alignment

Image

- add a custom banner or logo image, even gifs.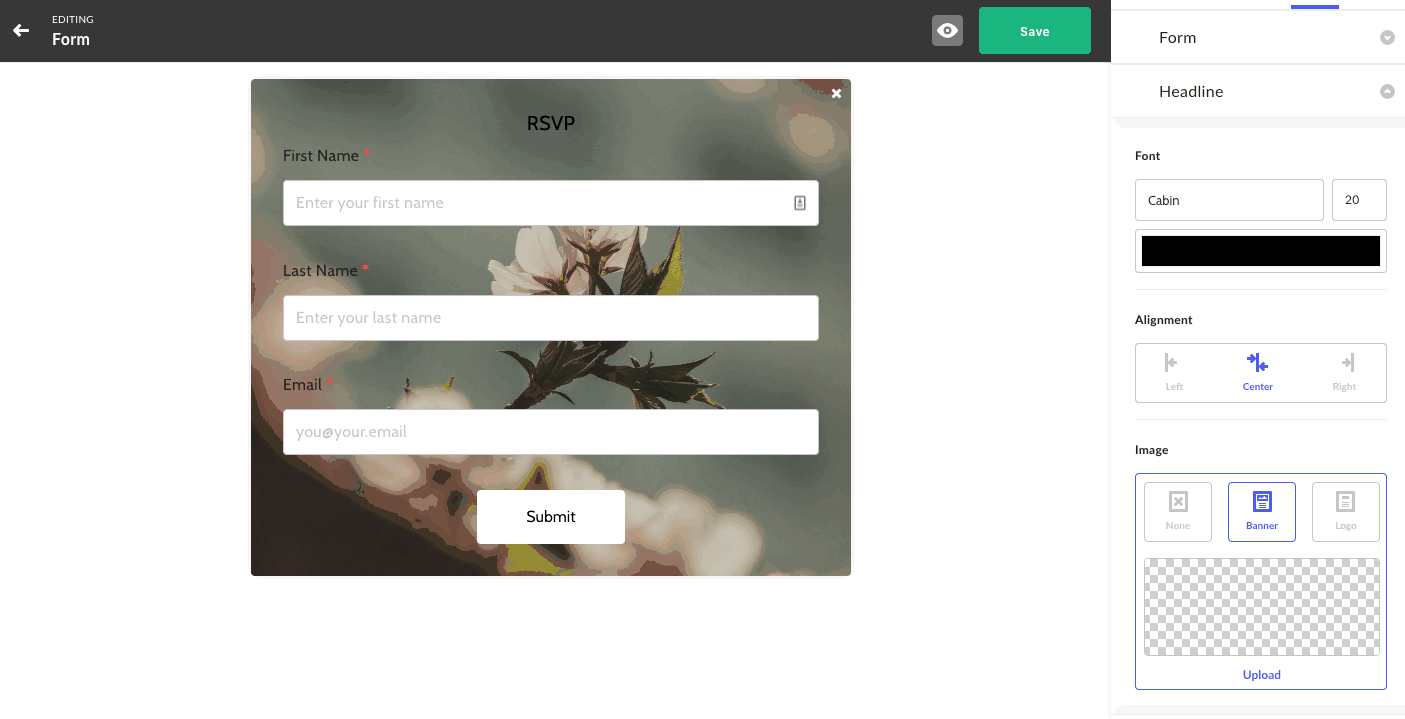 Form Fields
Customize the font, size and borders to add visual impact. You can even change the color when a guest hovers over each field. All areas where you can customize include:
Question text

Helper text
Input text - this is the guests response field
Input background

- background color of your guests response field

Border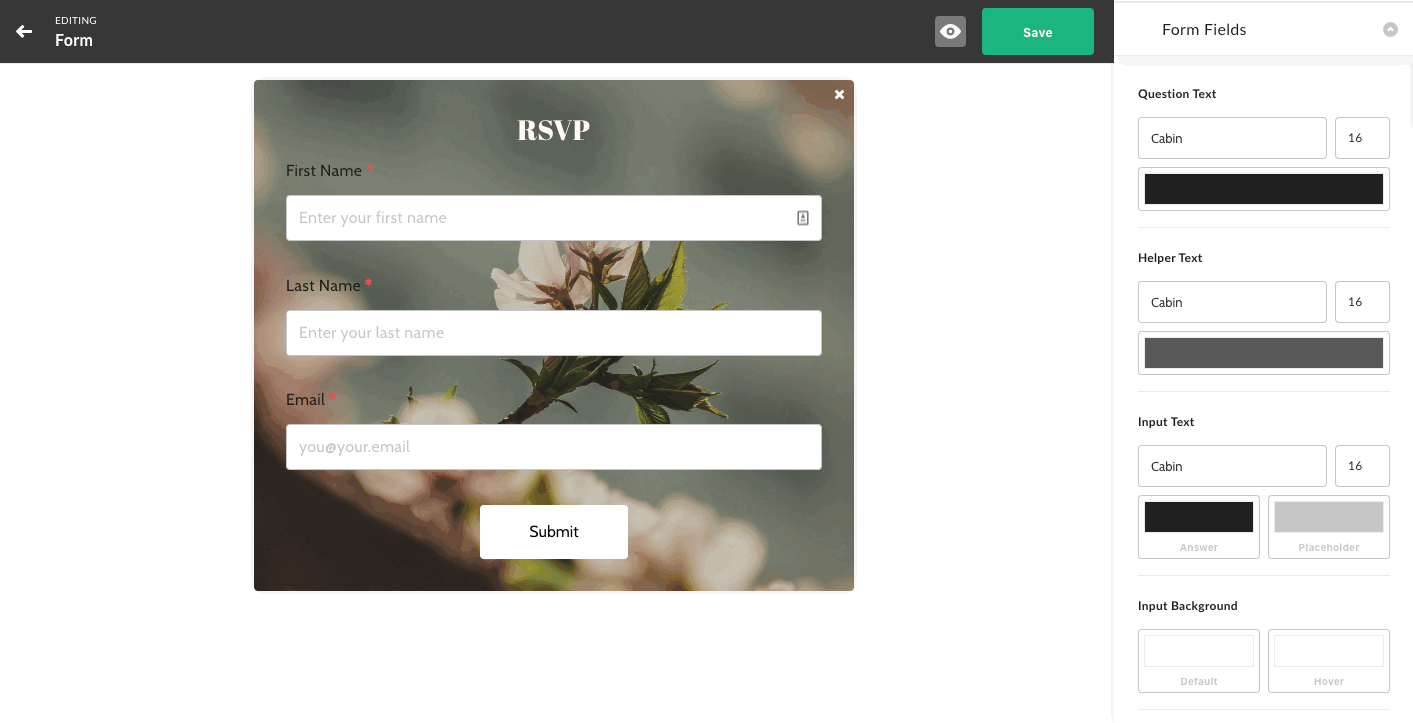 | | |
| --- | --- |
| | Heads up! Dropdown answers have a white background and will not inherit the input background color selected. Additionally, if a guest is using Chrome's auto-fill feature, the input backgrounds on all applicable form fields will default to white. |
Button
Customize your Call to Action button to reign in those guests and make it a breeze to register for your event. All areas where you can customize the button include:
Button color
Button text
Border
Alignment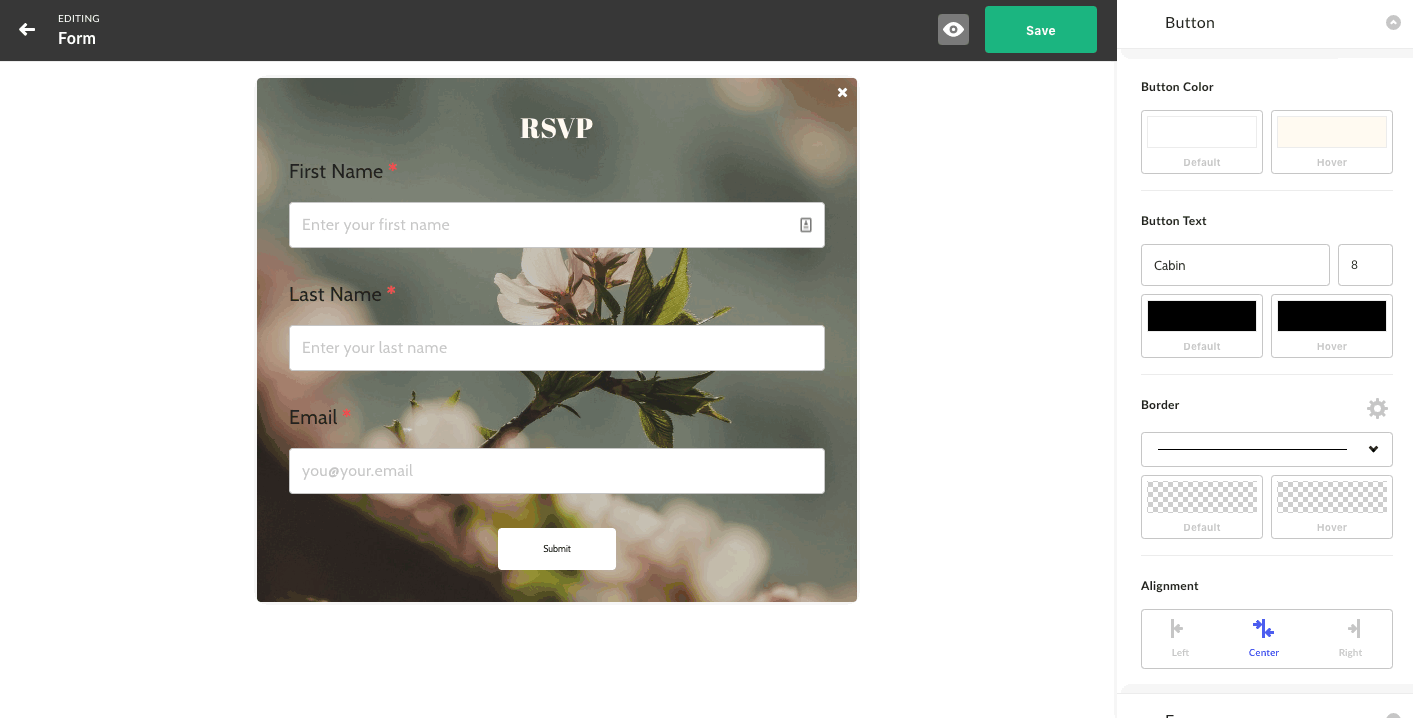 Error Messaging
Customize the messages that your guests will see if they missed answering a question or simply left out required information.
Error color

- submission errors under each field and messaging.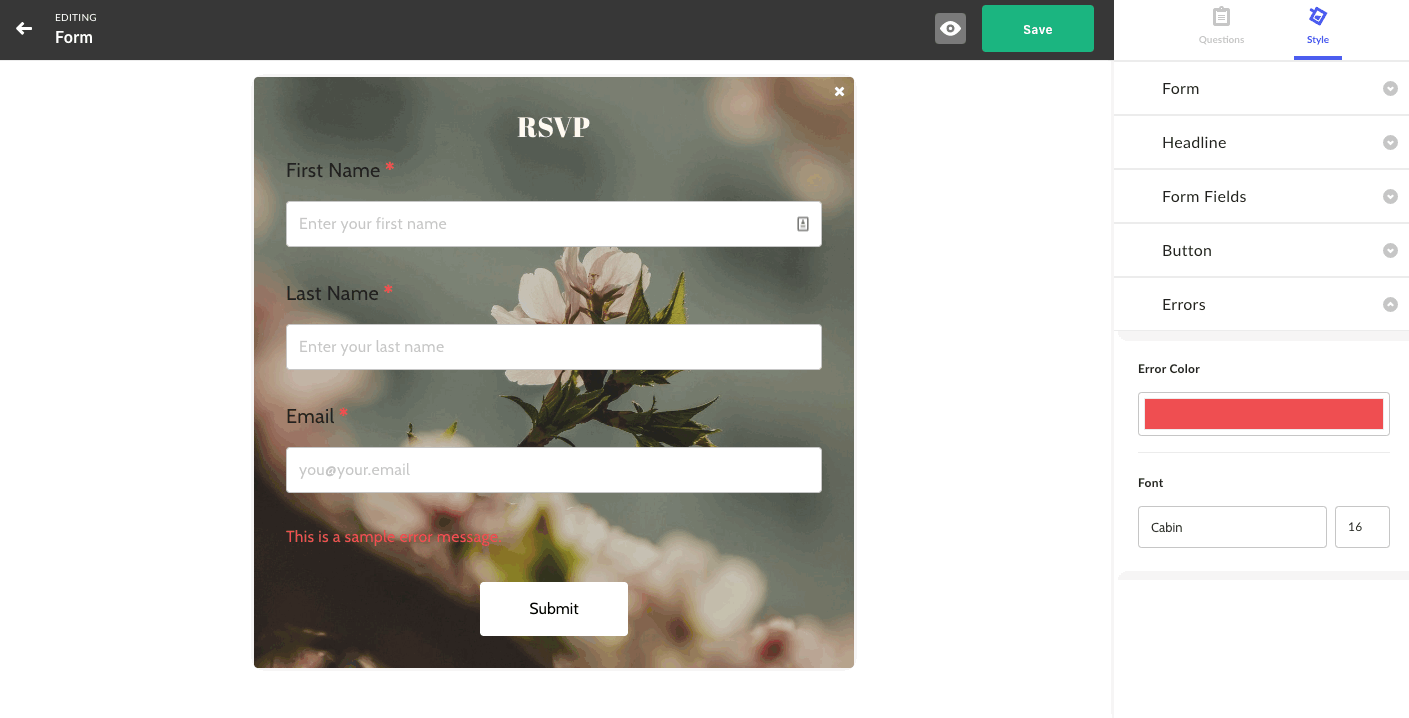 There's so much more you can do here like placing your form directly onto your event page which can eliminate the need for your guests to click another button. Sounds interesting? Check out this sweet article on adding an in-line form to your event page!