1. Zapier Integration Requirements Follow
There are two prerequisites to creating a Splash-Zapier integration:
As with all integrations, you must have a Splash account on one of our paid plans.
You must have a Zapier account.
We'll consider it a given that you have at least one of the 1000+ apps available to connect with Splash!
Creating and using a Zapier account is free, but if you're truly looking to adopt Zapier into your Splash organization's workflows, you'll probably need to make an investment in a premium plan, which starts at around $18 month but increases with additional usage.

More reasons we recommend a premium Zapier Account:

With a Premium Zapier account, you're able to:
Create lots of Zaps

A

Zap

is a specific link between your apps you've connected on Zapier.

The better your plan, the more Zaps you can create.


Run lots of Tasks

Whenever your

Zap

successfully automates something, it's called a

Task

. For example, if you have a two-step

Zap

with one action step to send out an SMS, the automated SMS sent out is your

Task

.

The more events and event activity you have, the more Tasks you'll run, which means you can quickly run the risk of meeting your free version's monthly allotment.


Create Multi-step Zaps

A Multi-step

Zap

is comprised of one

Trigger

and multiple action steps.

If you have dreams of setting up a chain reaction of sweet automation using Splash as your catalyst, this is a nice one.


Benefit from Faster syncing


Your syncing interval is the frequency that your Zaps will check the trigger app for new data.

Currently this interval is either 5 minutes or 15 minutes depending on your plan.


Use of Premium apps

Premium apps can only be used on a paid plan, or during your free two-week trial period. You can build and test Zaps with Premium apps on the free plan, but not turn them on.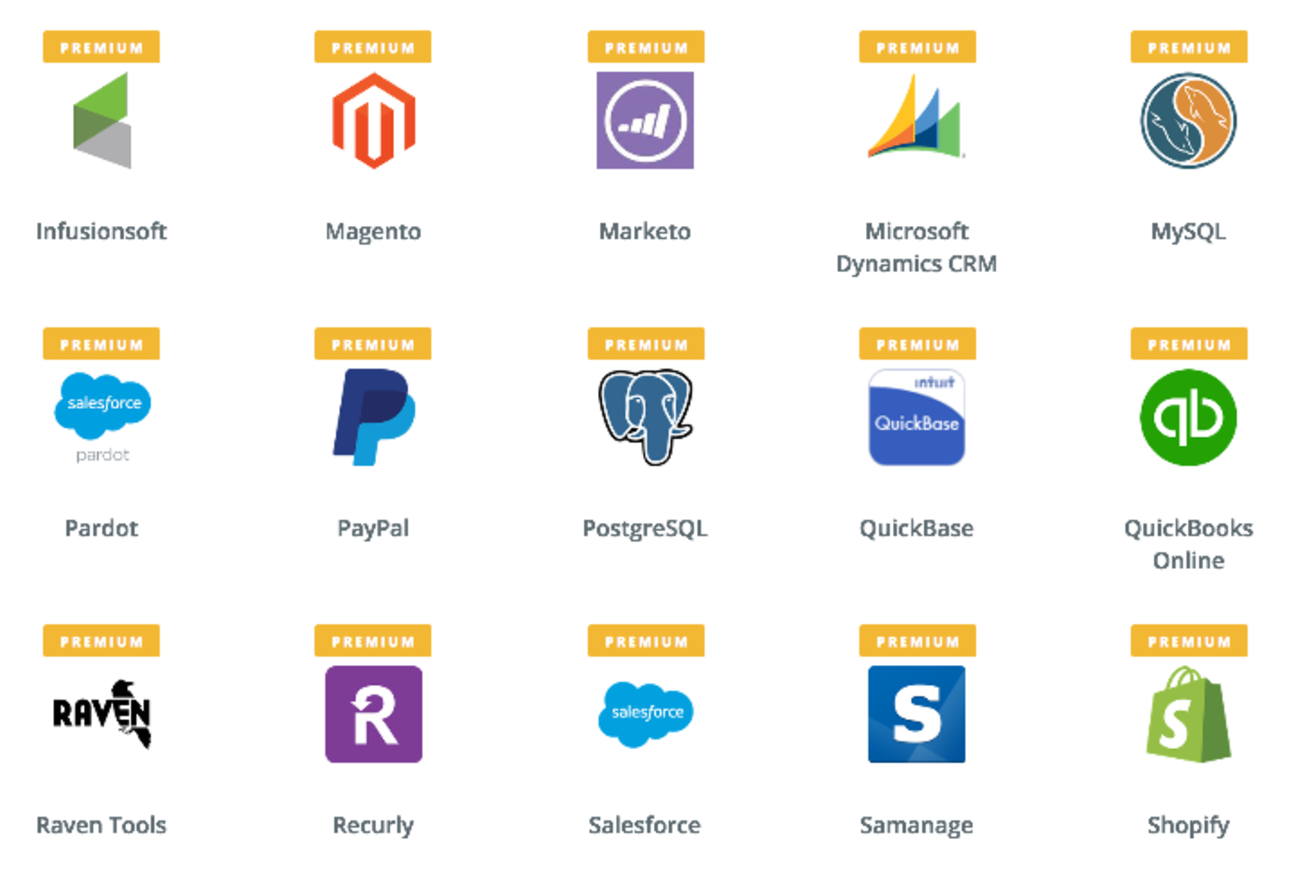 Once you have a Zapier account, log in, and hit the MAKE A ZAP! button on their homepage.

We'll discuss creating Zaps in the following chapters. Next, let's start by creating a Zap using an integration template.