If you're hosting a ticketed event with various ticket types available for purchase, you'll notice a special tab in our Confirmations Dashboard called Multi-Ticket Types.

What is Multi-Ticket Types confirmation messaging used for?
Multi-Ticket Types messaging is the messaging that will appear both on-page and in a confirmation email when an attendee purchases, well, multiple ticket types.
Important to note here: In addition to messaging you set up for a multiple ticket type purchase, any messaging you may have setup for individual ticket types will stack on top of each other in this messaging.


Example: Let's say you set a unique confirmation for VIP Tickets, a unique confirmation for General Admission tickets, and you also set up the Multi-ticket option, too.

That would mean if a guest purchased both a General Admission and a VIP ticket then they would see each of the messages you set up — GA, VIP, and multi — within the same message.
Take a look at what we mean by that here: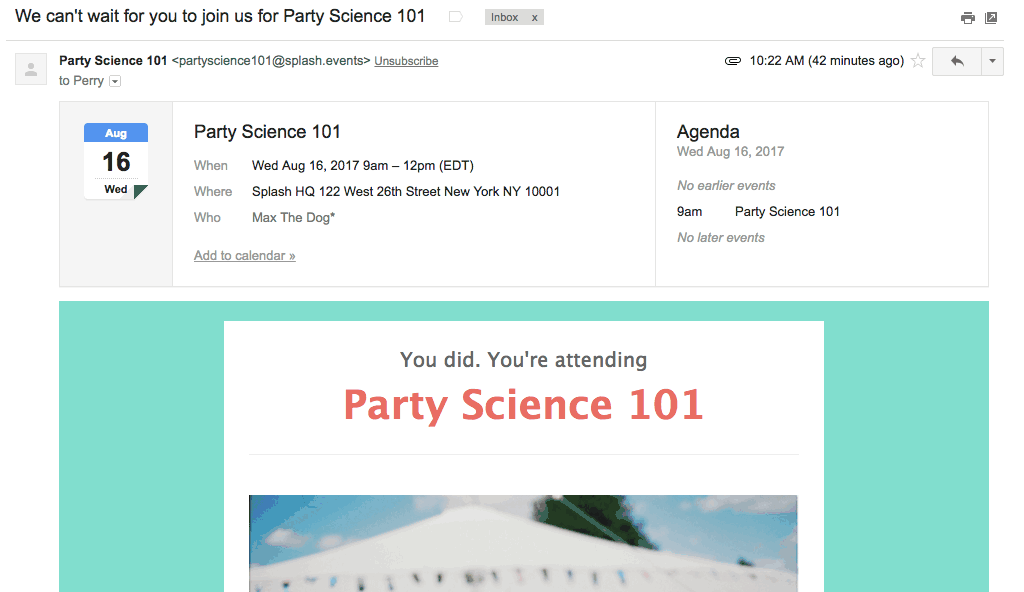 Walk me through an example of how to set this messaging up!
1. Pop into your Confirmations Tab
2. Navigate into Multi-Ticket Types
3. Just as you'd customize your on-screen and email confirmations for any specific ticket type (or RSVP Yes, RSVP No, and Waitlist), you can follow the same steps to design what attendees who purchase multiple ticket types will see on-screen...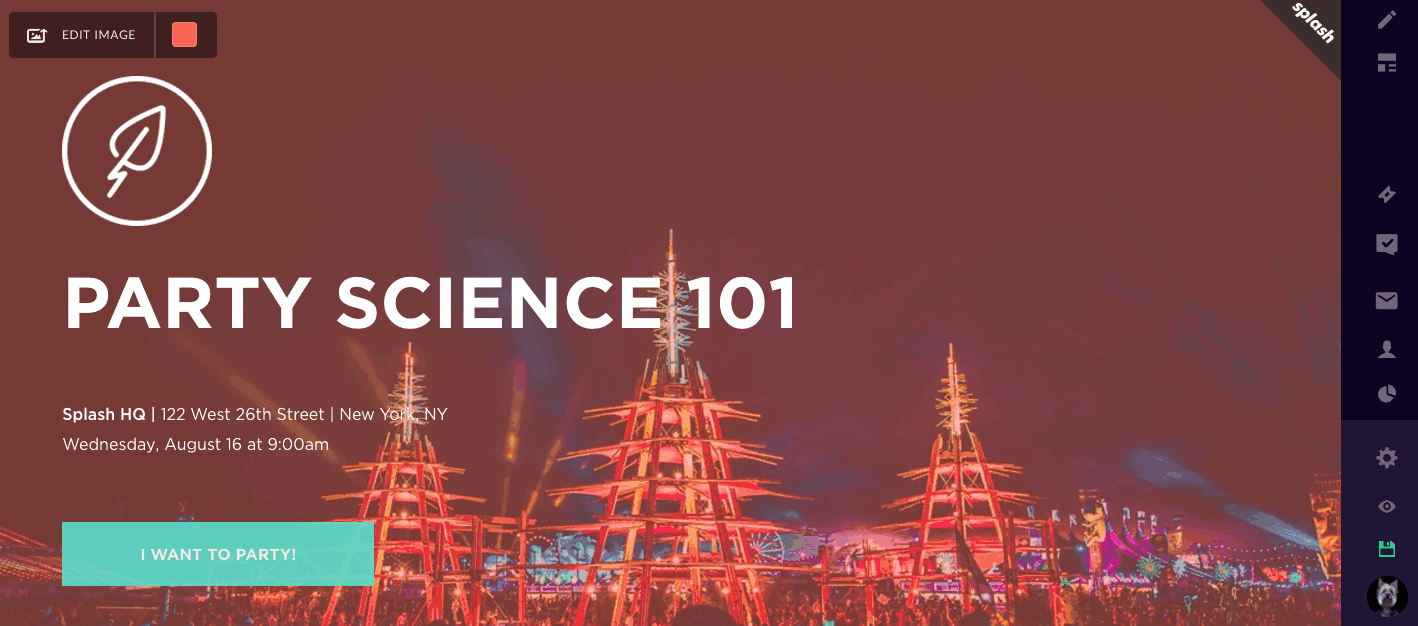 As well as in their confirmation email...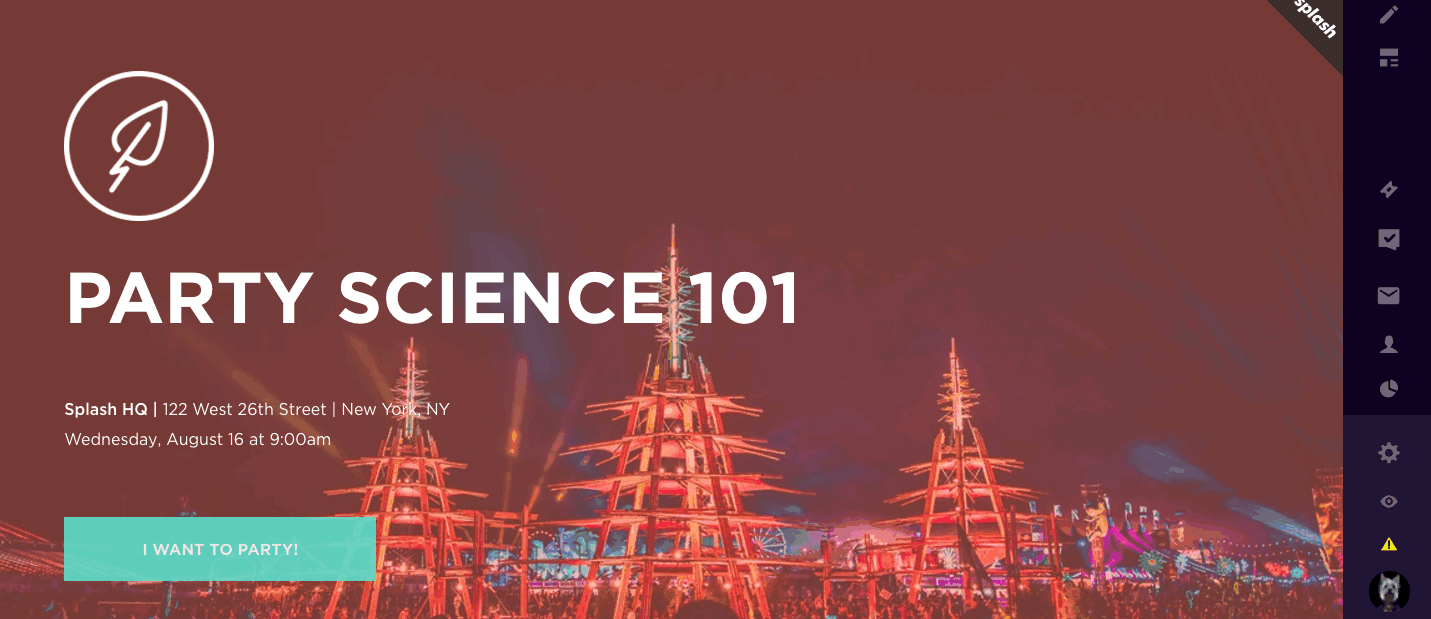 4. Make sure to keep in mind that any confirmation messaging you've crafted for your individual ticket types (see below) will stack on top of each other in your Multi Ticket Types confirmation email.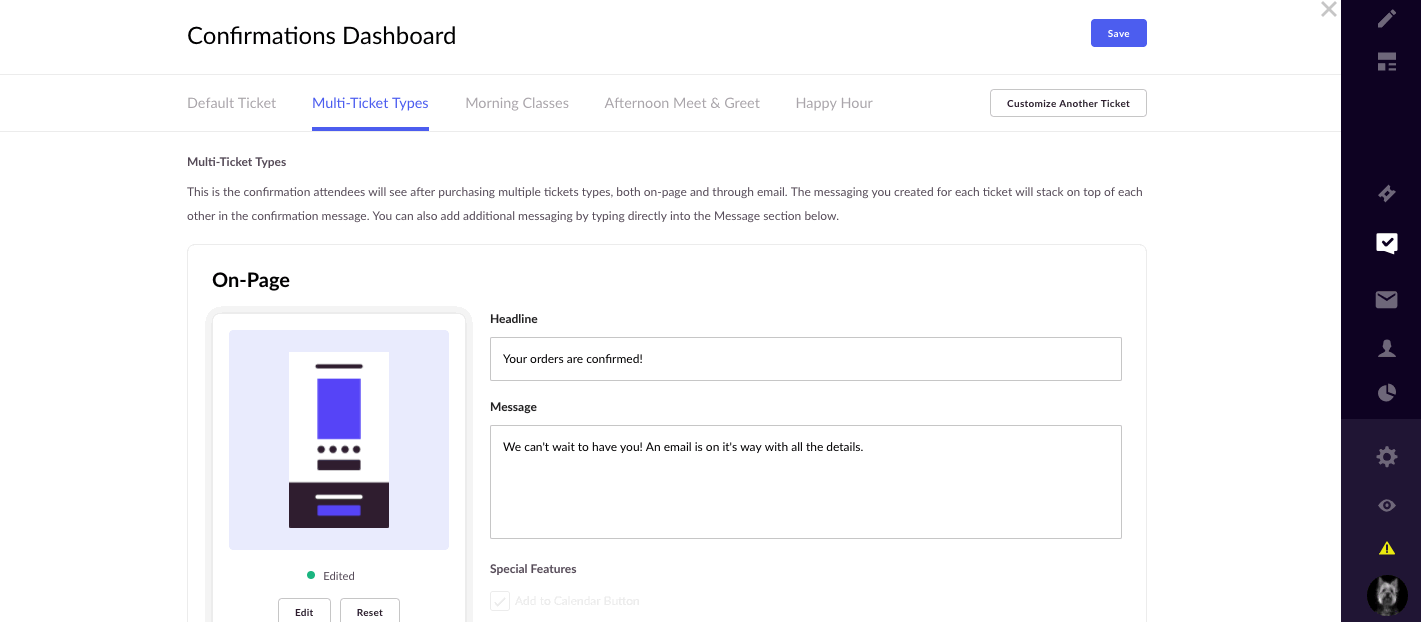 5. See the final result!