How do I customize an email's inbox preview sentence? Follow
If you're looking for small ways to make a BIG difference, you've come to the right place. We'll show you how one little customization change can make your email invite that much more enticing.
The email inbox preview sentence is the first thing that appears after the subject line of your email, giving recipients a quick skim of what's inside. The default preview sentence is the content of your email, but depending on the design of the email, this may not look the most inviting:

First impressions are important! Here's how to customize the preview sentence:
1. From the email sender, select the email you want to work on. You'll see a field labeled Preheader where you can input whatever message you would like.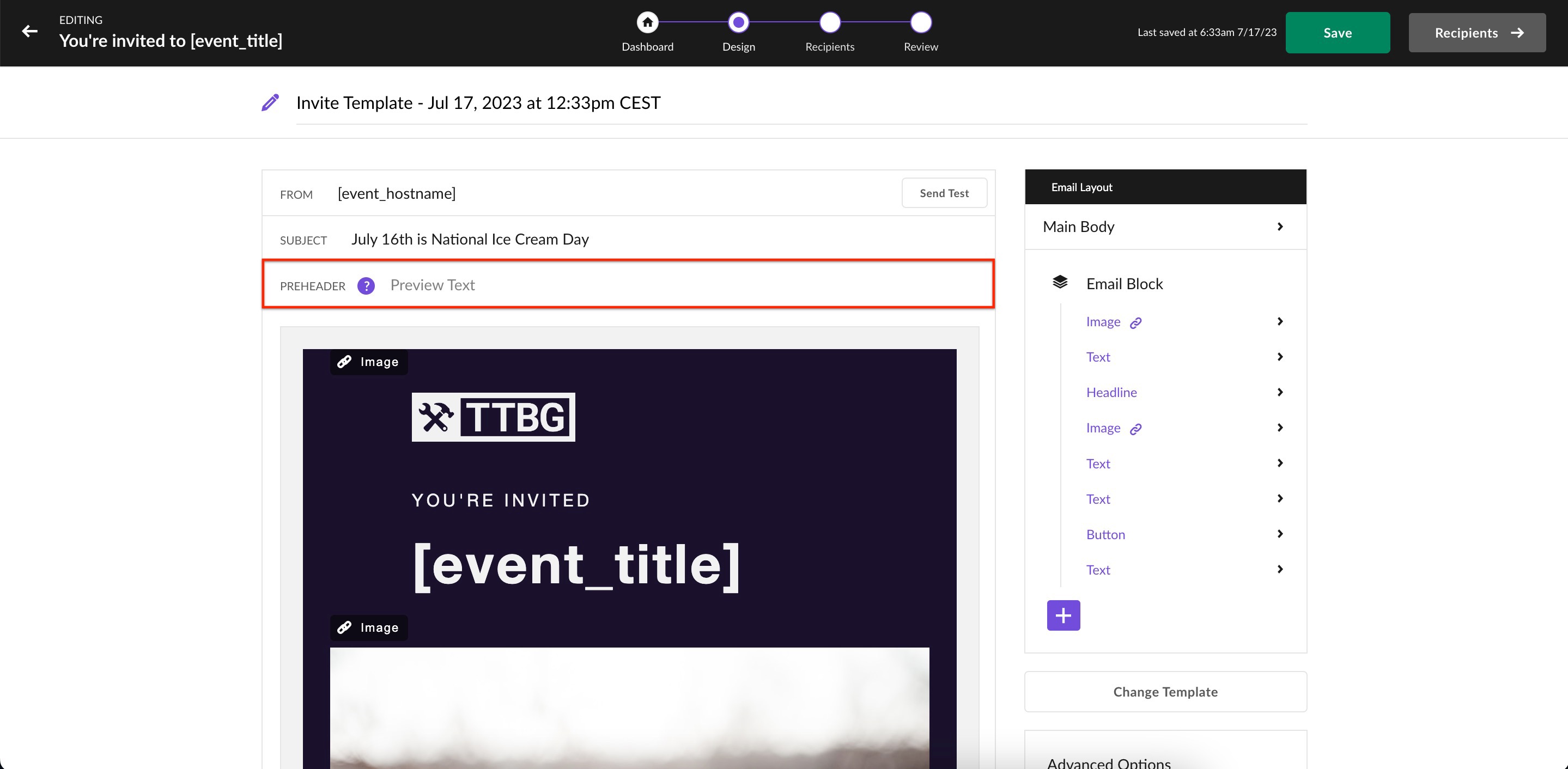 2. Type in your message and then click the Send Test button to send yourself a test email.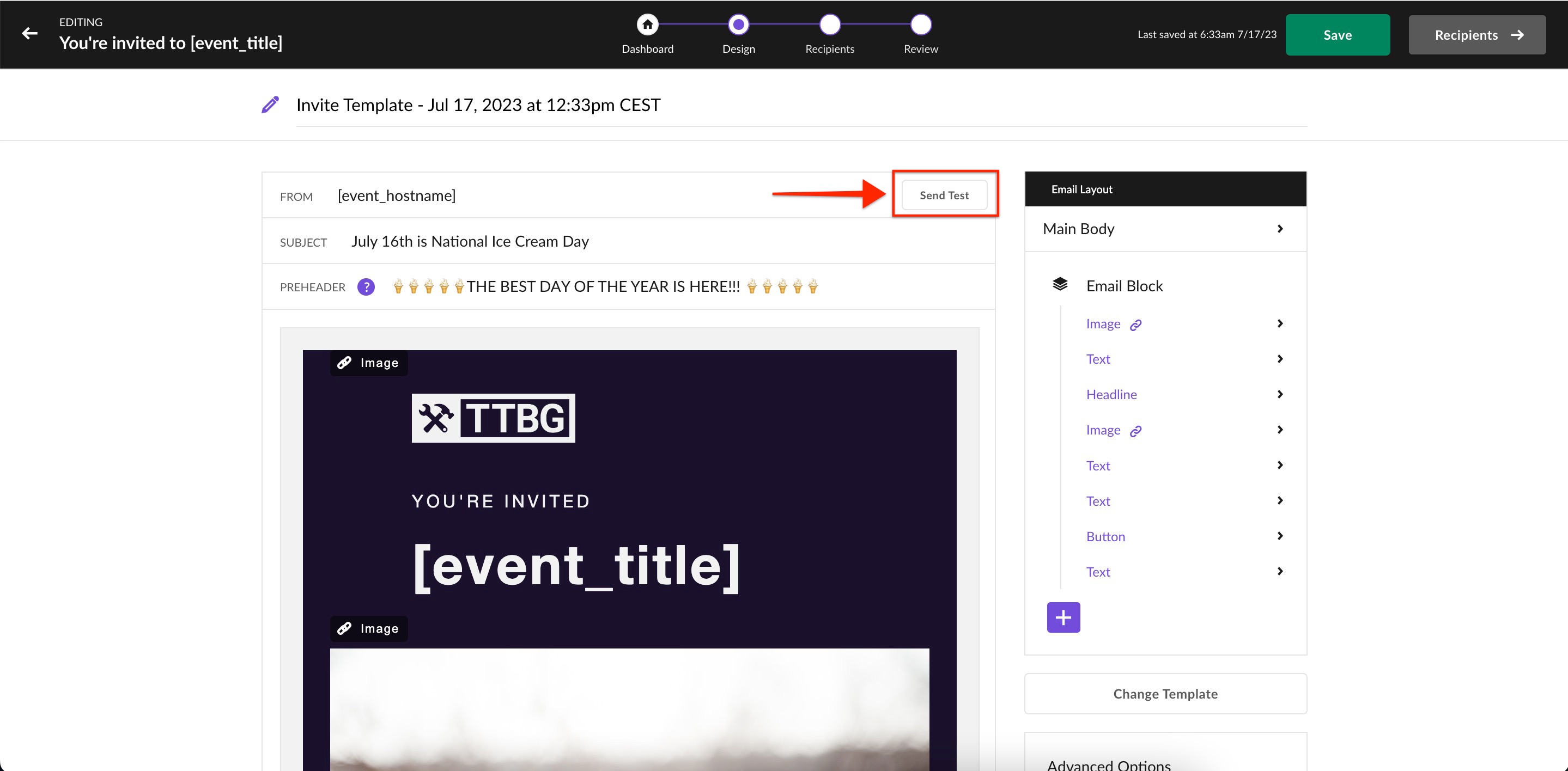 *Pro tip: we copied and pasted some emojis into the field for an added visual effect.*
3. Head to your email inbox and see for yourself!
Now, which email would you open first?