How do I add a GIF to my email? Follow
You may have already figured out how to add gifs to your event page, and now you want to take your email to the next level too. Good news: anywhere you add an image to your email, you can replace it with a GIF.
The process of adding a GIF is just the same as adding a photo: click directly on the image element and the image uploader will pop up.
GIFs can be uploaded in two ways:
1. From your computer
2. Via our integration with GIPHY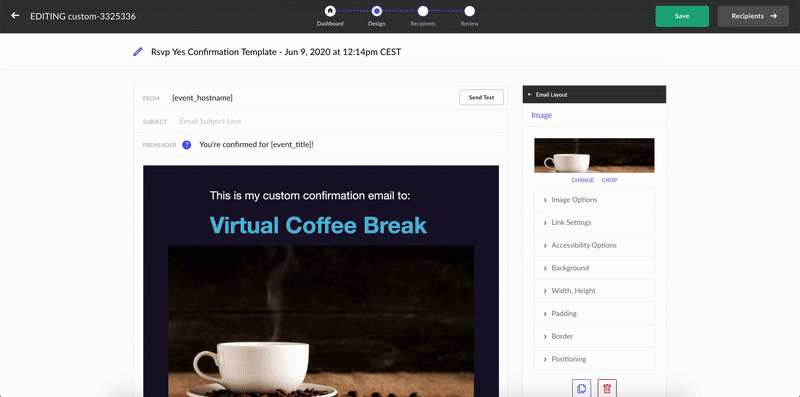 As you can see, this GIF makes all the difference; that cappuccino panache takes your email from flat to irresistible.
Note: The GIF's width should be less than 500px for emails.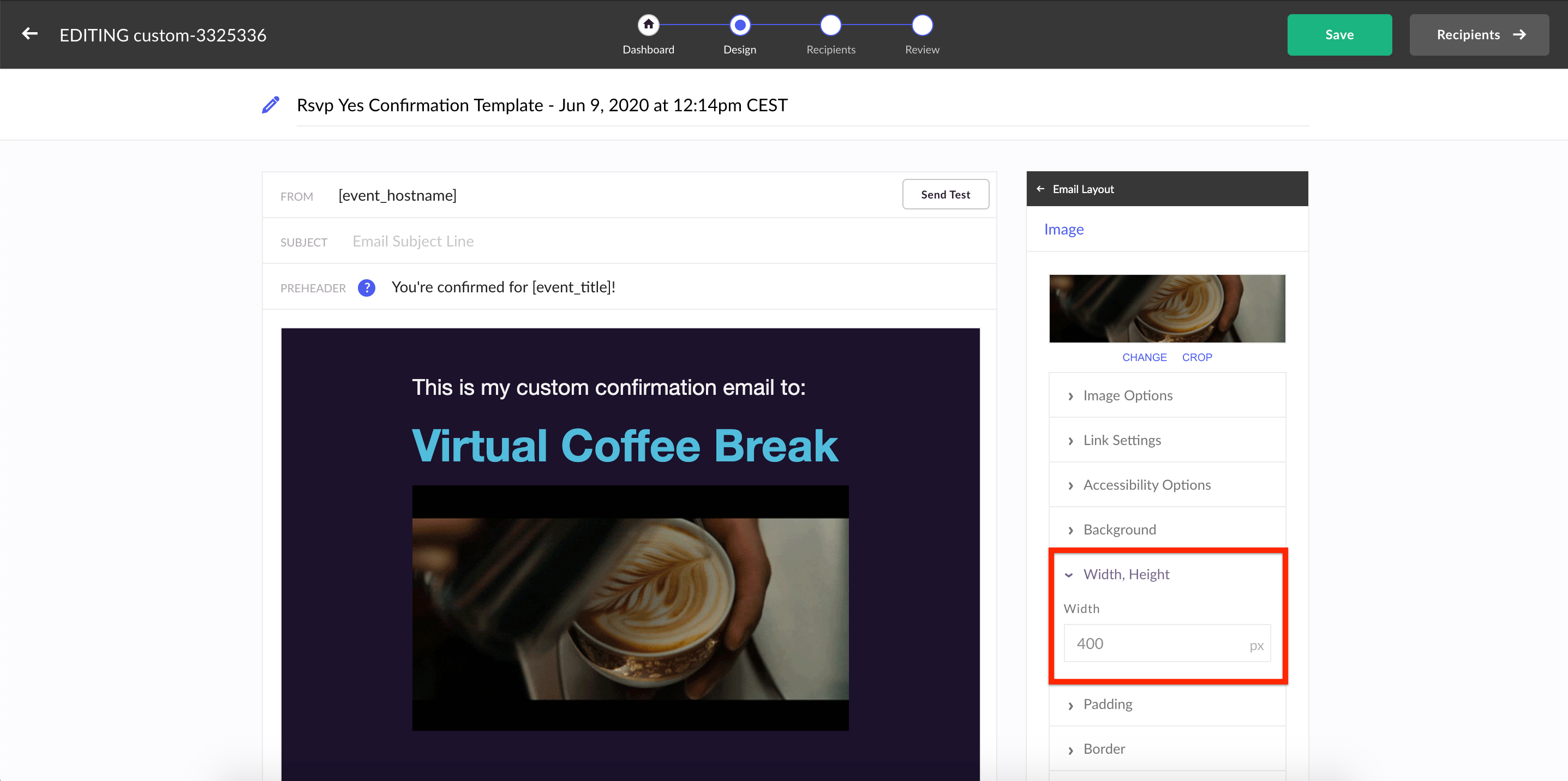 For more on email customization, check here!
Please note:
File upload limit via RSVP form is 100 MB
File upload limit limit via the CMS is 10 MB, but we recommend against it because of load time implications