I edited my confirmation email. How do I revert back to the original version? Follow
We've all been there - sometimes you just need a clean slate.
If you've gone ahead and fully designed out a confirmation email, it takes one simple click to revert back to the original template you started from.
Let's take it from the top:
So you've customized your RSVP Yes confirmation email template: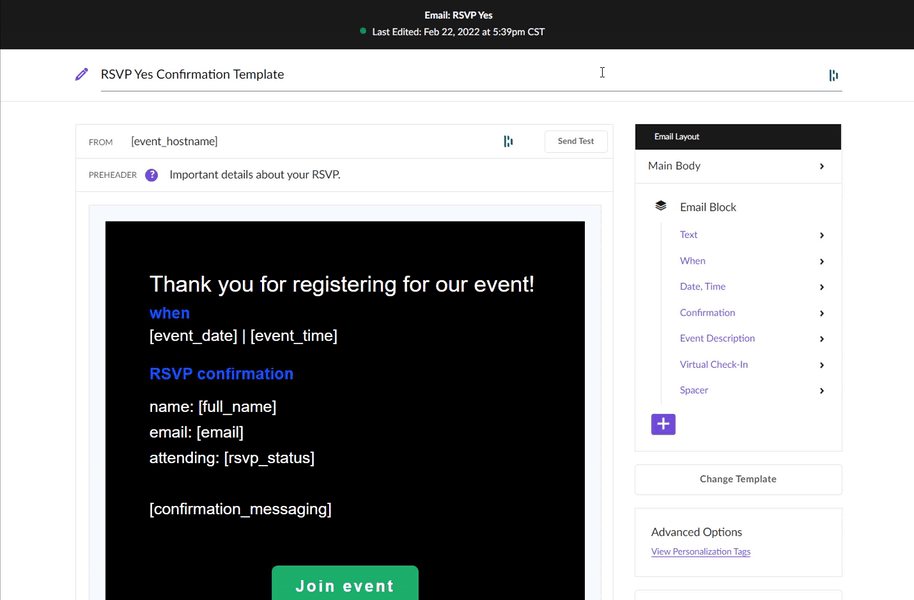 But you have an epiphany on your way to the office, and now decide that you'd like to start fresh with a brand new redesign. No sweat!
Simply pop into your Confirmations tab and navigate down to the Email section. Here is where you can click Reset.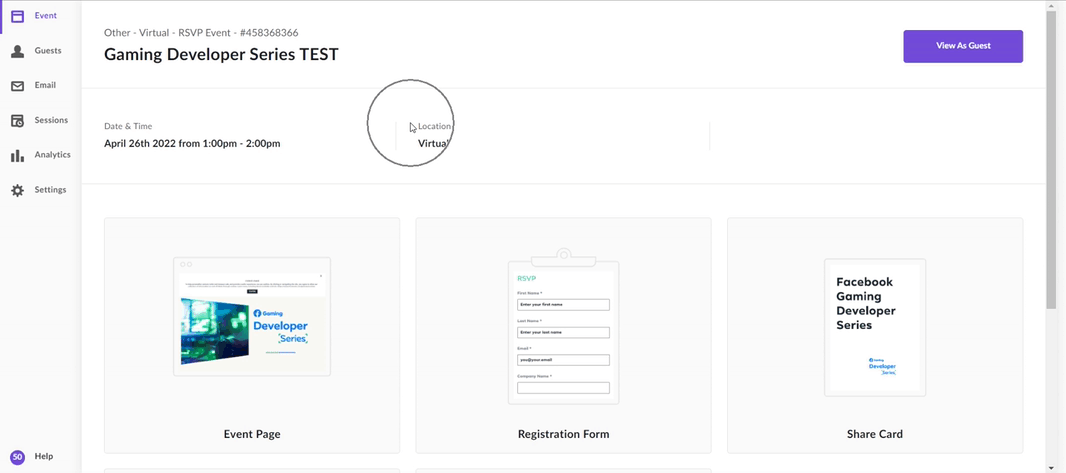 You'll notice that the icon now reads Not Edited.
Pop on in there and take a look!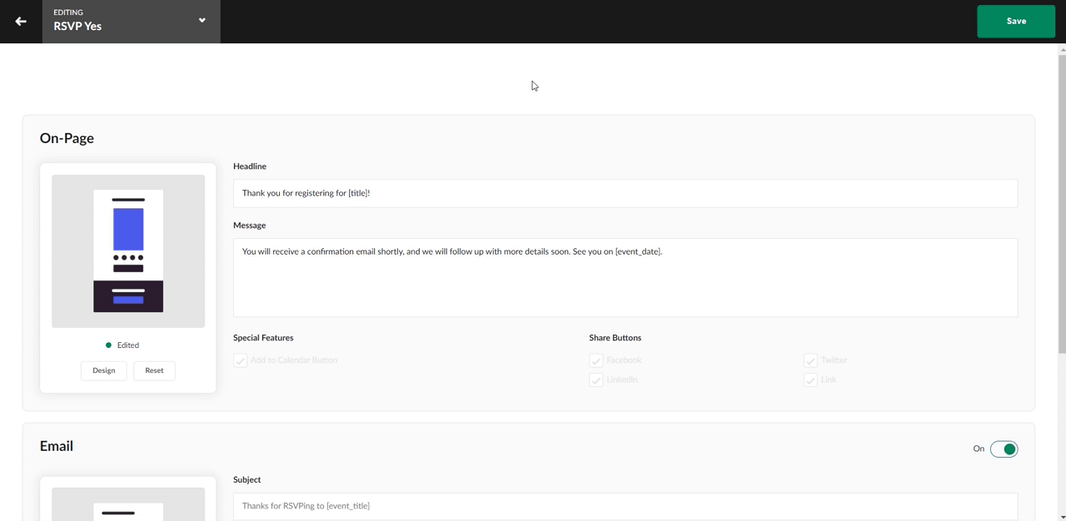 That's right! It's the original (or as we call it around here "OG") version of your confirmation template.