2. Setting up a HubSpot integration trigger Follow
After you successfully connect Splash to HubSpot, your first step is to identify the first trigger you'd like to configure.

Quick refresher: Triggers are actions in Splash (like an RSVP or check-in) that will initiate the sending of event and attendee information to HubSpot.
Pro tip: After you carefully configure how your first trigger will function, you'll be able to duplicate it and configure it for the rest of your desired triggers.


Setting up a trigger
1. Give your trigger an Integration Name.
2. Select Attendee as the Trigger type.

3. Finally, choose the trigger — labeled in Splash as the Action — that you'd like to configure first. In the example below, we are selecting RSVP Yes as the action.
In other words: When an attendees RSVPs "Yes" THEN Splash should send X to HubSpot.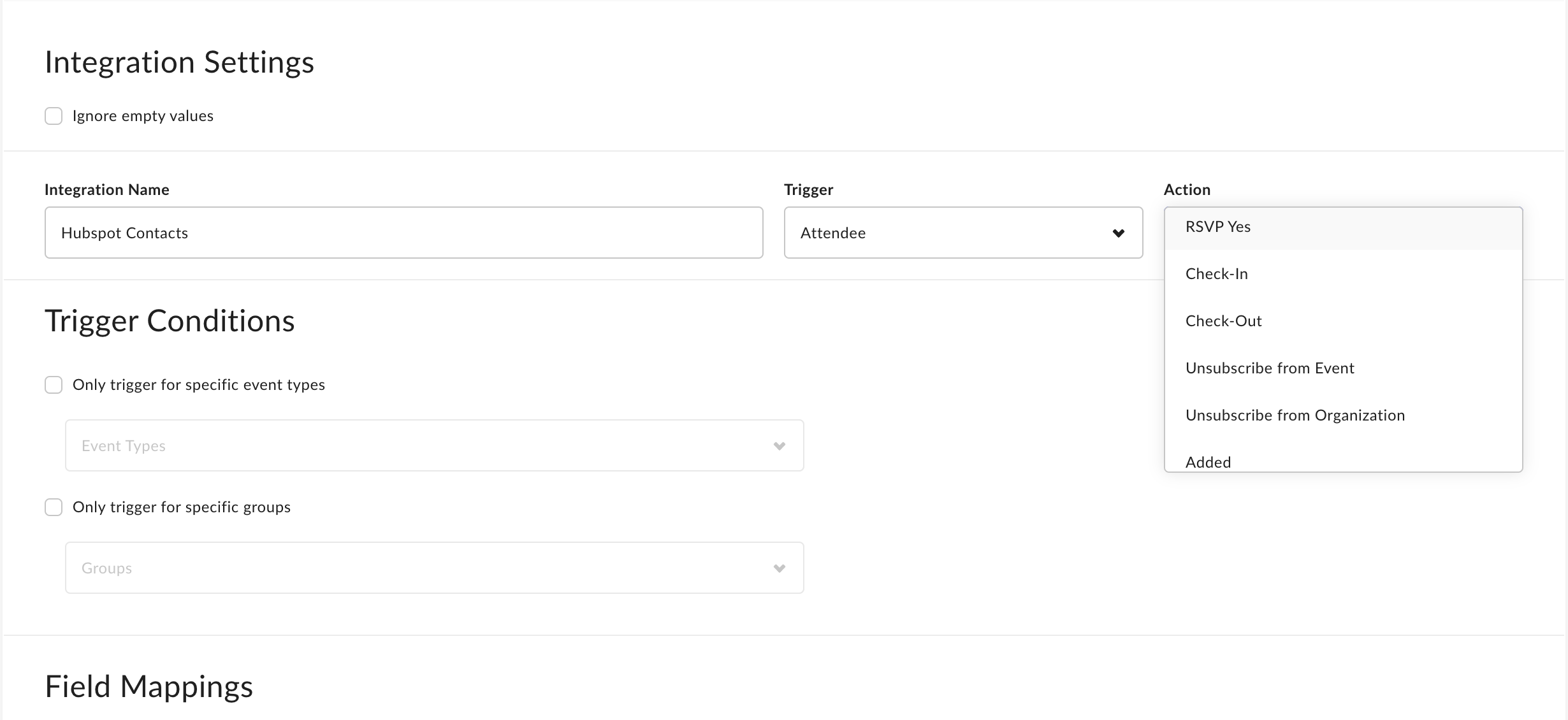 Setting up X is truly where the integration becomes most exciting!
We'll cover that in our next chapter: Mapping Splash Objects to HubSpot Fields.
Heads up! Our HubSpot integration isn't currently supporting the transferring of contact data from subscribers to Event Hubs. However, we are working to improve this in the future!