How do I resize an image in the Email Sender? Follow
Splash provides you with the design tools you need to edit the size and positioning of the images you feature in your event emails.

To resize an image in Email Sender:
Head to the Email tab and open your draft email.
Click directly onto the image you'd like to re-size.
Click on the Width, Height tab to edit.

The default size will be set at 550px; by decreasing this value, you'll decrease the size of the image.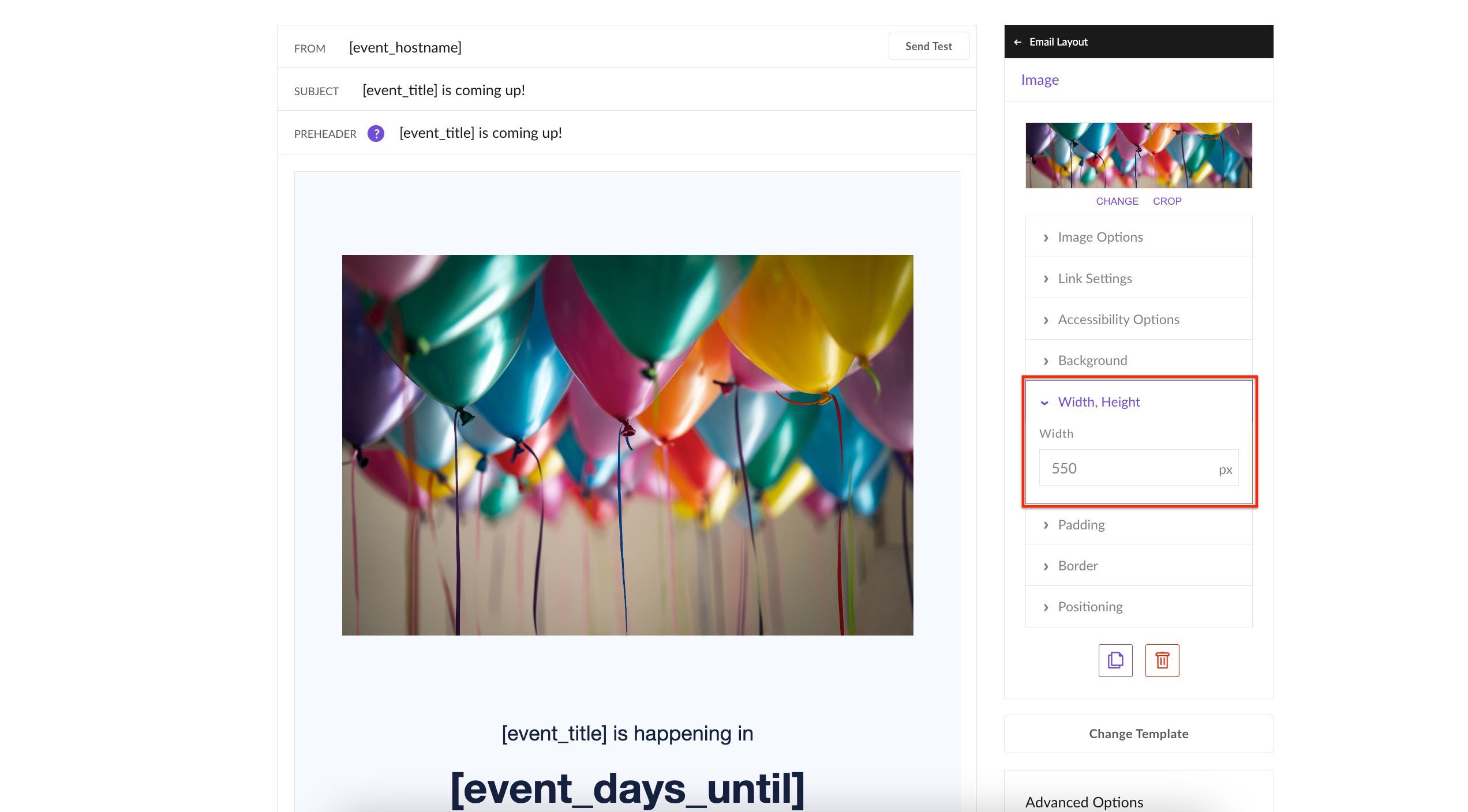 Pro Tip: To ensure your email renders beautifully across all email systems, the width of any element in your template should not exceed 550px. This includes any Padding that's baked into the total width. For example, if you add 25px of Padding on each side, the total width should be adjusted to 500px to not exceed the 550px max width.

After decreasing the size of an image, it may appear a bit out of position; adjusting its alignment will correct for this instantly. Check out our FAQ: Building Scalable Email Templates for more best practices when designing your emails!

To edit an image's alignment:
Go to the image's Positioning tools.
Choose None, Left, Right or Center from the drop down.
The Center option can be used to correct alignment after a 550px wide image is made smaller.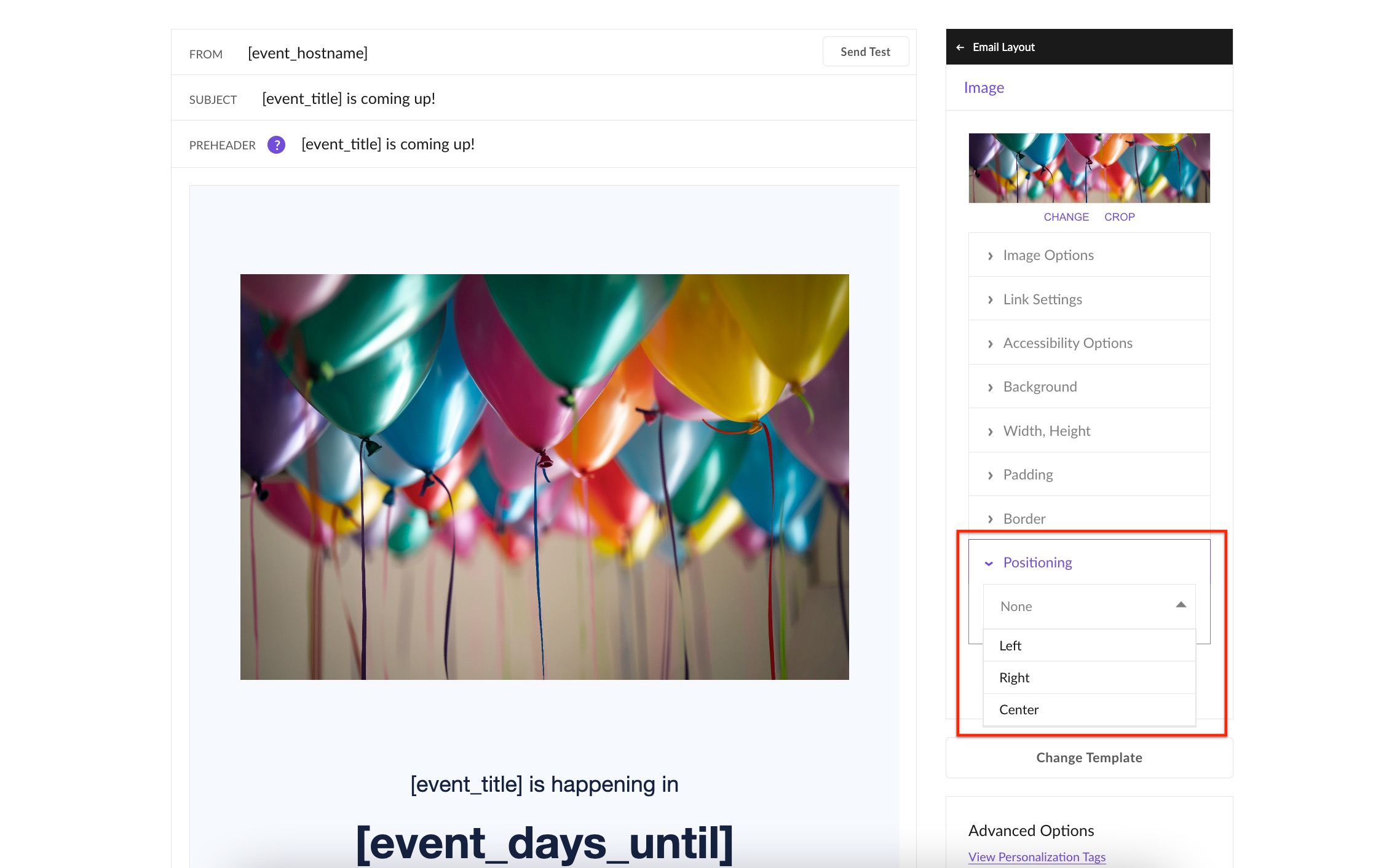 Curious if your image is too large? Be sure to also check out: What is the recommended image size?