Let's start from scratch! Creating a beautiful hub page to house your events is a simple process.
If you've created an event page before, things are going to look very familiar.

Here's how it's done:
1. Create a brand new Splash page set to collect RSVPs. 
Pro tip! Be sure to set the Location as well as the Date & Time during the creation flow. This is especially true for hub pages, even if it's only a placeholder. Including this information upfront will make your life much easier as you begin to style hub cards so you can see exactly how those elements will appear on-page.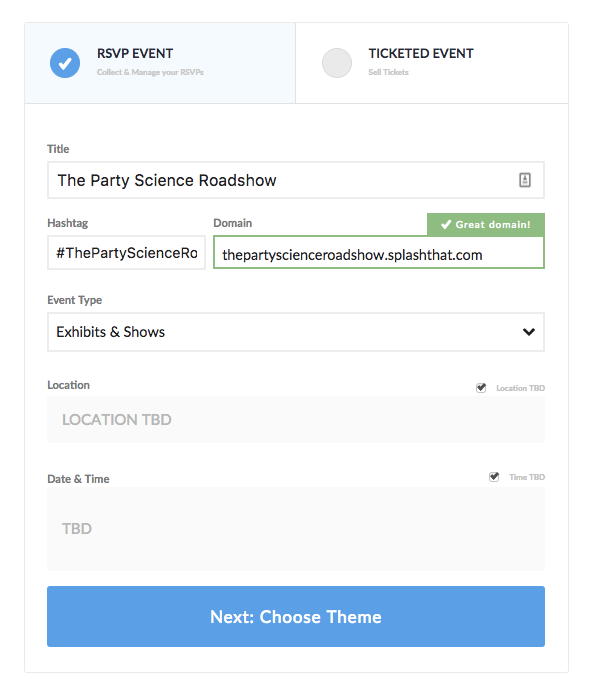 2. Make sure that you're in Designer Pro mode. Note: this is only available to our Enterprise clients. To turn on Designer Mode, click on your account icon at the bottom right hand corner of your Splash page, and toggle from Designer Mode to Designer Pro.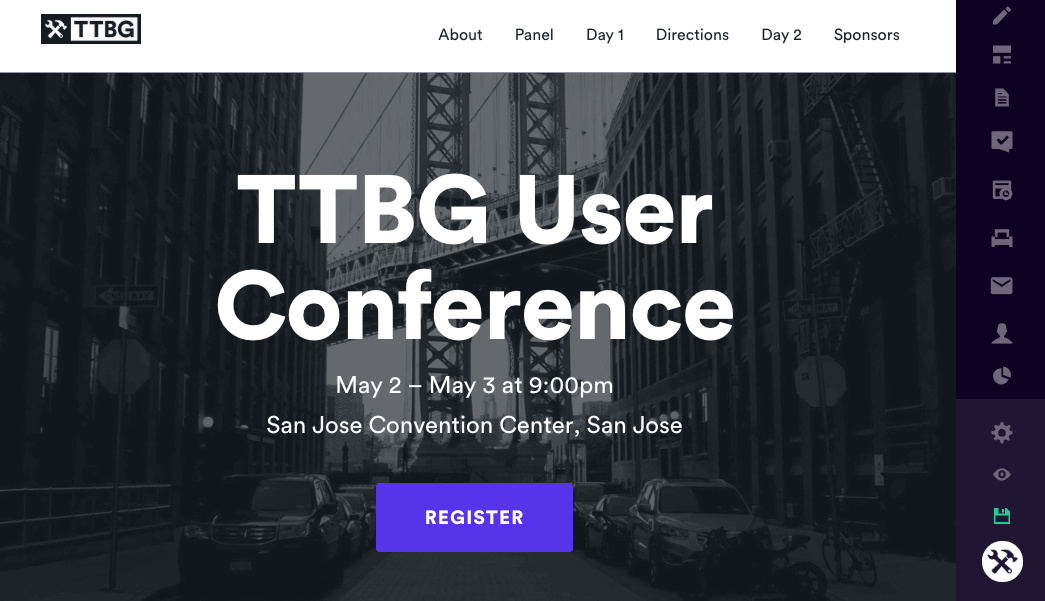 3. In the content block (section) of your choice, add a hub element your page (the same way you'd add any other element). You'll notice a special section in our element library dedicated entirely to hubs.

Note: See below - a common approach is to first add an empty block to your page and then add the hub element to that block.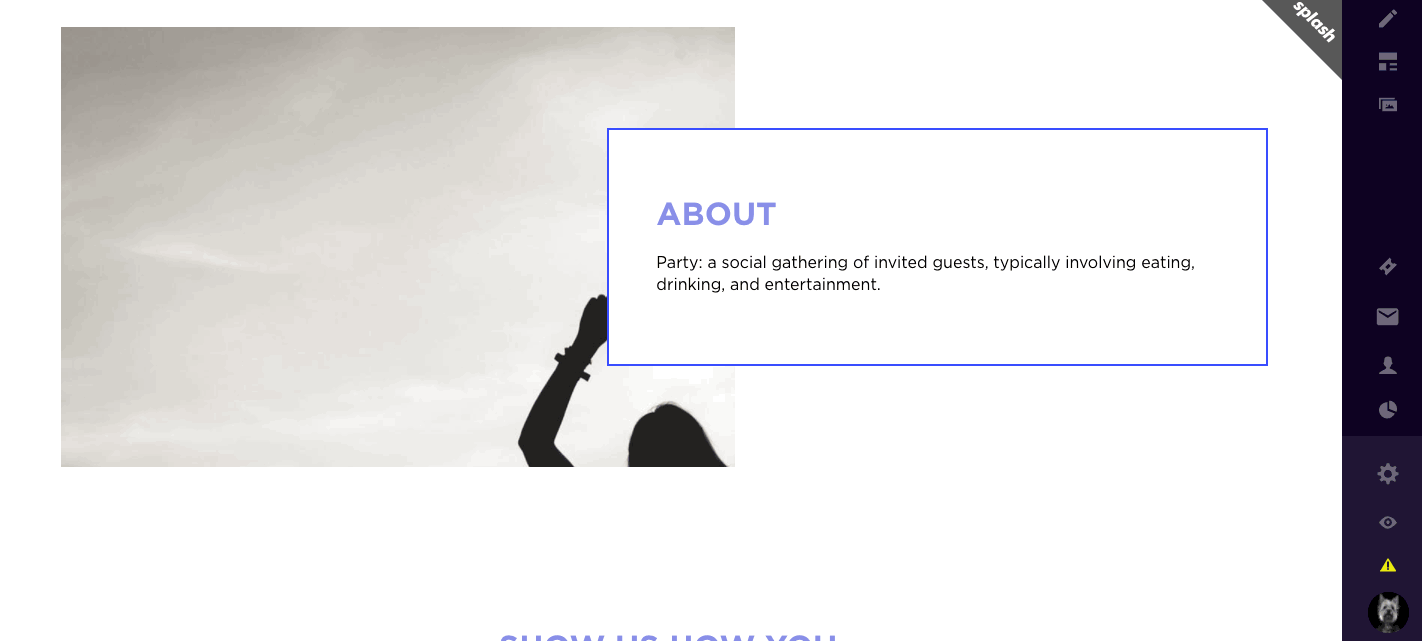 We'll discuss adding events to this hub in our next chapter.

Side note: Did you notice those grayed out options in the Hub Elements folder? Those will become available after you've added the "foundation" element — the hub. We'll discuss those special add-ons more in a later chapter.

Upon saving and refreshing your page, you'll notice a few key changes:

Subscribers: In your event page Settings, you'll notice your Page Action is now listed as Collect Subscriptions (Hub Page).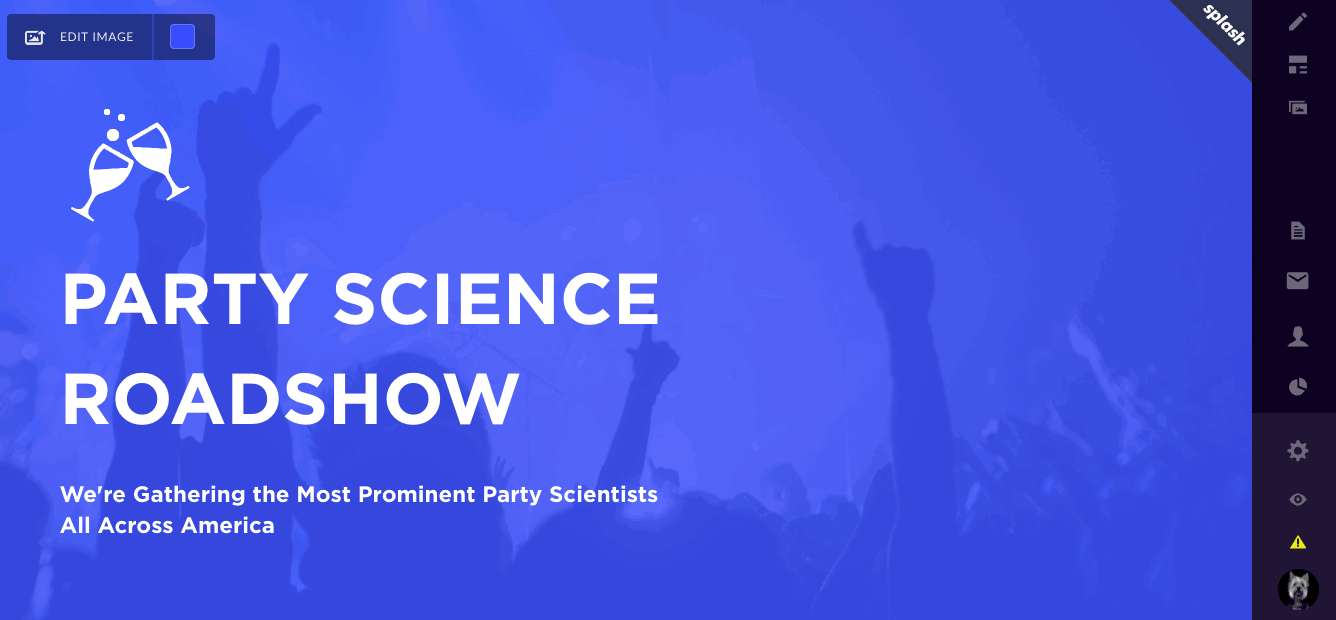 This is also reflected in your Guest List tab, which is now renamed Subscribers.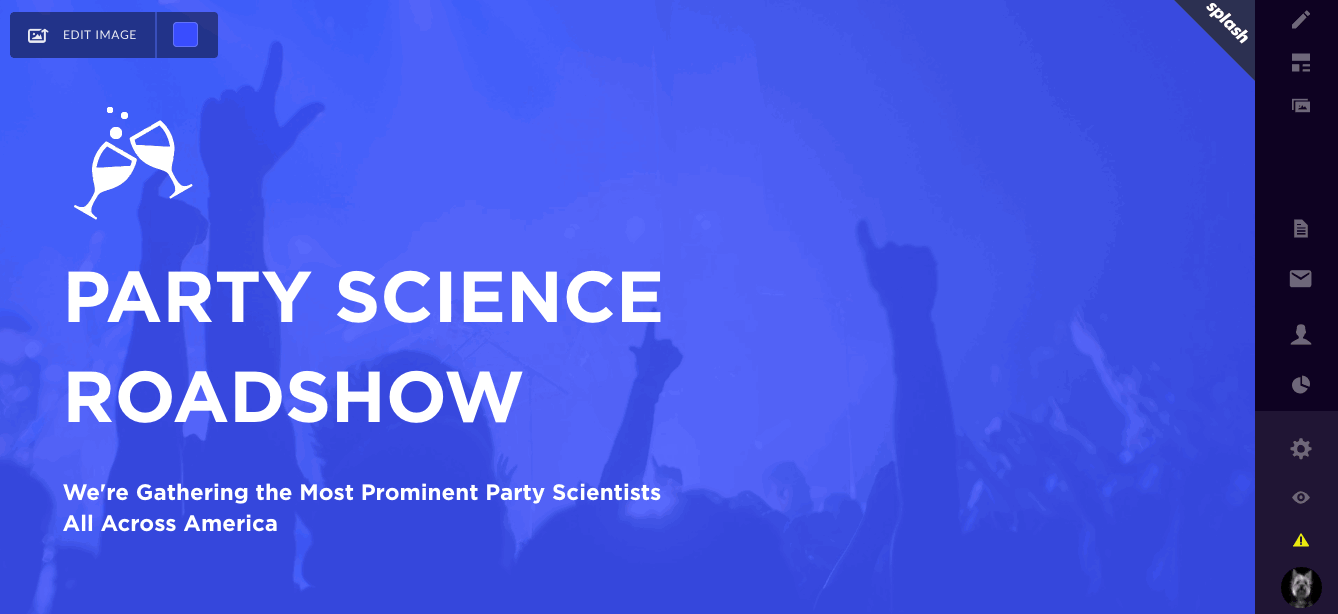 Events Dashboard: Your hub page will now be easily distinguishable on your events dashboard.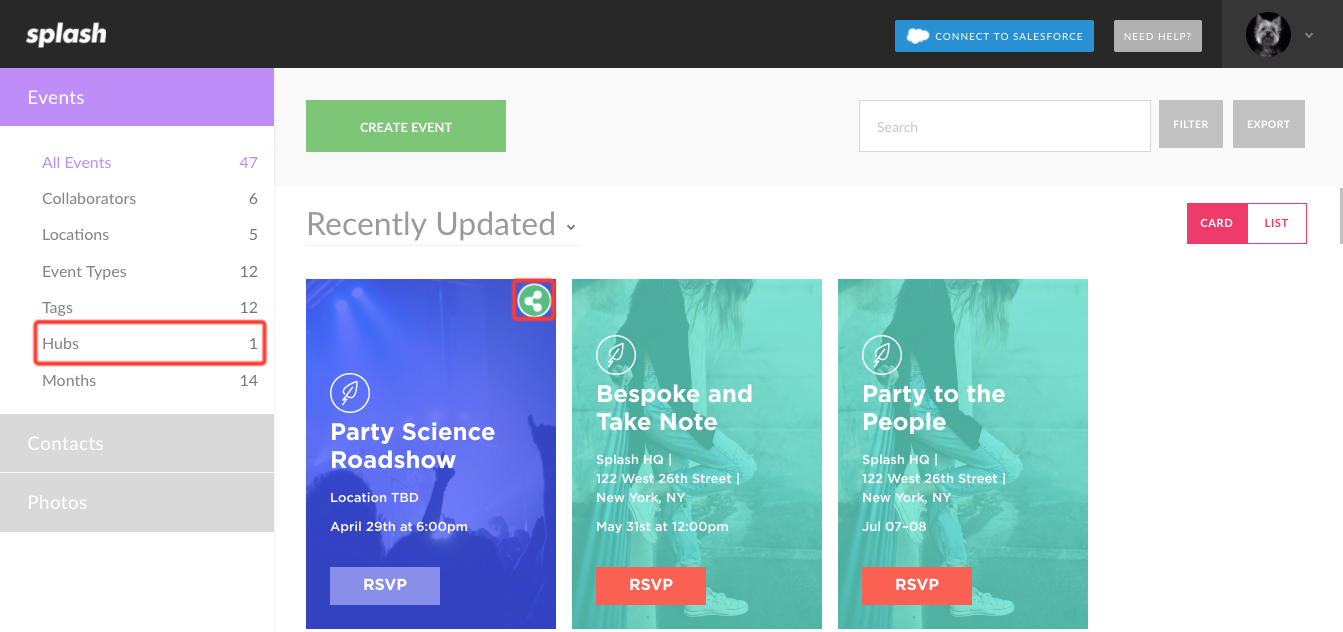 And you can easily filter your dashboard according to hub pages and events listed on hubs.