How do I change the size of my Social icons? Follow
The key to changing the size of Social icons is knowing where to look and how to target them.
Just follow these steps:
Click into Social Links.
Select the Whole Element dropdown to select Just Children.
Open the Font dropdown.
Click into the Font Size input to increase or decrease the font size.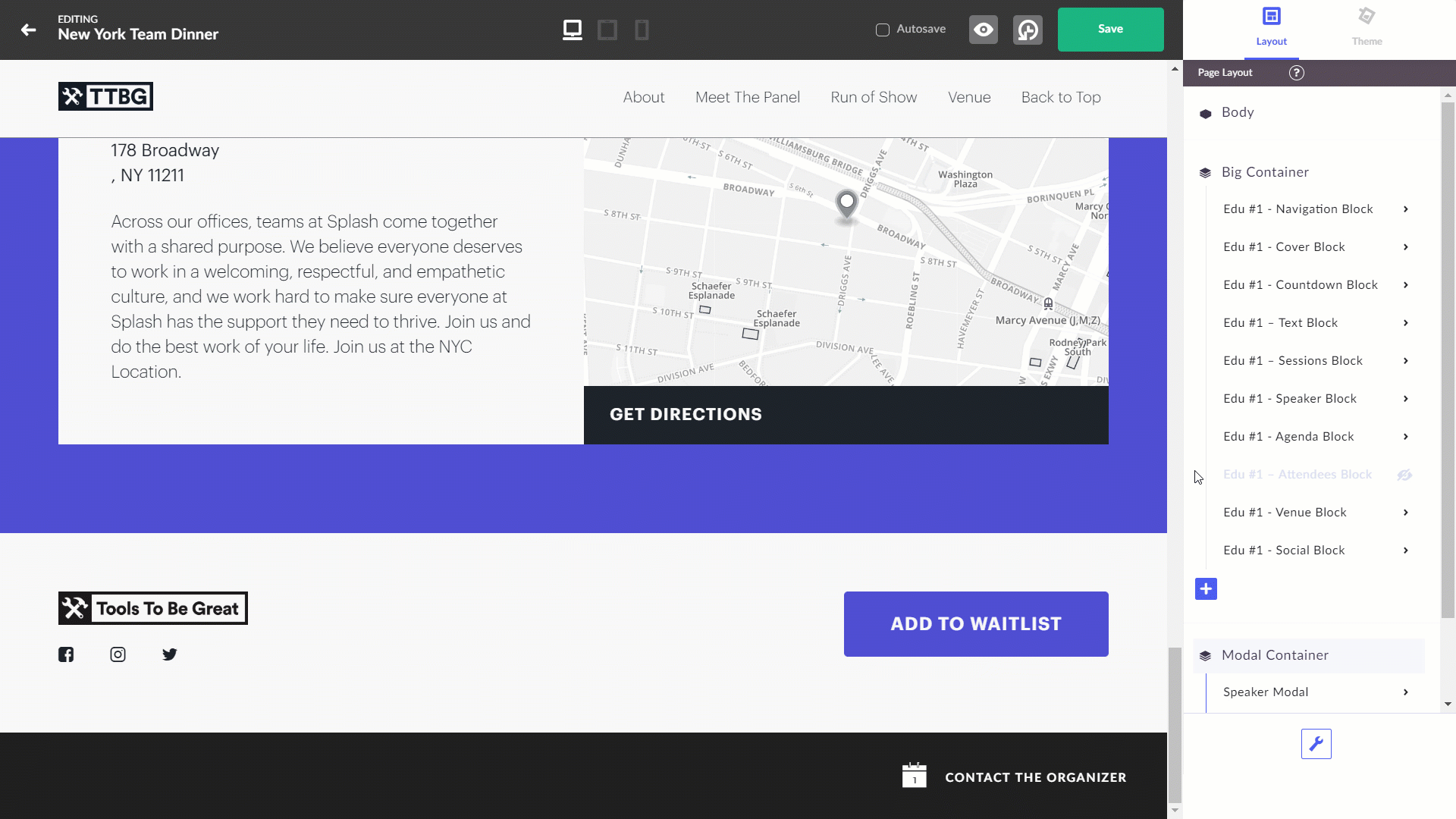 And there you have it! Easy, right?
There's plenty more you can do to the Social icons. Learn how to move Social icons around your event page and update them to a different color.