How do I update a theme?
A theme is like a rubber stamp: it allows you and your team to create consistently beautiful event pages quickly and efficiently.
When you need to make an adjustment to your theme's design, RSVP form, or email templates, begin by hopping into the theme page to make direct edits.
To update a theme:
1. Toggle into Designer Pro editing mode.
2. Save the event page's design, RSVP form, or email template changes. Design changes must be saved in the toolbar to the right.

Note: Email drafts will not show up on events created on your theme. The theme-level emails must be saved as custom templates to be available on child pages.

3. Head to the Design tab in your right-side toolbar.
4. Hover over the gear icon and click Edit.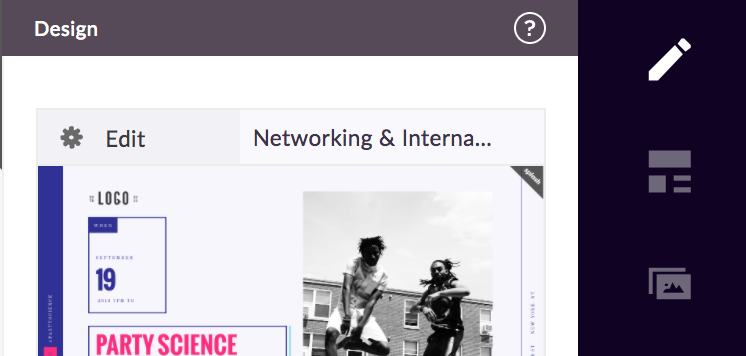 5. Click Update theme.

How does this affect existing pages? 
Design changes will only apply to all event pages created AFTER the theme was updated.

Design, Layout, and RSVP Form updates on previously created pages will also not be affected.
Custom email templates and tracking pixels updated will appear on all event pages created from the theme — both future and retroactive.