An invalid email address is one that has bounced on a previous email send from your account.
Invalid emails will be flagged in red in your Guest List:


Invalid emails will be automatically skipped when added as recipients to an email draft; you'll be notified pre-send at the Recipients and Review stages.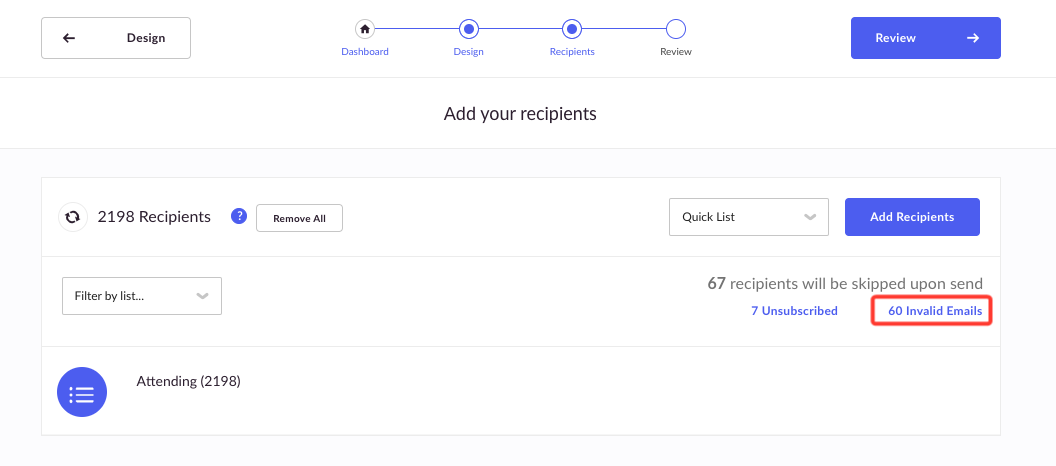 To learn how to view the reason the email address initially bounced AND correct this email address, click here.