9. Developing a post-event email strategy Follow
You've reached the end of your event - congrats!
Now it's time to develop and execute a post-event email strategy to make sure you're capitalizing on all Splash has to offer — in other words, making use of the data and insights you've collected throughout the email process.
Immediate Post-Event Action
The Survey
We're huge fans of feedback over here at Splash. It helps us measure, learn, and grow! Your attendees have a ton of valuable information, so why not collect it in an efficient and organized way?
We recommend setting up a separate Splash page for this exact use case (we're talking about a survey, people!).
The steps are simple!
1. Create a brand new event page set to collect RSVPs.
2. Generate your list of survey questions using custom questions.
3. Hop into your event page and add an Empty Block to your site, which can be found in the Building Blocks category when using Designer Pro mode.
4. Add a Form element to that new block. This will automatically embed your survey questions directly onto your Splash page!
Next is when our Email Sender comes back into action.
5. Head back into your original event page to create a brand new email.
6. We recommend including a button element that'll link to your new survey page.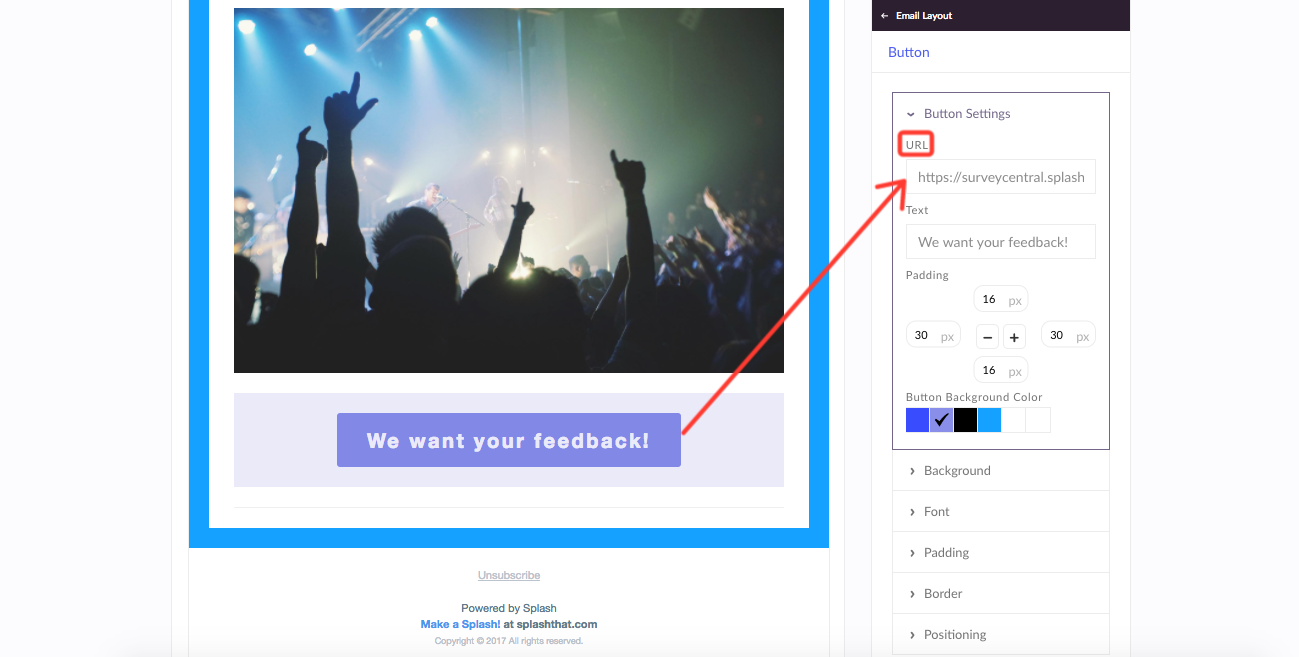 When it comes time to choose your recipient list, use the Checked In Quick List to ensure you're hitting the attendees who actually showed up on the day of the event.

If you did not use Splash's check-in app, then your next best option is to send to your Attending list.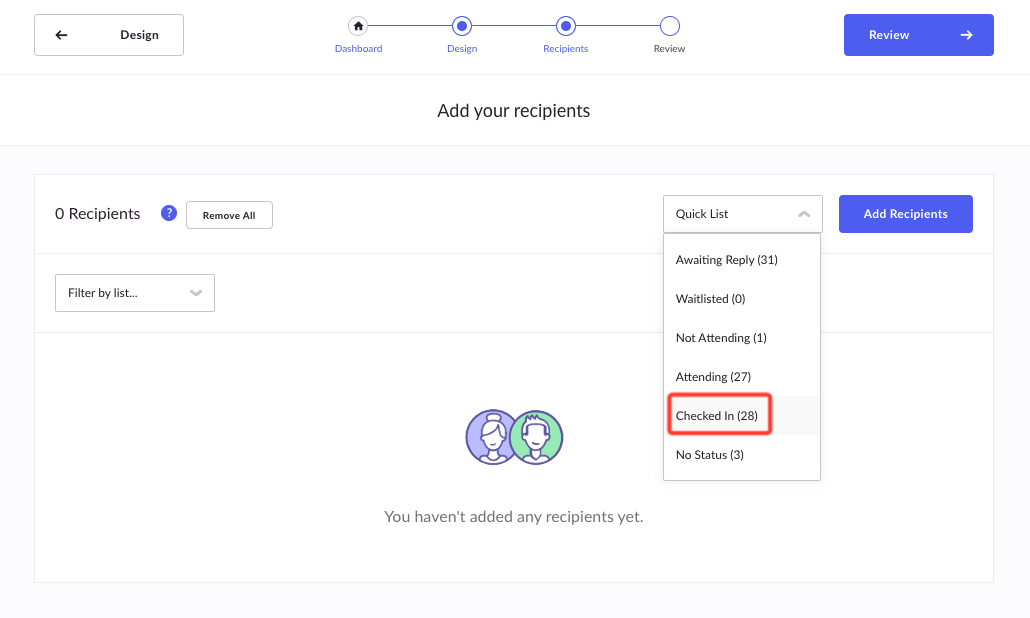 Post-Event Content
It's time to drum up some serious FOMO! Especially for those "no shows." How?

By transitioning your Splash page into a mecca for post-event content.
First, try turning on our Social Gallery to curate awesome event images and tweets; everyone loves seeing themselves having a good time. Other popular post-event content includes image carousels, playlists, recap videos, and showcasing your list of attendees.
Once you've created the perfect post-event site, it's time to get it out into the world.
Hopping back into the Email Sender, it's now prime time to select from your Attending quick list (see below) to target the no-shows — people who RSVP'd but didn't actually attend. Hit them with the "Here's what you missed" email.

That message is of course accompanied by a second email — similar content, different subject line — to guests who were in attendance. This is can be summed up as a "relive the experience" message.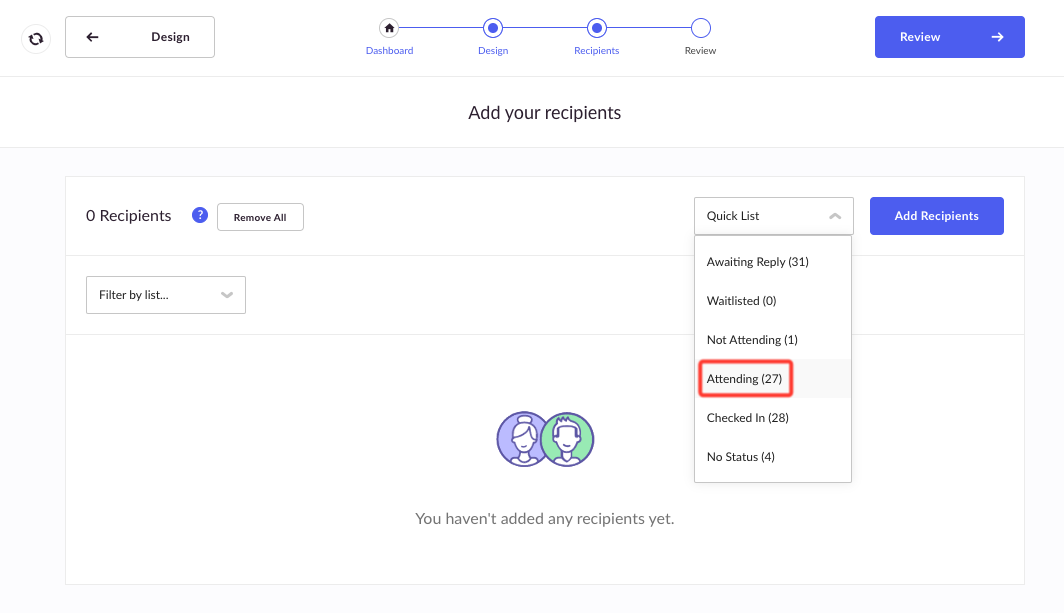 Long Term Post-Event Action
Discerning Your Learnings
After you've tackled your immediate post-event actions, it'll now be the perfect time to head back into your email analytics and figure out what worked and what didn't!

Here are a few top areas to hit:
Tracking Links: If you assigned specific tracking links to email campaigns, this will allow you to get a solid grasp on conversions. In other words, which emails variables produced the highest conversion rate of RSVPs or ticket sales.
"From" Fields: Did sending from an actual name (e.g. Perry at Splash) perform better than a company's name (e.g. Splash Events)? Was it more effective to email your clients from their account manager's names than to send everyone the same generic invitation?
Subject Lines: Take a look at open rates between emails with a direct subject line (e.g. "RSVP for Happy Hour") and emails with a lighter subject line (e.g. "So, an invitee walks into a bar..."). Remember, this is all about developing learnings for next time.
Send Times: How did evening sends perform compared to morning sends? How about beginning of the week versus towards the end? How do these factors coincide with visits versus RSVPs/tickets sold?
Planning for Next Time
Congratulations! You launched a successful event marketing campaign.
Now, when it's time to tackle your next event, you'll be well equipped with not only best practices for email language and etiquette, but a better idea of who your audience is, what they respond to, and how to best get them in the door.
Now go forth, email master!