How do I use bullet points on my Splash page? Follow
If you've landed here, you're probably wondering where we're hiding the bullets. Not the shooting kind, but those of the list variety.
The Bad News
There isn't a tool within the CMS that will allow you to add a bullet point element directly to your Splash page.
The Good News

Keyboard shortcuts exist and can create the bullet point for you!
For Macs:
Hold down the Option key and then hit the 8 key.
For PCs:
Hold down the Alt key and type in 0149.
Alternatively, you can copy-paste the symbol from here: •
There are also other ways to build and display visually appealing lists. Let's check 'em out.
Bullet Point Alternatives for Your Event Page
List Blocks
By adding a list block to your event page, you can easily create itemized, organized lists which will complement your content and won't skimp on style.

By virtue of being a repeatable element, list blocks are easily customizable; you can add an infinite amount of items, and each item can be dragged and dropped.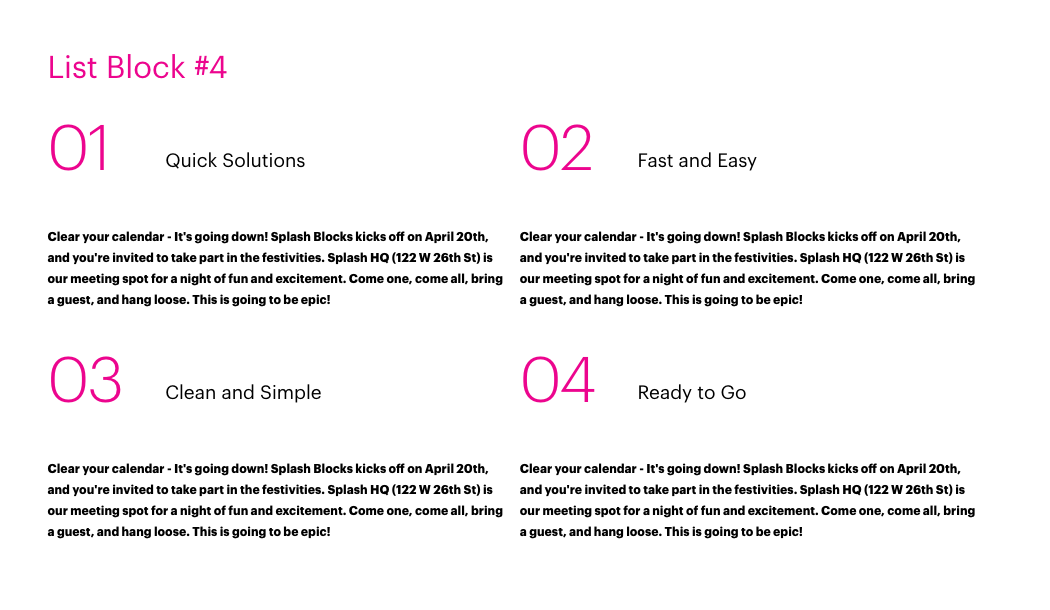 Dashes or Stars in Text Elements
If you're looking for something more basic, using dashes (-) or stars (*) within a text element is the simplest way of creating a list.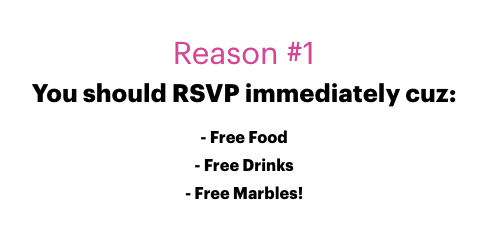 Bullets Points in Splash Emails
You can actually use bullet points in your event emails — they'll be available in the Rich Text Editor.
We even offer three different bullet point styles:
Disc (Default)

Square

Circle