The Save the Date: Event Marketing's best strategy for understanding email deliverability
The importance of the Save the Date
Let's back up with a scenario. It's a few weeks out from your event and you've spent time creating your first (gorgeous) email invite in Splash. Your guest list is all set and you confidently hit send only to discover that several emails have bounced or got stuck in a corporate firewall.
The best way to ensure that your Guest List is 100% ready to rumble for the official event invite is to add a Save the Date email to your communications strategy. 
It's a lightweight, useful communication tactic used to test out the credibility of your Guest List, get your event on the minds' of your dream attendees, and most importantly: it gives you time to take action in case there's a deliverability issue.
Sending the email
Here's our guide to creating and sending emails through Splash.
Lucky for you, we've created a pre-made Save the Date email template to get you started!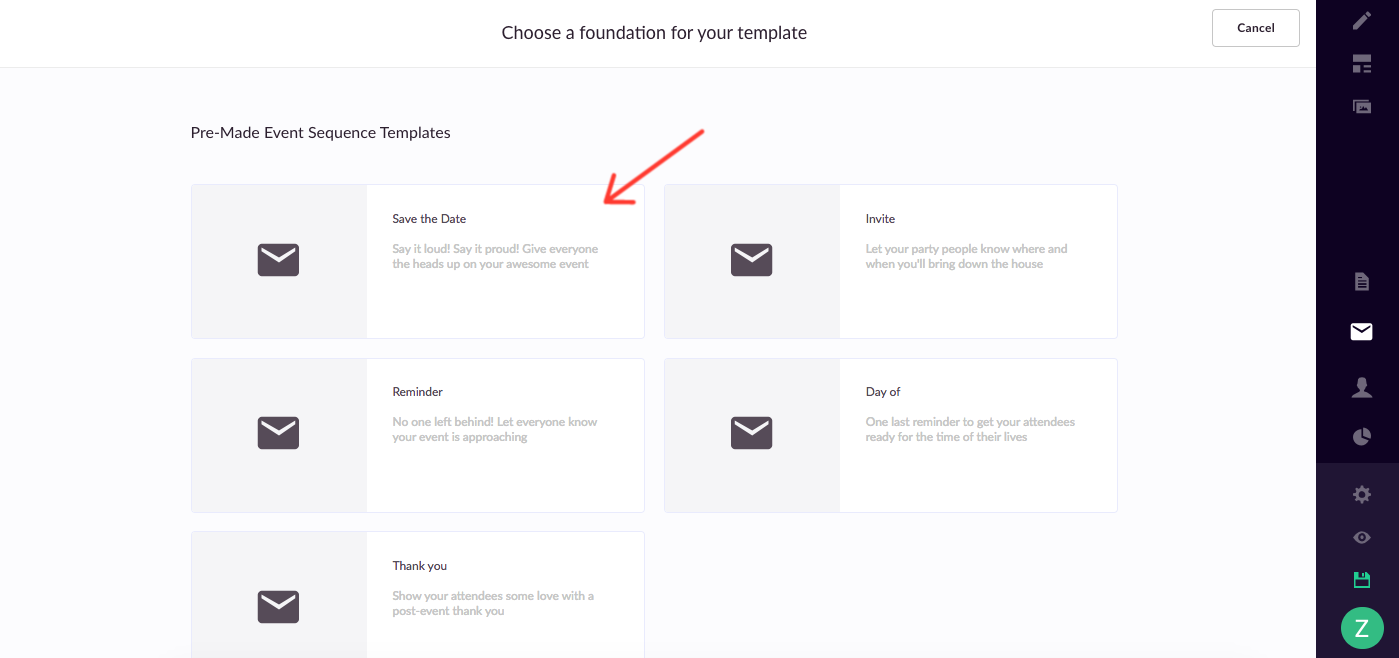 *Not ready to collect RSVPs or sell tickets just yet? You can still send an A+ Save the Date email! Here's how. 
How to determine the success of your send:
Message sent! We can now look at the email analytics and determine the success of our first send.

Here's how:
1. Click on the Email tab on your page's toolbar.
2. Navigate into your Sent Emails.
3. Hover over your numbers and click View Analytics. Here you'll see a breakdown of your advanced engagement analytics. Check out this article on understanding your recipient's status. You'll also see an Export tab where you can download a CSV of your Email Analytics.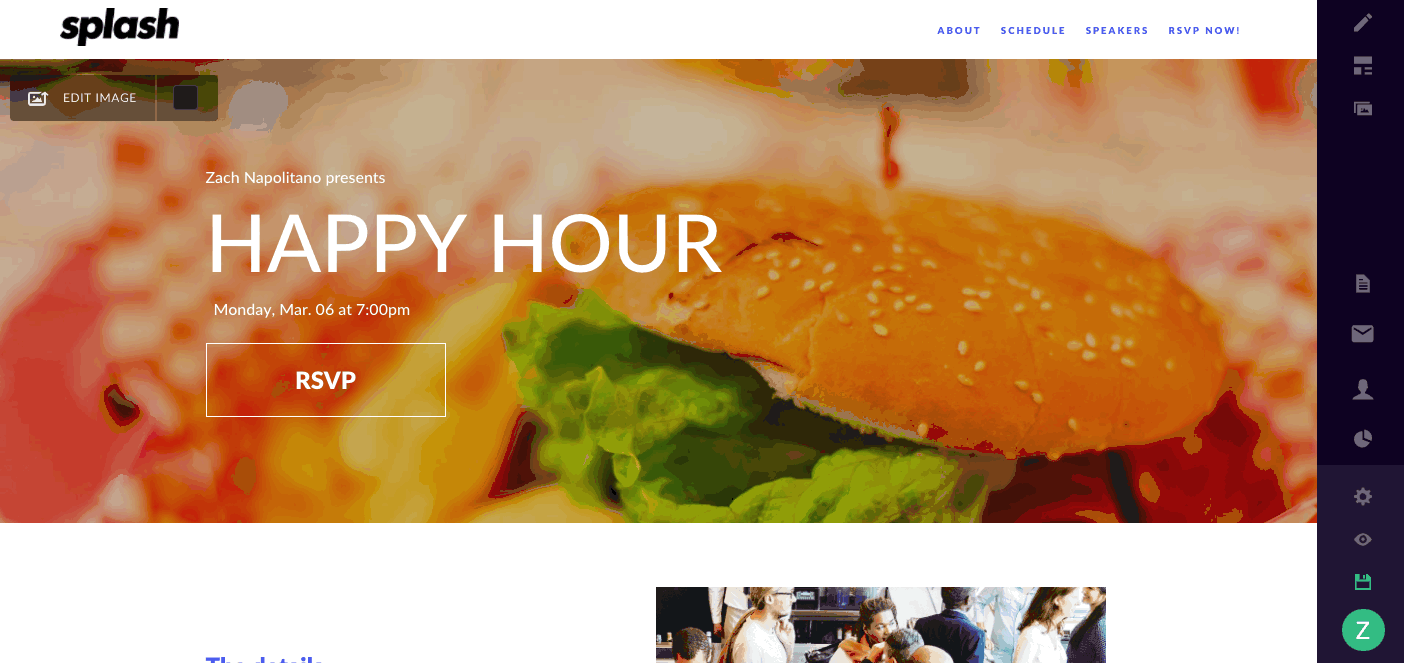 I see a lot of emails were in fact Delivered, but not Opened or Clicked. What's up with what?
It's always a great idea to consistently review your Email Analytics. Let's say you sent the Save the Date to 10 people at Hooli, and you garner 0 opens or clicks. A little fishy...
It's likely that a corporate firewall was preventing your email from reaching them. No sweat! There are two strategies you can use to ensure your invite reaches these folks.
1. Export your Email Analytics and grab your Hooli emails. Simply send these folks a note through your personal email.
2. Take it a step further! Reach out to Hooli's IT department and asking them to add all emails coming from the "@event.splashthat.com" email alias to a White List.
But if only 1-2 people from Hooli opened the email and the rest didn't, then you might want to revisit your subject line. There's sufficient data here to indicate the message was received.
Remember to keep your sample size in mind! Consider a situation where you only sent the Save the Date to 2 people at Hooli and both are marked as delivered. In this case, it's tough to determine if there was a true problem with the email. In this case, it's more of a judgment call if you want to follow up with both folks.
Why did some addresses bounce? How can I fix them?!
When an email bounces after sending to a specific guest, that email address is flagged as invalid in Splash and marked in red (in both your email sender and your RSVP tab).
Here's how to view why the email bounced and correct all bounced emails from your Guest List tab:
1. In the Guests tab on your page's editing toolbar, select the Filters button in the Action bar.
2. Click "Bounced."
3. Select "Invalid Email Address."
4. Save and Apply Filters to view all bounced addresses in your guest list. 
5. Click directly on any email address to open the contact card. An alert will show at the bottom of the contact card with the bounced details including the date and time the email bounced as well as the reason it bounced.
6. In the top right, click Edit to change or replace the guest's email address. (The bounce details will also display when you hover over the blue question mark icon.)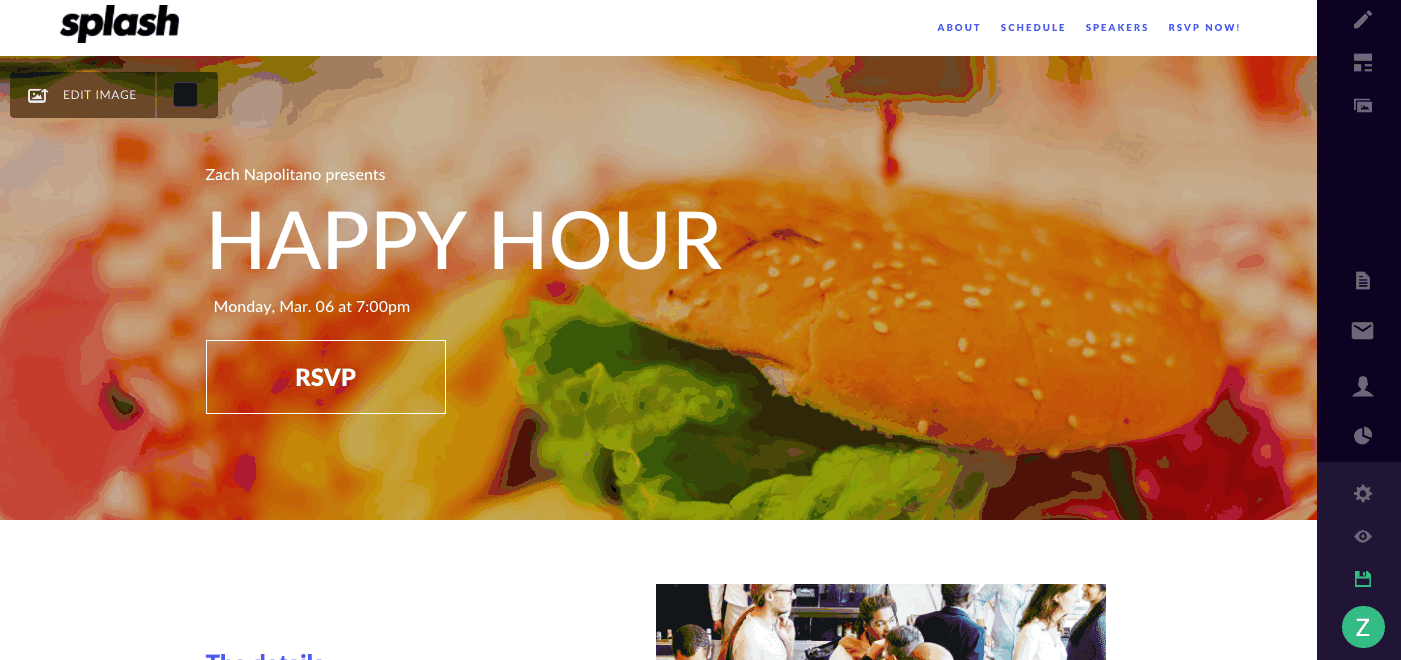 Voila. Correcting bounced emails helps you maintain better lists in the long run. Congrats to you!
For tips on how to avoid the dreaded spam folder, check out this article.