How do I turn off social sharing on my event's on-page confirmation? Follow
If you're holding a private or invite-only event, you may not want to encourage your guests to share it on social media. You can easily remove the social sharing options within the Confirmations Dashboard!
To turn off Share Buttons:
Head to the Confirmations workspace by clicking on the Confirmations tile in the dashboard.
Under the RSVP Yes sub-tab, locate the Share Buttons section.
Uncheck the box next to each social sharing option and save all changes.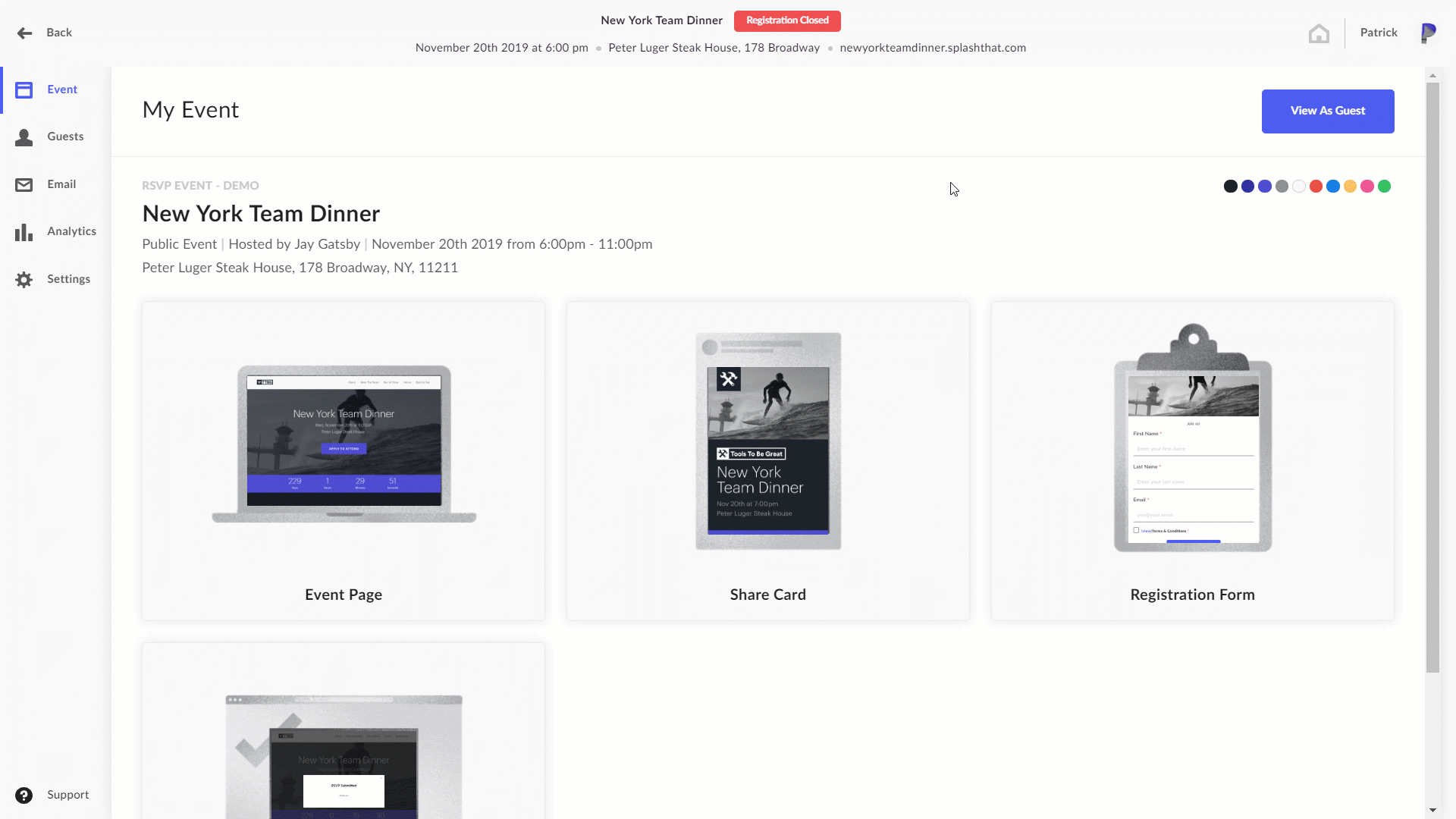 Pro Tip: We always recommend testing your RSVP button in Preview mode – just to be on the safe side!