5a. How do I find the names of the Salesforce Fields I want to map to Splash? Follow
In order to connect Salesforce fields to Splash Mapped Fields, you need to ensure that you're using the exact Field Name as it's listed in Salesforce.
1. To begin, click the Setup link in your Salesforce environment.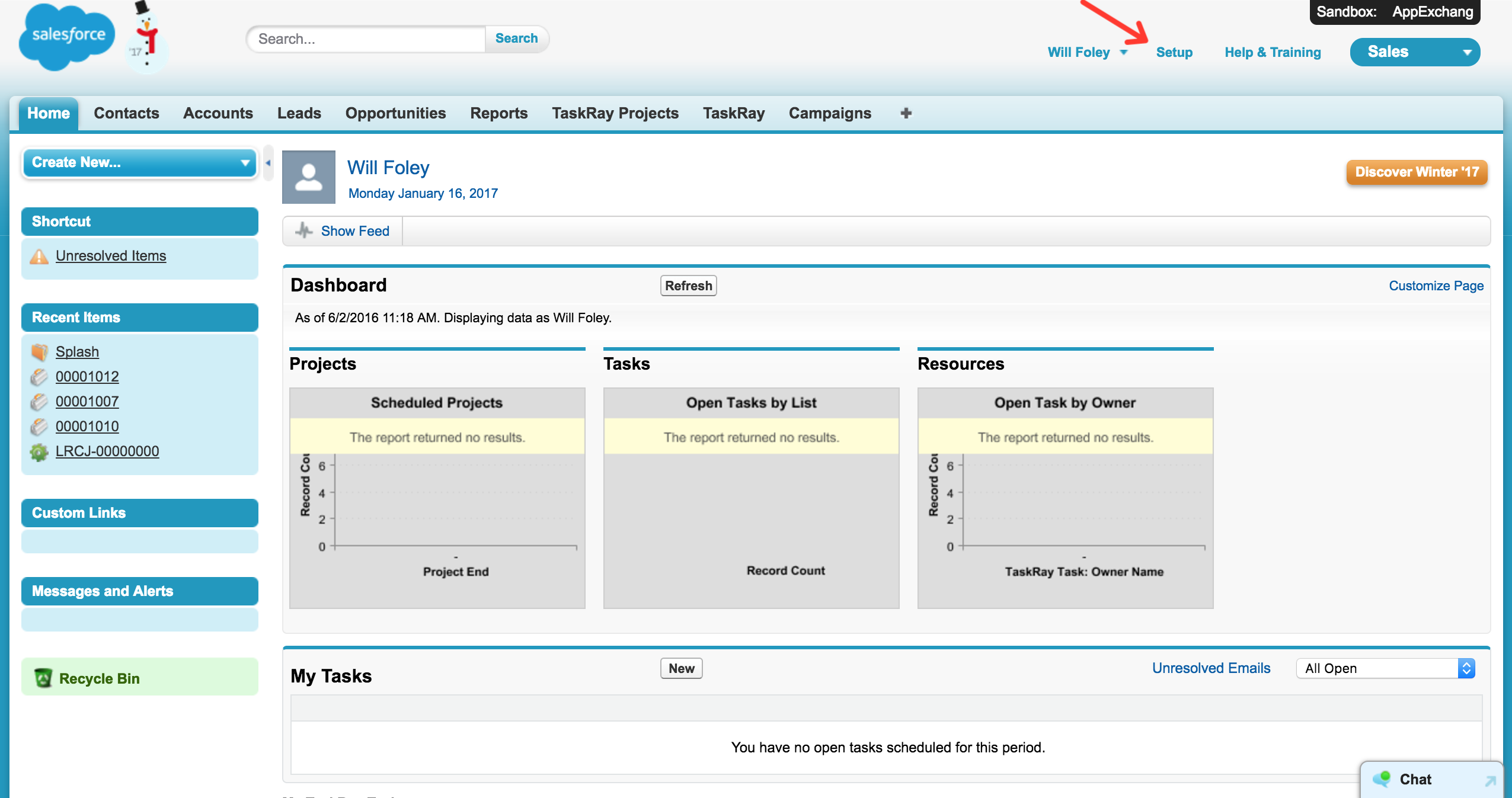 2. Under the Build title, click the little arrow next to Customize.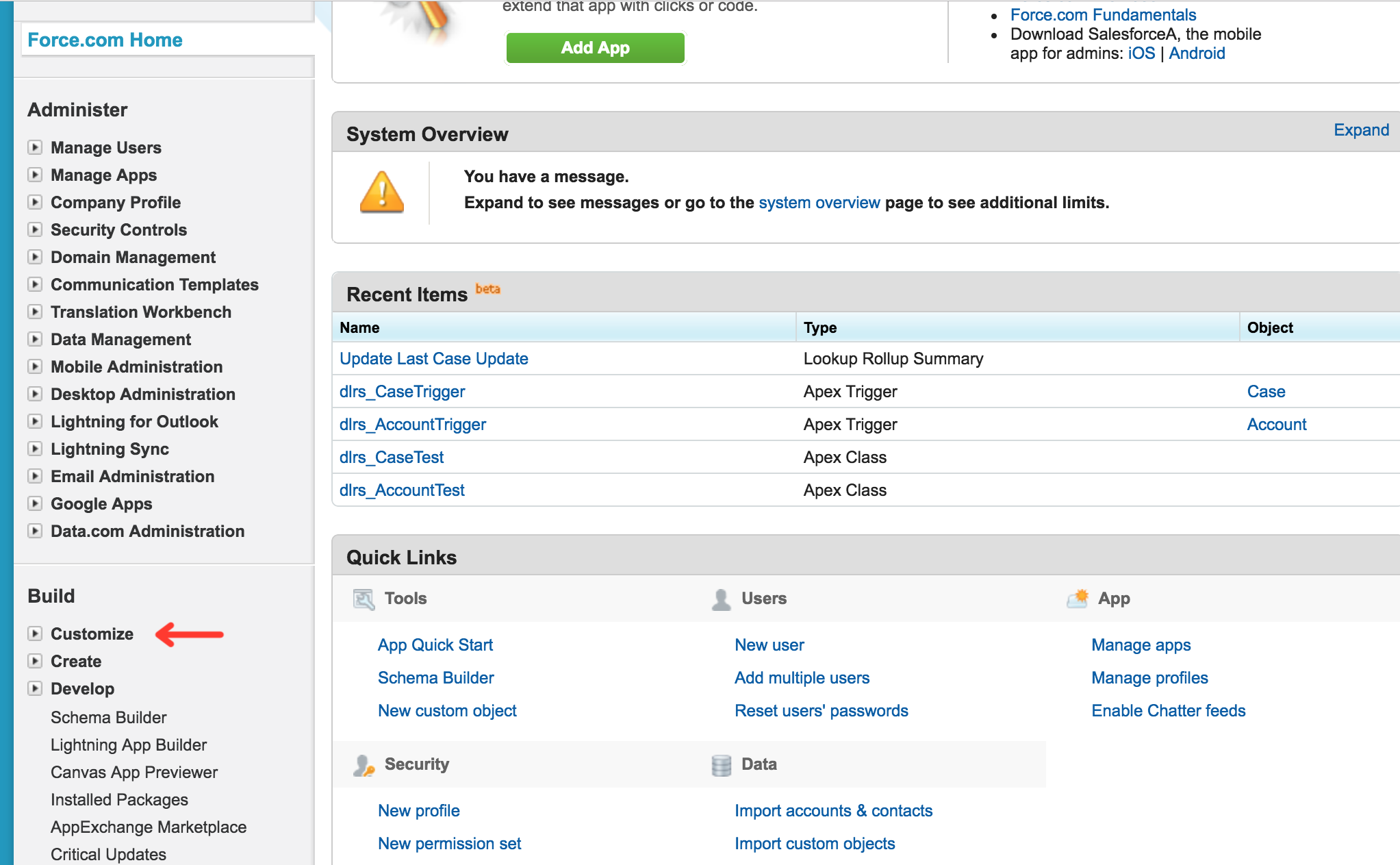 3. After you locate the Object(s) you'd like to map to your integration in Splash (i.e. Campaigns, Leads, Contacts, Opportunities, etc.) click the little arrow to the left of the title.
4. Click on the Object's Fields link. (Steps 3 & 4 illustrated below)

5. The Field Name is what you'll use in the Splash-Salesforce integration. Please note: for your Custom Objects, you'll need to grab the Salesforce API Field.