4a. Connecting Splash to a Salesforce Sandbox environment Follow
There are a couple of reasons to want to connect your Splash integration to a Salesforce environment and both are highly encouraged.
The first is that you're doing an initial setup of the integration; the other is that you're planning on making substantial changes to your existing integration.
What do they have in common? You don't want a bunch of test data mixed in with your company's real Salesforce data.
To connect to a Salesforce Sandbox:
1. Go to your Splash account's Salesforce settings.
2. Click on Splash + Salesforce Settings.
3. You'll now need to enter a username, password, and security token. If your integration is already connected to your live Salesforce, you'll need to swap in your Sandbox credentials. 
4. Check the box for Sandbox Account. 
5. Save the integration.
6. Hit the Test Integration button to ensure you're all set.
Note: you cannot have a Sandbox account and a regular Salesforce account set up at the same time in Splash.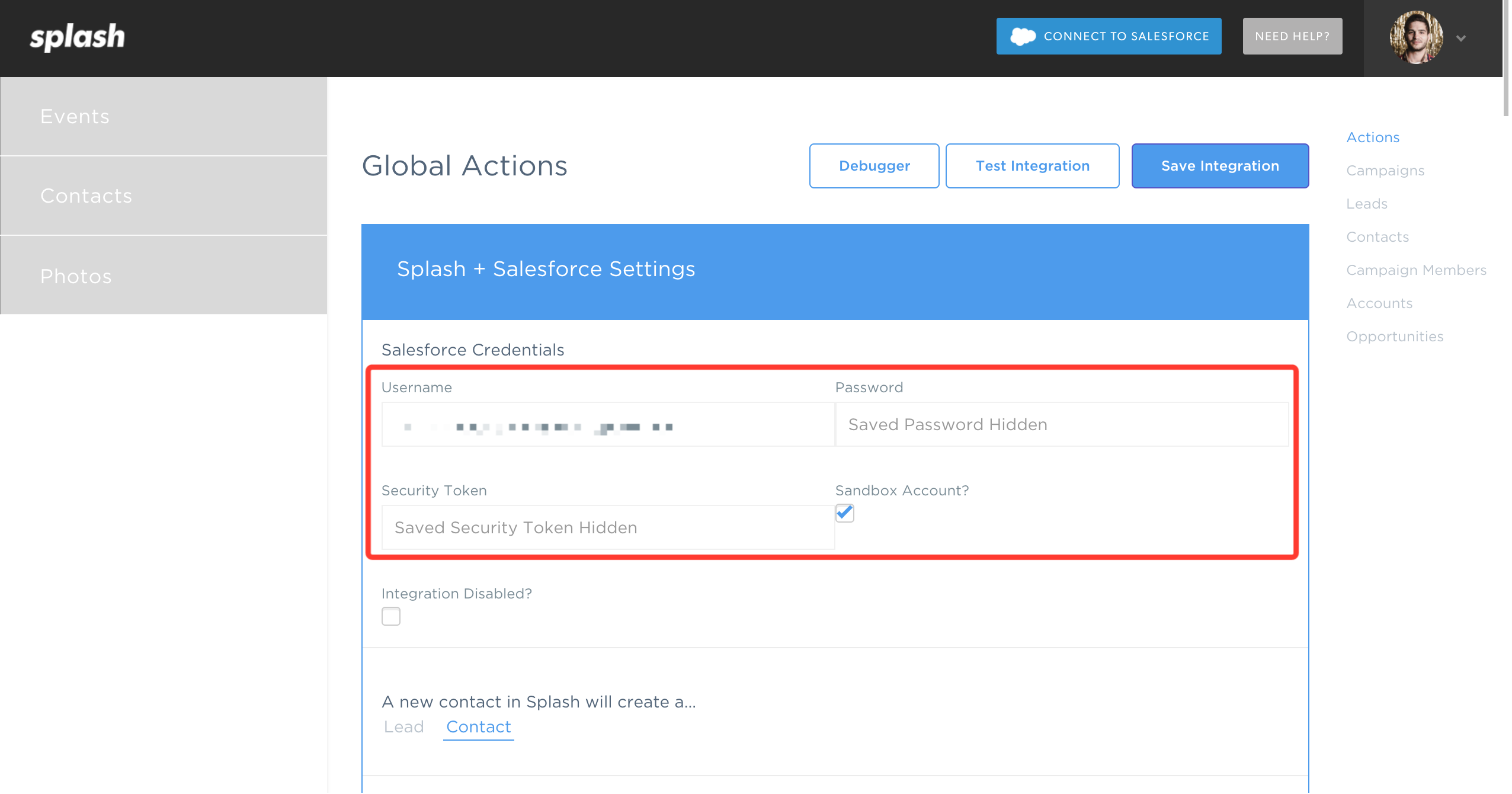 Click to Continue to Lesson 3: How do I temporarily disable my Splash-Salesforce Integration?