Splash provides several options for when RSVPs can be closed for an event. RSVPs can be closed before the event start time, immediately at the start of the event, and even once max capacity is reached.
Check out all of the RSVPs statuses available below!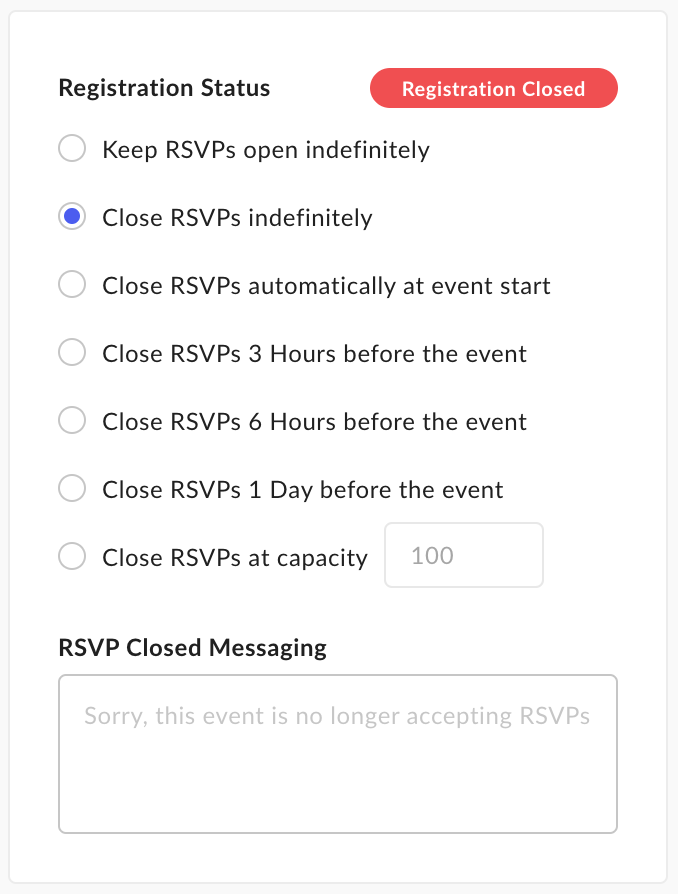 You're also given the power to add your own custom messaging, talk about staying on brand from open to close!
To get started, head over to your Event settings.
From the Registration Status section, choose when want RSVPs to close.
Create a custom RSVP closed message (this is optional with default messaging included).
Save!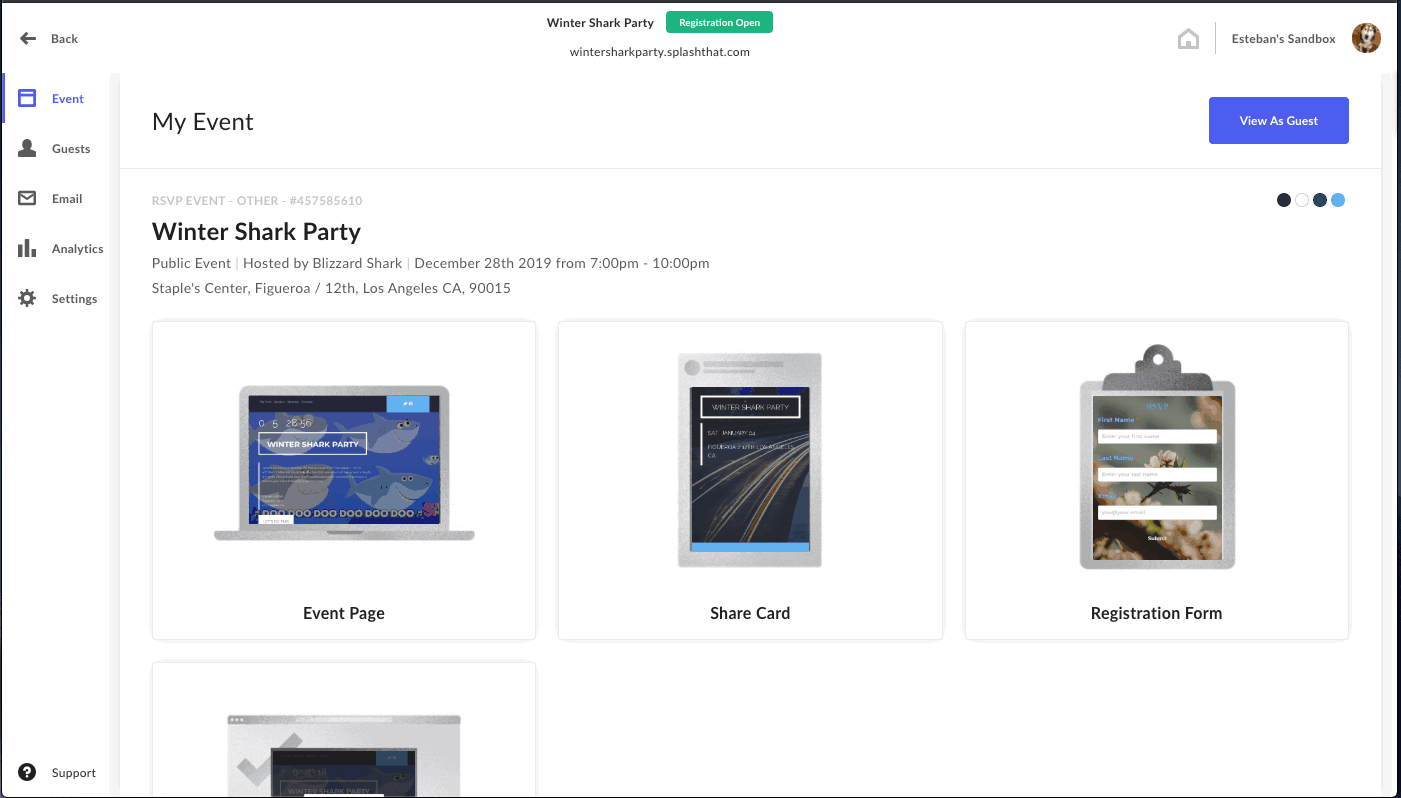 And there you have it, guests will no longer be able to RSVP to your event based on the settings you chose.
You can also test how your guests will see this message by previewing your event page as a guest and selecting your RSVP button as shown below.
Need to set up a waitlist? No problem! Just follow these steps to activate a waitlist manually or when max-capacity is reached.
Pro Tip: Learn to style and design each state of your RSVP button i.e. accepting, closed and waitlist.